Fitch Solutions forecasts 2.5% economic growth in Azerbaijan in 2021, 3.3% in 2022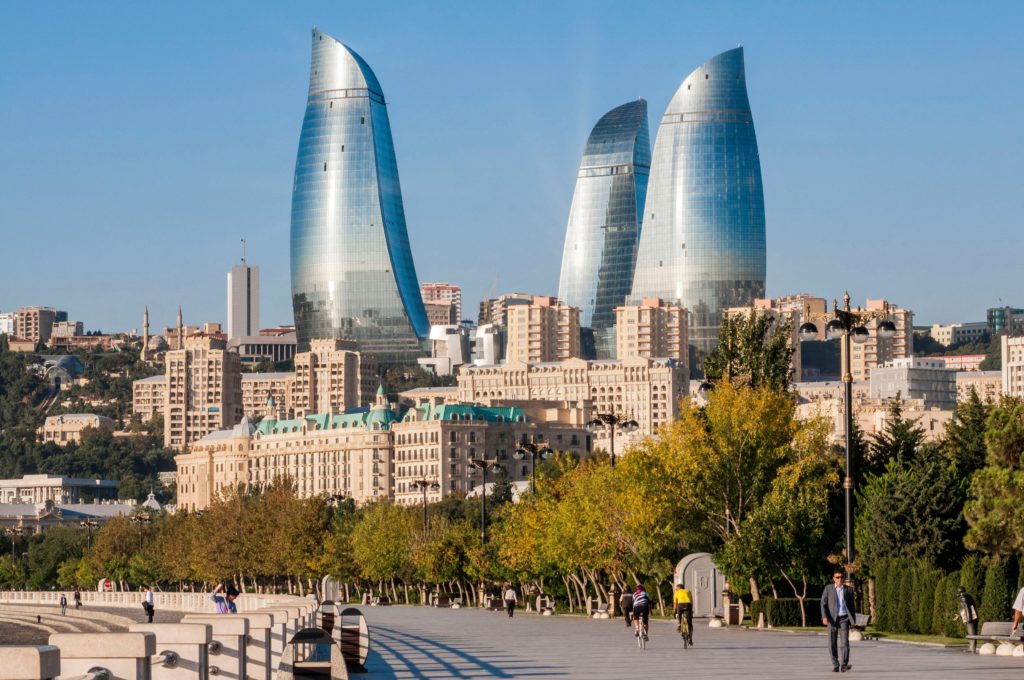 Baku, capital of Azerbaijan (Alamy)
BAKU
Fitch Solutions forecast Azerbaijan's economic growth at 2.5 percent in 2021 and said growth would accelerate to 3.3 percent next year, while domestic demand will be slower to recover amid economic scarring from the COVID-19 pandemic.
"We at Fitch Solutions retain our view that real GDP growth in Azerbaijan will recover by 2.5 percent in 2021 following a 4.3 percent contraction in 2020," the agency said in a report.
"Upside risks could materialise from a faster roll-out of the COVID-19 vaccine that could mean for further easing in confinement measures over the coming months. On the flip side, political risks remain weighted to the downside with a border skirmish with neighbouring Armenia, that resulted in a war towards the end of 2020, still remaining unresolved."
The economy expanded by 3.6 percent year-on-year in January-August.  The oil and gas sector, which accounted for 28.4 percent of gross domestic product (GDP) in 2020, continued to show decreased value addition of 1.2 percent compared to a 5.7 percent increase in value add from the non-oil and gas sector.
Earlier this year, the international rating agency Fitch Ratings forecast Azerbaijan's real GDP to recover to 2.5 percent in 2021 and 2.8 percent in 2022 as oil prices and aggregate demand recover but it remained constrained by the impact of low oil prices on oil and gas investments. Fitch Ratings and Fitch Solutions publish independent reports based on independent sources and do not share information with each other.
Fitch Solutions said it expected oil prices to average $70 per barrel in 2021 and $67 per barrel in 2022 compared to $43 per barrel in 2020. The Azerbaijan oil and gas sector would likely remain on a gradual recovery path well into 2022.
The agency expected private consumption to contribute 1.5 percentage points to growth in 2021 before rising to 2.1 percentage points in 2022.
"We estimate a real contraction of 5.0 percent year-on-year, which took away 3 percentage points from headline growth for the year as a whole," it said.
Fitch Solutions said that the unemployment rate in Azerbaijan would remain sticky. Unemployment surged to 6.3 percent in 2020 from 4.8 percent in 2019 with the accommodation and food services sector seeing the sharpest decline in the number of jobs, dropping by 19.4 percent between 2019 and 2020.
"It is likely that the job market will show improvement on the back of re-opening of the economy," it said.