Escape from Kalbajar, now de-occupied but decimated, and my dreams of return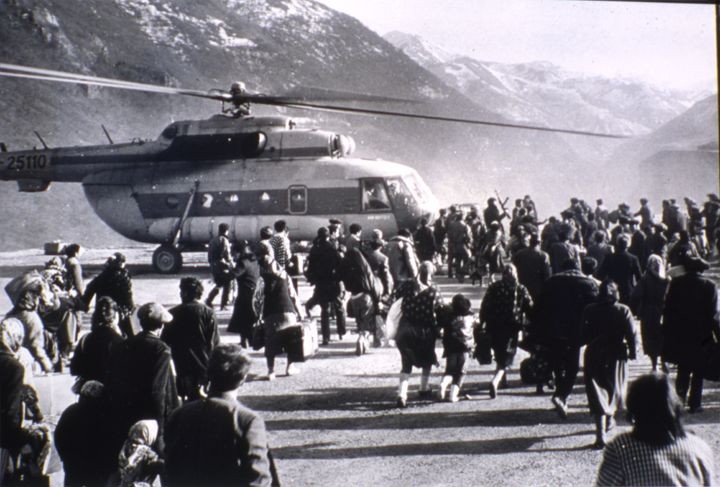 Thomas Goltz
Editor's note:
Khalid Asgarov is a former correspondent for Reuters. He was trapped, along with his relatives and tens of thousands of others, in his home region of Kalbajar, Azerbaijan as Armenian forces occupied it 28 years ago this week, in April, 1993. Armenians were forced to end their occupation of Kalbajar in December, 2020 after a decisive loss to Azerbaijan.  The author now lives in Canada, but plans to return to his ancestral home as soon as possible. 
This is his personal story.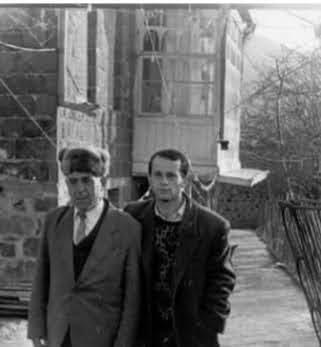 March 29, 2021
By KHALID ASGAROV
Home is where my story begins…
The memories are still as fresh as they were on that fateful day 28 years ago. They will never escape me.
At the time, I was a reporter and photographer in Baku. I was already overwhelmed with my workload, as well as personal feelings about my country's continuing chaos – amid the ongoing, brutal war with Armenia.
But now, the fate of my hometown, Kalbajar, hung in the balance. Kalbajar is a high mountain town with unique architecture and nearby many hot springs which attracted summer tourists in better times.
These were not better times.
Kalbajar had suddenly been effectively surrounded by Armenian forces, though I personally had never entertained the prospect of its capture.  Virtually no Armenians lived in Kalbajar, and I could not why they would take a town that had nothing to do with central conflict over the nearby Armenian-majority Nagorno-Karabakh district of Azerbaijan.
I set out on a 20-hour long journey from Baku to Kalbajar. It was a mixture of taxi-hopping, walking, and hitching rides with the few vehicles moving in instead of out.
Little did I know that this was about to be my last farewell to my childhood home.
As I approached, I discovered many in my hometown were already fleeing in panic. They feared being trapped if the Armenians indeed moved on our city.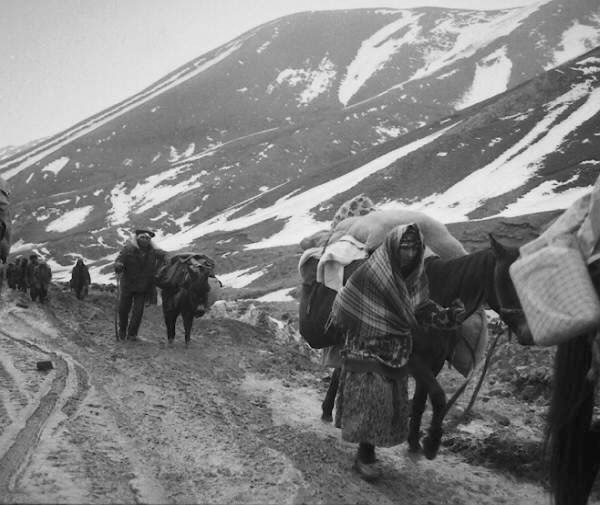 When I finally reached Kalbajar, artillery shells and missiles were raining down into the city centre.
I was hit with the realization that the battle for the 50,000 of us who called the district home was in its final stage.
**********
MY FATHER was Shamil Asgarov, a renowned Azerbaijani writer and poet, and the foremost elder of our town.
When I arrived, I learned that most of my extended family had already fled 2-3 days earlier,
But my father held onto a futile hope that Kalbajar would not fall. He was left, alone, at home.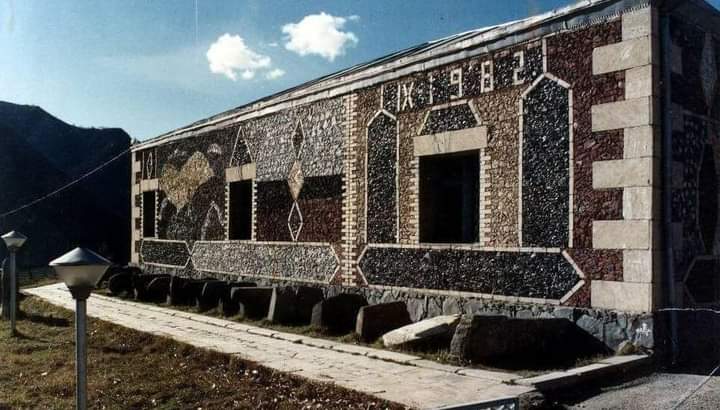 He was still tied to his life's work – his museum. It had 30,000 unique antiquities – stone bowls, stone mauls, stone knives, nephrite adze blades, spiritual totems, ancient pottery, copper tablewares, ancient household items, and hundreds of hand-woven,  spectacular carpets. As well as 25,000 rare or one-of-a-kind books, collections of poetry, and manuscripts.
But his hopes that Azerbaijani troops were on the way to save the city were becoming increasingly bleak.
**********
There were two main factors for this.
One was the fact that our country's military command was still, in those early days of nationhood, bickering among themselves, their troops poorly trained.
One "commander" – or more appropriately – warlord by the name of Surat Huseynov, was in the middle of a power struggle with President Albufaz Elchibey, Azerbaijan's first post-Soviet leader.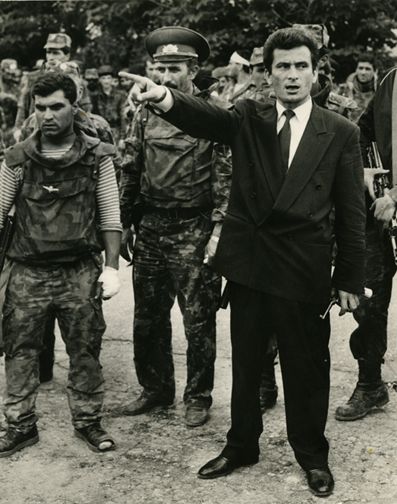 Surat Huseynov was a wool merchant from the central city of Yevlax. In a deliberate act to discredit President Elchibey, he had ordered troops under his command – essentially a private militia – to move back from the Kalbajar district in an act of outright treachery.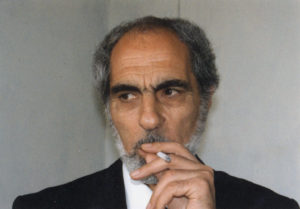 The second factor was the anatomy of the Armenian effort to take Kalbajar. The idea was spearheaded not by a local Armenian commander, and not even by a commander originally from Nagorno-Karabakh. Instead, it was headed by a diaspora Armenian by the name of Monte Melkonian, who hailed from the large California-based Armenian diaspora, but had never set foot in Armenia until recently. Melkonian, known by his nom de guerre, "commander Avo" is an iconic figure in Armenia, though he lived only about a year in Nagorno-Karabakh, and was eventually killed in unclear circumstances.
Monte Melkonian, according to a book about his life put together by his brother, saw the Kalbajar district as part of ancient, illusory "historical Armenia" that he wanted to rebuild.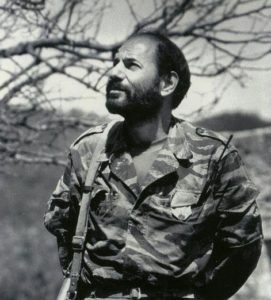 Thus, with Azerbaijani troops either having been pulled from the front or deserted, it took only a modest effort to bring Kalbajar to the brink.
**********
"It is shame how just 40 Armenians are taking over Kalbajar, and we cannot defeat them", my father Shamil told me, weeping.
I've never seen him before with such profuse tears flowing down his cheeks. His pleading eyes searched for help in me. The only way out for most as the Armenian attack advanced was the treacherous, icy 3000-metre Murovdagh mountain road – the same way that I had just gotten home.
But even such a treacherous – and what would be fatal for hundreds – escape route was further complicated by Azerbaijani troops themselves.
A caravan of hundreds of open-deck trucks full of people had been stopped on the way out of Kalbajar, near the village of Qamishli by Azerbaijan military units, as I made my way into the city.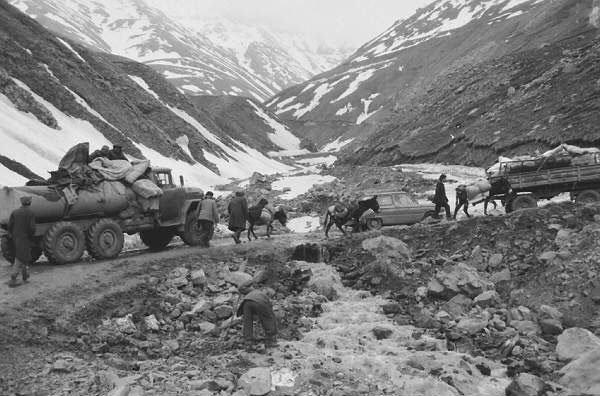 They filled those attempting to flee with false promises by military officers that everything would be fine and that there was no reason to evacuate.
This was a lie.
Since the Kalbajar district is located between Nagorno-Karabakh and Armenia itself, Armenian troops were attacking from both sides in a pincer operation. They had nothing standing in their way.
Even the "evacuation" wasn't initiated by authorities; it was a self-evacuation because the central and local authorities had either deserted or lost any sense of control. The military had retreated.
This panic evacuation was unprecedented, and once the rag-tag units gave up trying to block the exodus, thousands of people were forced to travel through the chilling Murovdagh mountain range. The detonation of explosions and gunshots from automatic rifles could be heard nearby.
People had the right to feel fear, and they didn't want history to repeat itself with another massacre. In the nearby town of Khojaly, in the Nagorno-Karabakh district itself, hundreds of ethnic Azeri civilians had been recently brutally killed and mutilated by ethnic Armenian forces, victims of a conflict with its roots deep in history, but one re-ignited by tensions that exploded again in 1988 as the USSR entered its death throes. They were massacred because they simply could not leave the occupied city in time. My brothers and sisters from Kalbajar did not want to share a similar fate.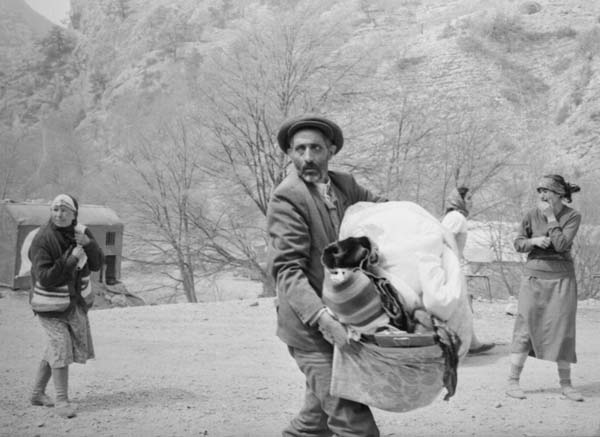 I talked to people who crowded near Qamishli, still blocked by our own troops, trying to understand what was going on.
Anger and panic were bubbling. The scene was one of total chaos.
People were yelling into my video camera as I passed the checkpoint – me on my way into the city that they were attempting to flee.
Their cries included "Where is the help?" "Why is there no video about the betrayal?" "The [Azerbaijan] military are fleeing before the civilians". "Kalbajar has been sold". "Baku doesn't care". "This will be worse than Khojaly". "Armenians are already in the city of Kalbajar".
I could not stop for long at the checkpoint, because I was about to drive 25 km more to reach my family home.
During the last 2-3 days of the "evacuation", military and civil helicopters came to help ferry elderly and wounded civilians. Many people were scared after hearing news about some helicopters getting shot down by Armenian forces.
On April 2, 1993, the last helicopters landed to pick up a lucky few.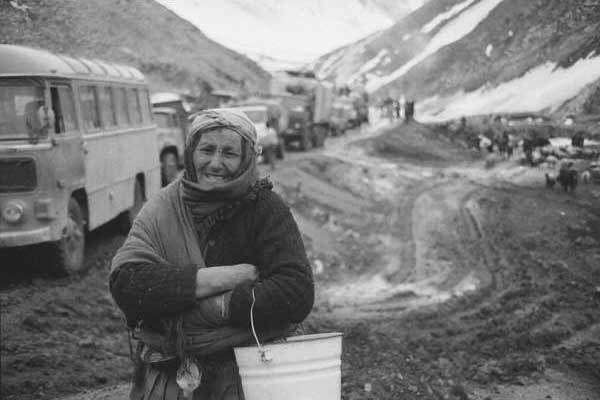 I helped my 82-year-old grandmother to get one badly overcrowded Soviet-made craft.
My 65-year-old father Shamil was considered too young to be evacuated by a helicopter. He didn't want to leave anyway and asked me to stop pushing him to leave.
When an Armenian "grad" missile hit our house on April 2, it was clearly time to go. We couldn't stay at home anymore. I now insisted my father leave at once.
It was painful to watch how he was leaving his house and his library with thousands of books.
He was suffering badly. He desperately grabbed 5-6 books with him… And he decided to take the keys from his museum's doors…
Alas, these keys would become useless in all the years to come.
We were at a dead-end – trapped with just one mountain off-road to get out to safety.
It took us two days to cross through the mountains in extreme weather conditions. Thousands of livestock and people were climbing up through the 3000-meter-high pass. Hundreds of home animals were killed by frost. And those hundreds of frozen dead livestock were blocking the only road for people to move out.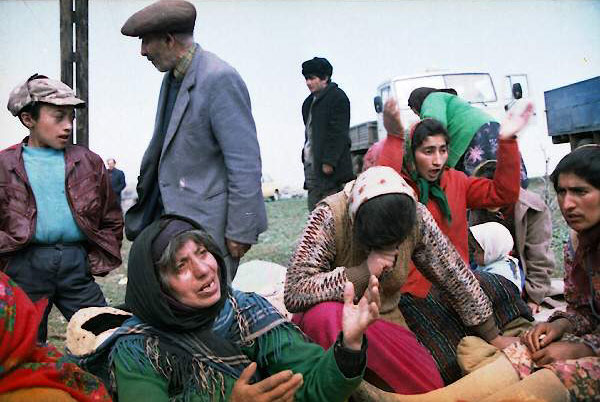 People were forced to walk through the heavy snow at freezing temperatures. They had to. This was their only chance. When we were in the middle of Murovdagh road my father couldn't walk up and I begged one tractor driver to let my father seat in his open deck carriage with livestock.
I followed this tractor on foot for 20 hours and tens of kilometres. Because there wasn't any power in Kalbajar, my video camera batteries were soon dead. Thus, I was able to film only the start of this panicked evacuation and some chaotic battle scenes.
But the icy crossing thru the pass will never be erased from my own memory, even if the camera could not record everything.
**********
During one week fifty thousand civilians from Kalbajar became refugees. They had no homes or hopes.
The UN Security Council quickly approved resolution 822 condemning the invasion by Armenia and demanding an immediate withdrawal of all military forces from Kalbajar and other occupied areas of Azerbaijan. But the occupation – and with it – the systematic looting of the town and district – would end up lasting almost another three decades.
**********
I was surprised that my father always had a great hope that one day, we would return. In his poems, he pleads with his heart to stand and survive long enough to stand this separation from his home.
This tragic loss of Kalbajar enveloped my father with despair, and he passed away in 2005.
My father was never worried about his ruined house and belongings inside. He always believed that such things could be restored, except for the cultural heritage present in his museum.
**********
Let me tell you about my father's museum, and why it was so valuable to Azerbaijan. Aside from its unique artifacts and literary collection, it was the largest research and museum complex in our region. It held everything dear to our history and cultural heritage.
It was also a source of deep local pride. Scientists from all over the world visited, collecting valuable knowledge for their research.
The museum façade of mosaics was handcrafted with various types of stones and, marble, limestone, travertine, basalt, quartzite, slate, and so on. More than 2000 naturally-coloured stones were used to decorate the exterior walls of the museum.
Local people even called it "Shamil's museum" since my father created everything from building this space to furnishing the façade and collecting the exhibits.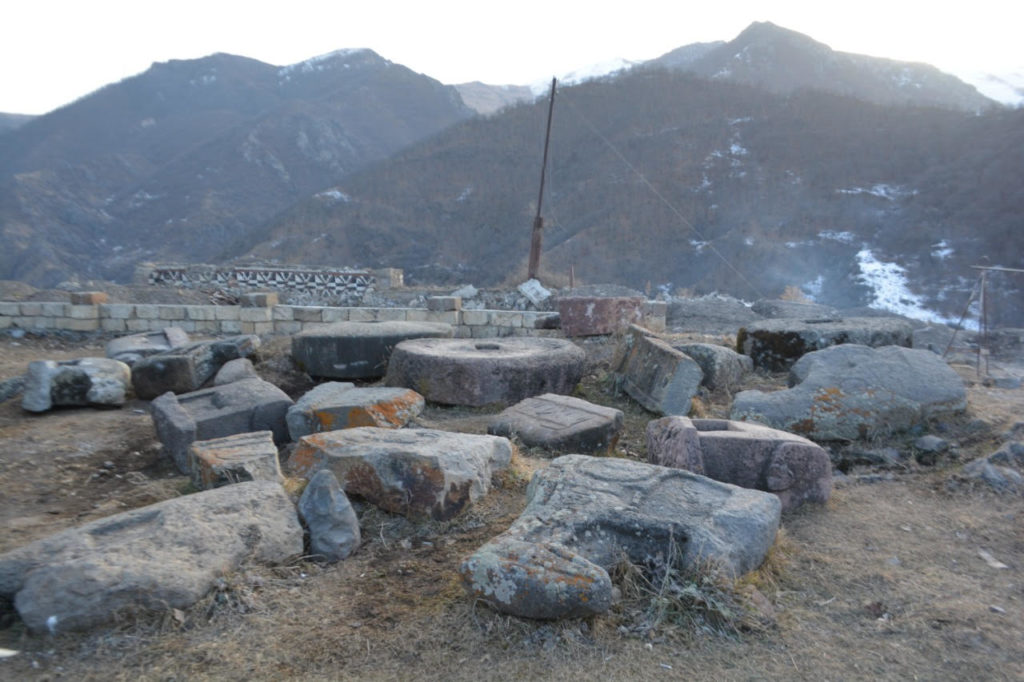 **********
For years after the formal fall of the city – April 3, 1993 – I was in something of a depressed haze, fully believing that I would never see my home again.
But the "Second Karabakh War", which only lasted 44 days in 2020, proved that I was wrong along with many other Azerbaijani people. The term is something of a misnomer, as battles had continued on and off along the front lines since a 1994 ceasefire.
**********
But 27 years and 8 months later, 10,095 days in total,  Kalbajar was finally liberated – as were the main part of occupied lands in Karabakh and surrounded territories.
Many Kalbajar refugees have been counting each day that separated them from their homes. Many were not even born when the districts were first occupied, and finally re-taken in the lightning operation by Azerbaijani forces in late 2020. A Kremlin-brokered peace agreement ended hostilities, Russian peacekeepers moved in, and a joint Russian-Turkish monitoring centre was established.
It seems that war-related traumas exist for years in each family, passing from the older to the younger generation. It was gratifying to see that the whole nation was united. It was encouraging to see how each Azerbaijani individual tried to have a little contribution to do whatever it takes to win. The world calmly witnessed how Azerbaijani Army actually executed – war being an extension of politics in a different form – the ageing UN resolutions by forcing Armenia to withdraw all its arms from the occupied Azerbaijani territories.
Azerbaijan made unexpected history that might take many years to fully fathom. The nation's pride is now restored.
No one will ever call us refugees anymore.
What is next? Can we and our neighbours – the Armenians – ever get over the bad blood and live together as it was before? Many don't believe that it is possible, but I have some hope.
In general, I believe that ordinary people – Azerbaijanis and Armenians – are tolerant, capable of forgiveness, and able to put away all hostilities from the past.
Armenian politicians should eventually understand that a false claim to a neighbour's lands is more shameful than capitulation.
The way Armenians treated their neighbour's properties in occupied territories proved that deep down they didn't believe they can keep these territories forever.
And indeed, they abandoned Kalbajar, but not before destroying almost everything slowly, over the 27 plus years of occupation.
Kalbajar, because of its remoteness, will be the most difficult region to re-settle – but only in a physical sense. But the Azerbaijani people always followed their inner voice, and they have come a long way by winning this difficult battle. That will make re-settlement will be much easier.
After the occupation, a cousin of mine managed to sneak into our now de-occupied town. Little was left.
My father's museum lay in total ruins, with only heavy stone boulders strewn about. The exhibits were gone, as were the 25,000 books and manuscripts. Possibly pilfered to light fires, or perhaps a few taken away for safe keeping.
**********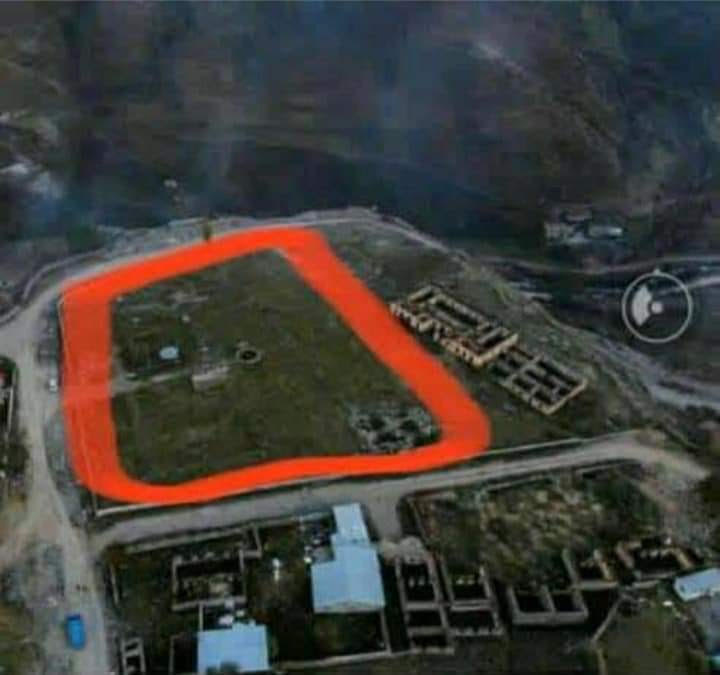 A temporary Kalbajar museum was established in Baku by my brother, Barzani. The first exhibits were the keys my father Shamil brought with him from Kalbajar. It is currently operating on the ground floor of a residential building in Mehdiabad, located in the suburbs of the capital.
My brother Barzani is a director of this "temporary" museum, and he is looking forward to going back to restore this cultural heritage.
We left Kalbajar with deep sadness.
We now intend to return.
Home is where our story begins…