Georgia's economy returns to growth in January-April as COVID restrictions ease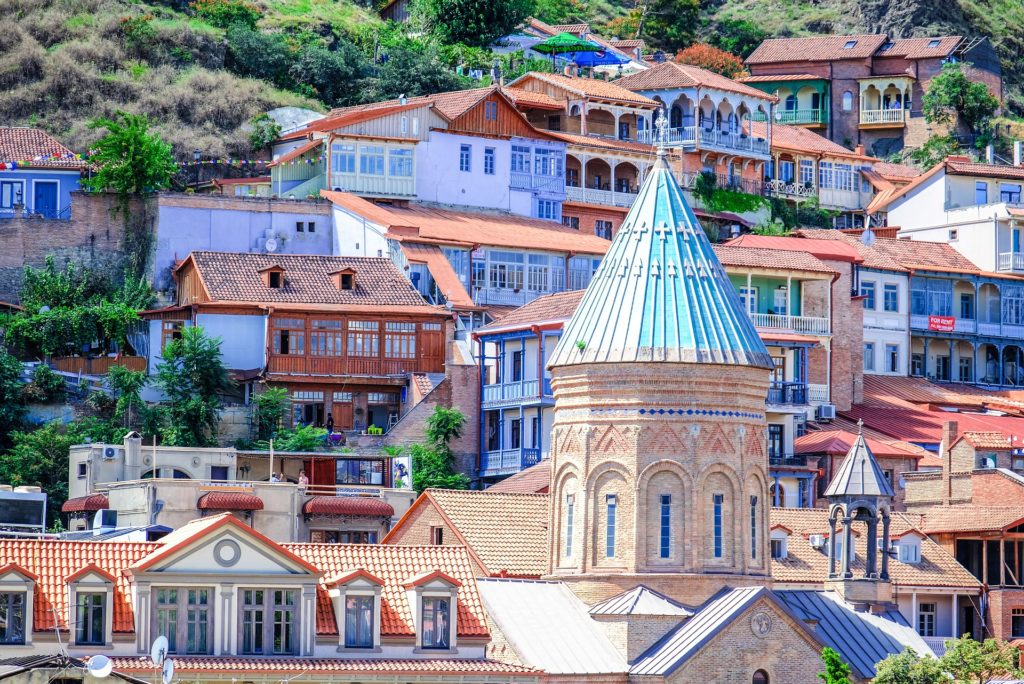 Tbilisi, capital of Georgia (Pixabay)
TBILISI
Georgia's gross domestic product (GDP) grew by 8.1 percent year-on-year in January-April 2021 after contracting 3.6 percent  in the same period last year as the country eased the majority of the restrictions it had been imposed to curb the coronavirus pandemic.
In April alone the economy expanded by a record 44.8 percent, compared with a 16.6 percent contraction a year ago, the National Statistics office said. Growth was recorded in all sectors of the economy except for the mining industry.
Over the last decade, Georgia became the post-Soviet region's premier international tourist destination, something on which a huge part of the country's economy has come to rely. Over nine million international travellers visited the country in 2019, up from two million in 2010, bringing in  – officially – $3 billion in revenue. However, much of the tourism economy is estimated to be in cash, off-the-books transactions.
Closed borders affected the tourism sector dramatically. In a further blow to the industry, the country implemented a series of stringent nationwide lockdown measures, including a 9 p.m. curfew and a ban on large gatherings. But many restrictions were lifted in April and May and the curfew was moved to 11 p.m.
Georgian officials say that the economy has the potential to get back to rapid growth this year as restrictions ease and the vaccination program progresses, making the country attractive again to tourists.
International visits increased by 140.4 percent year-on-year to 82,500 visitors in April, but experts' optimism remains muted.
"This increase is offset by an increase in the number of tourists from last year's low base," Galt & Taggart, a Tbilisi-based consulting company, said in a review.
Georgia's economy shrank 6.2 percent year-on-year in 2020, a stark contrast to 2019, when it grew 5 percent. Restrictions to curb the spread of coronavirus were behind much of the drop.
The World Bank said in April that Georgia's economy was projected to recover in 2021, growing by 4 percent, with the key baseline assumption that there were no further severe waves of COVID-19 infections that necessitate additional lockdowns and ongoing political impasse is resolved. The recovery will be supported by fiscal stimulus in the form of accelerated capital spending, tax deferrals, accelerated VAT refunds, and targeted support for the most affected businesses, as well as higher social spending.
Under a baseline scenario in which no third wave of infections materialises and a significant share of the population is vaccinated by 2022, economic growth could recover to 5.0 percent in 2022 and 2023.
According to the International Monetary Fund forecast, Georgia's GDP is projected to grow 3.5 percent in 2021 and 5.8 percent in 2022.