Georgia's central bank says bank lending to increase by 7.5% in 2021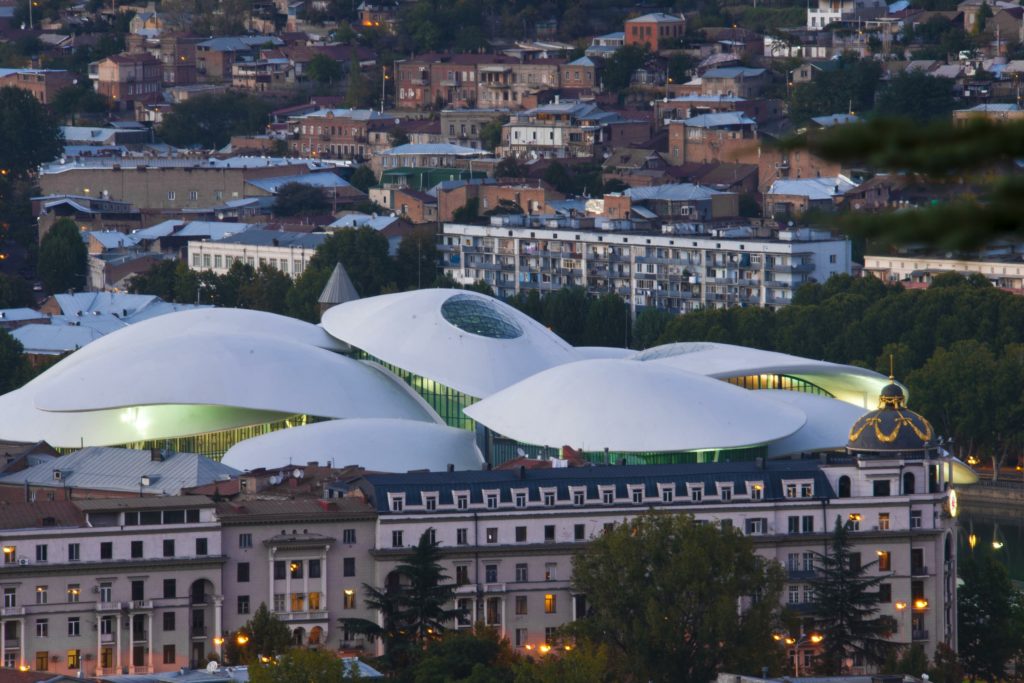 Tbilisi, capital of Georgia (Global Look Press)
TBILISI
Georgia's central bank Governor Koba Gvenetadze said bank lending is forecast to increase 7.5 percent year-on-year in 2021.
The National Bank of Georgia raised the key refinancing rate to 9.5 percent from 8.5 percent last week, citing high annual inflation and the economic situation in the country's main trading partners.
Gvenetadze said that a high pace of lending in the financial sector had been observed earlier this year, so the increase in the refinancing rate was not expected to have a significant negative impact.
At a previous meeting in March, the central bank's monetary policy committee raised the rate to 8.5 percent from 8 percent, after leaving it unchanged since last August.
Annual inflation stood at 7.2 percent in March and in April, above the 3 percent target.
Gvenetadze said that annual loan growth excluding the exchange rate effect, was 7.7 percent in March. Growth in  mortgage and business loans contributed to the increase. Monthly growth was due to national currency loans. Demand for foreign currency loans was down because of the high risks.
The share of non-performing loans has increased by 3.9 percentage points since the beginning of 2021 and currently stands at 8.4 percent.
Gvenetadze said that the share of non-performing loans was expected to reach 10 percent of the loan portfolio in the first half of 2021.
He said that the central bank did not plan to revise its economic growth forecast, which remains 4 percent for 2021.
Georgia's economy has experienced a turbulent year. Georgia's economy shrank 6.2 percent year-on-year in 2020, compared to 5 percent growth in 2019 as measures to curb the coronavirus pandemic hampered growth.
According to the State Statistics Office, the country's gross domestic product (GDP) contracted by 4.2 percent on a year-on-year basis in the first quarter of 2021, compared to 1.5 percent growth in the same period last year and 8.3 percent contraction in the first two months of this year.
In March alone, the economy expanded by 4 percent after a contraction of 15.1 percent in February this year and a 2.7 percent contraction in March 2020.
Over the last decade, Georgia has become the post-Soviet region's premier international tourist destination, and a huge part of the country's economy has come to rely on this fact. Over nine million international travellers visited the country in 2019—up from two million in 2010—bringing in – officially – $3 billion in revenue. However, much of the tourist-led economy is believed to be in cash, off-the-books transactions.
Closed borders affected the tourism sector dramatically and the country implemented a series of stringent nationwide lockdown measures, including a 9 p.m. curfew and a ban on large gatherings. Many restrictions were only lifted earlier this year.
The World Bank said earlier this month that Georgia's economy was projected to recover in 2021, growing by 4 percent, with the key baseline assumption that there were no further severe waves of COVID-19 infections that necessitate additional lockdowns and ongoing political impasse is resolved. The recovery will be supported by fiscal stimulus in the form of accelerated capital spending, tax deferrals, accelerated VAT refunds, and targeted support for the most affected businesses, as well as higher social spending.
Under a baseline scenario in which no third wave of infections materialises and a significant share of the population is vaccinated by 2022, economic growth could recover to 5.0 percent in 2022 and 2023.
According to the International Monetary Fund forecast, Georgia's GDP is projected to grow 3.5 percent in 2021 and 5.8 percent in 2022.