Georgia's National Bank raises key refinancing rate to 10.5% from 10%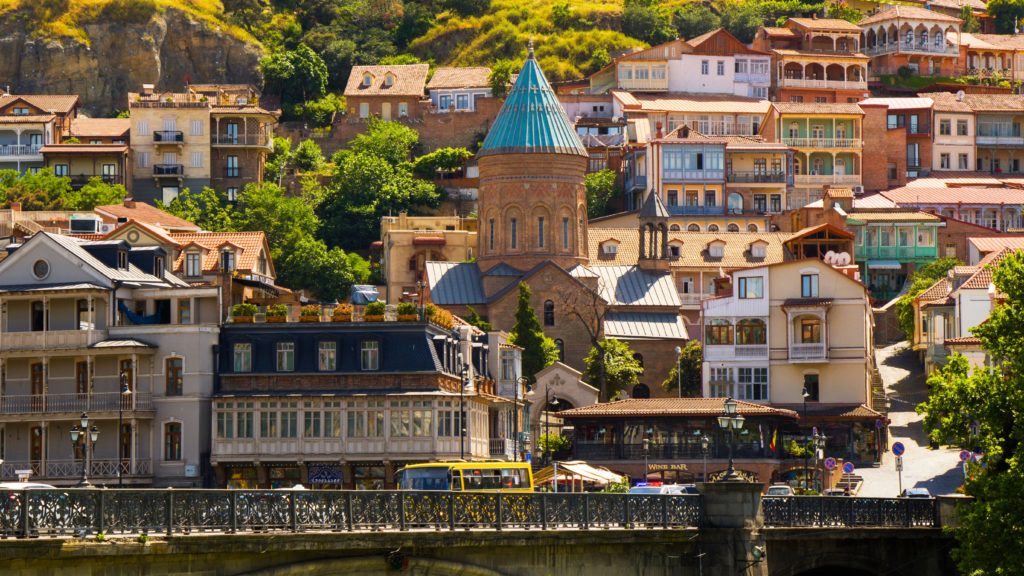 Tbilisi, capital of Georgia (Alamy)
TBILISI
Georgia's National Bank raised its key refinancing rate to 10.5 percent from 10 percent, its highest since 2008, to keep inflation in check as the COVID-19 pandemic pushed up the price of oil and gas imports.
The central bank's monetary policy committee raised the rate to 10 percent from 9.5 percent at its meeting in August and kept it unchanged in September and October.
Inflation has exceeded the central bank's 3 percent target for several months. Annual price growth stood at 12.5 percent in November, down from a record high of 12.8 percent in October. On a monthly basis, consumer prices were up 0.6 percent in November from a month earlier after rising 1.3 percent in October this year and in comparison with 0.9 percent inflation in November 2020.
Temporary exogenous factors, a surge in consumer commodity prices on international markets and the utility tax subsidy contributed to the inflation, the central bank said.
"It will have a temporary additional contribution to the annual inflation rate in December 2021 and January-February 2022," the bank said in a statement.
The bank said annual inflation was expected to increase temporarily in the coming months due to the base effect of the utility bill subsidy, although it will start declining from spring.
"The gradual reduction of inflation, along with the fading-out of one-off factors, will be facilitated by planned fiscal consolidation and tighter monetary policy," the bank said.
"A precondition for the future reduction of the policy rate will be significantly reduced inflation and inflationary expectations."
Georgia's gross domestic product (GDP) grew by 10.5 percent year-on-year in January-October after contracting 5.1 percent in the same period last year. In October alone, the economy expanded by 6.9 percent, compared with a 3.9 percent contraction a year ago. Growth was recorded in all sectors of the economy except for construction.
Georgia revised its economic growth forecast to 7.7 percent from a previous projection of 4.3 percent in 2021 amid signs of economic recovery and in line with the International Monetary Fund's (IMF) current projection.
In August, Fitch Ratings revised the outlook on Georgia's long-term foreign-currency Issuer Default Rating (IDR) to Stable from Negative and affirmed the IDR at 'BB'.
The next meeting of the central bank's monetary policy committee will be held on February 2, 2022.