IMF projects 2.3% economic growth in Azerbaijan in 2021, says outlook is still uncertain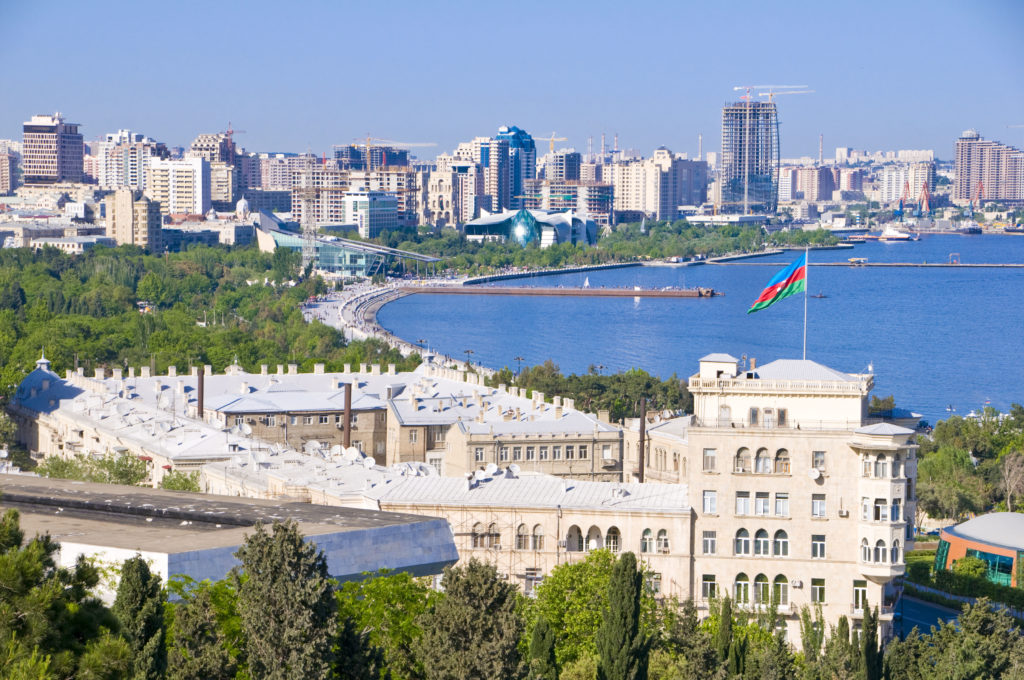 Baku, capital of Azerbaijan (Alamy)
BAKU
The International Monetary Fund (IMF) projected 2.3 percent economic growth in Azerbaijan this year backed by non-oil economy recovery, but said that the outlook was subject to a high degree of uncertainty, with risks broadly balanced.
"A spread of more dangerous COVID-19 virus strains and/or a slowdown in the rollout of vaccines may delay the re-opening of the economy," the IMF said in a statement. "Slower-than-expected recovery of global demand would also pose a risk to the oil sector."
The Fund added that on the upside, a faster-than-expected global recovery could push oil and gas prices higher, boosting revenues and strengthening fiscal and external balances.
Oil and gas still account for about 95 percent of Azerbaijan's exports and 75 percent of government revenue, with the hydrocarbon sector also generating about 40 percent of the country's economic activity, making the Caspian Sea republic particularly vulnerable to a downturn in gas and crude prices.
With oil resources gradually being exhausted, accelerated structural reforms are needed to diversify the economy and improve the productivity of the non-oil sector, strengthening Azerbaijan's economic prospects, the IMF said.
Azerbaijan's economic recovery continued to gather pace as the country eased the majority of the restrictions it had imposed last year to curb the coronavirus pandemic, allowing the non-oil sector to expand, and backed by rising global oil prices.
Gross domestic product (GDP) grew 5.3 percent in January-November this year from a year earlier mainly backed by the growth in the non-oil sector. In January-October, the economy grew 4.9 percent.
The rise in the oil sector was 2.7 percent, while the non-oil sector grew by 6.4 percent. In nominal terms GDP reached 80.7 billion manats ($47.5 billion).
The IMF said that non-oil GDP growth was projected to rise to 3.5 percent in 2021, before settling at 2.5 percent in the medium term. Oil GDP is projected to grow by 0.2 percent this year.
"Hydrocarbon output is expected to remain stable as increased natural gas production is expected to offset the declining productivity of ageing oil fields," the Fund said.
According to the IMF, inflation is expected to rise to 4 percent in 2021, remaining at 3 percent on average in the medium term. The current account is projected to return to a surplus of around 2.5 percent of GDP in 2021 as oil prices recover and natural gas exports rise and remain in a small surplus in the medium term.
In June the IMF said that structural reforms were needed in Azerbaijan for the country to reach its productivity and long-term growth potential, as it recommended more fiscal flexibility to stimulate the economy.