IMF to allocate $72.5 mln loan to Armenia, projects 5.5% growth in 2021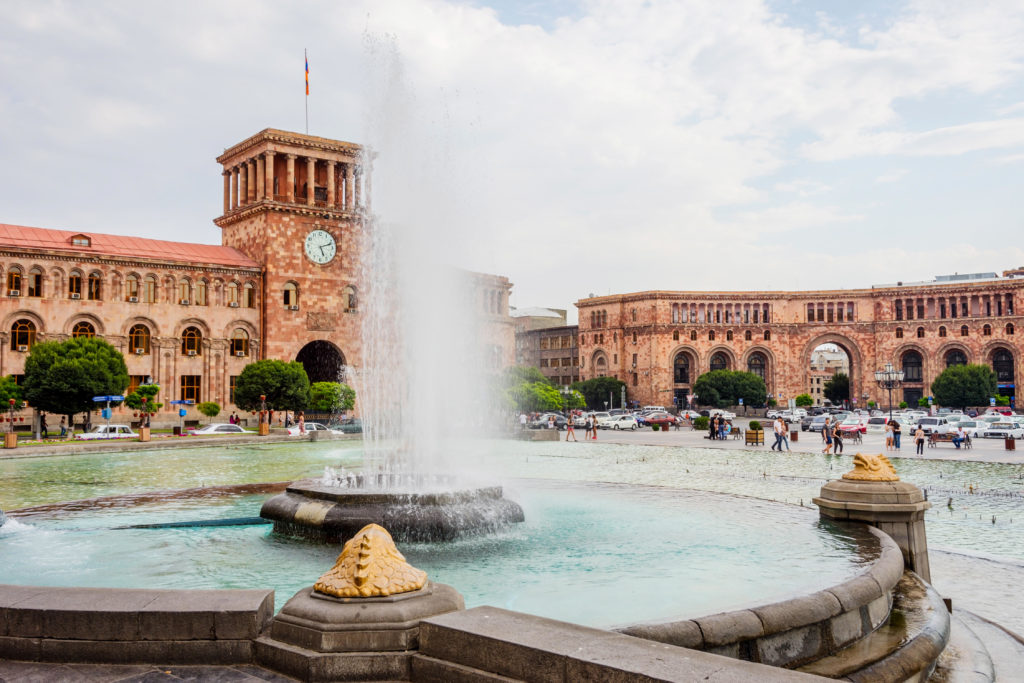 Yerevan, capital of Armenia (Alamy)
YEREVAN
The International Monetary Fund (IMF) said it planned to allocate a $72.5 million loan to Armenia to support economic reforms in the ex-Soviet country under the Fund's three-year stand-by arrangement.
The Fund said that Armenia's gross domestic product (GDP) growth was expected to reach 5.5 percent in 2021 and 5.25 percent in 2022, while inflation was projected to moderate in 2022 from its recent highs.
The loan will be available after an IMF board meeting in mid-December.
Armenia's economy posted almost 5 percent growth in the first half of 2021, supported by strong external and domestic demand. Annual CPI inflation accelerated to 9.1 percent in October driven by pent-up consumption, supply constraints, global and domestic food inflation, and pass-through from dram depreciation in early 2021.
The fiscal deficit narrowed in the first half of 2021 owing to strong revenue collection, and a gradual scaling down of the emergency spending that helped mitigate the impact of the twin shocks that hit Armenia in 2020.
The banking system's capital and liquidity buffers have remained strong, and the external position has also strengthened, with the currency appreciating over the past few months.
"The recovery is expected to continue, with GDP growth of 5.5 and 5.25 percent in 2021 and 2022, respectively. While growth could accelerate faster next year on the back of strong reforms, downside risks are also elevated, including from the ongoing fourth wave of COVID-19 infections, geopolitical tensions, a slowdown in external demand, and potentially heightened global financial market volatility," the IMF said in a statement.
Inflation is expected to begin moderating by mid-2022, as the effect of supply-side and external shocks dissipate, and recent monetary policy actions have their full impact.
The draft 2022 budget balances near-term support with the medium-term needs for higher capital spending and is in line with Armenia's fiscal rules and the need to rebuild fiscal buffers over time. Robust exports and remittances are expected to narrow the current account deficit in 2021.
"Beyond the near-term, it is important to maintain the strong policy and reform efforts, building fiscal buffers and further strengthening medium-term sustainability, reducing inflation towards the central bank's target of 4 percent, safeguarding financial stability, and delivering sustained, green, and inclusive growth," the IMF said.
"In this regard, we share many of the objectives of the government's five-year programme which focuses on the pursuit of a knowledge-based, export-oriented, investment-driven growth strategy, aimed at reducing poverty and improving living standards."
In September, Armenia's central bank revised its economic growth forecast to 5.4 percent in 2021 from a previous projection of 4.6 percent, backed by rapid growth in the service sector and agriculture.
The World Bank predicts 6.1 percent growth in 2021 and 4.8 percent in 2022.
In May, Fitch Ratings affirmed Armenia's long-term foreign-currency issuer default rating (IDR) at 'B+' with a stable outlook.
Fitch Ratings said in July that Armenia's economy would experience a moderate recovery this year and next as the country returned to growth after the COVID-19 pandemic and the war with Azerbaijan.