IMF to allocate $36 mln loan to Armenia, projects 1.5% growth in 2022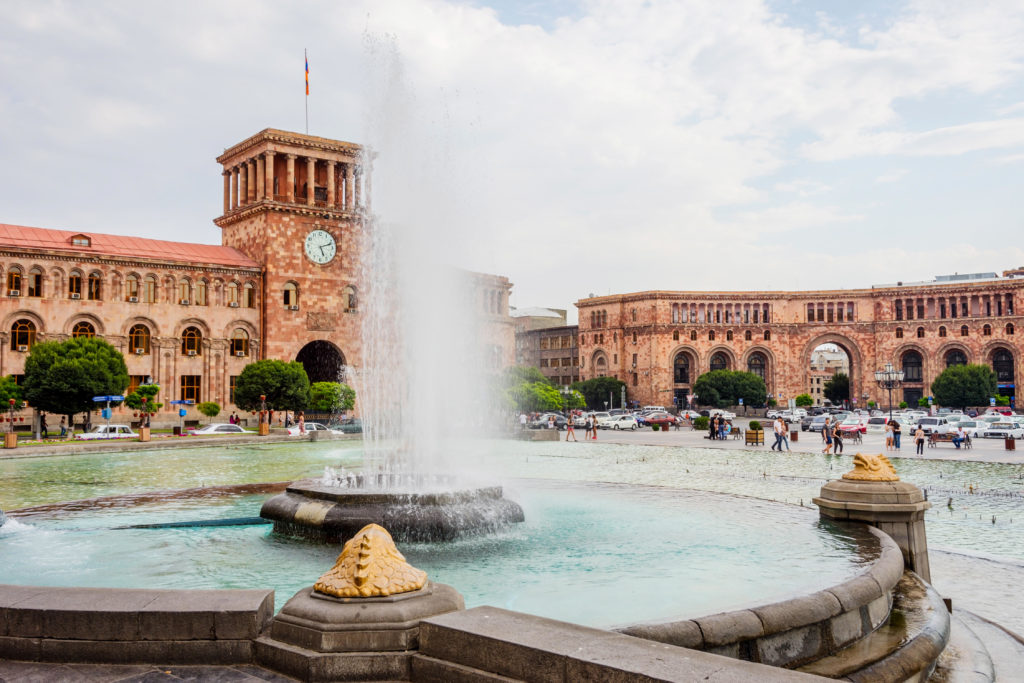 Yerevan, capital of Armenia (Alamy)
YEREVAN
The International Monetary Fund (IMF) said it planned to allocate a $36 million loan to Armenia to support economic reforms in the ex-Soviet country under the Fund's three-year stand-by arrangement.
The loan will be available after an IMF board meeting in mid-May. The Fund's total disbursements under the programme will be about $430 million.
The Fund said that the regional and global spillovers from the Russia-Ukraine conflict weigh on the outlook and would inevitably have a notable impact on Armenia. The wide-ranging sanctions on Russia, higher food and fuel prices, lower remittances, increased global financial market volatility, are expected to widen the current account deficit, lead to a pickup in inflation, and reduce economic growth in the coming months.
"While there is considerable uncertainty about the magnitude of the impact on Armenia, as the situation is still evolving, our preliminary assessment is that the economy could grow at around 1.5 percent in 2022—a much slower pace than previously expected," the IMF said in a statement.
Armenia's economy has expanded by 5.7 percent last year, backed by a rise in prices for commodities on world markets, growth in agriculture and robust tax collections figures. The country's economic activity index grew by 5.8 percent year-on-year, supported by the growth in almost all sectors of the economy.
The government projects 7 percent economic growth this year. The central bank downgraded its own economic growth projection to 1.6 percent from a previous forecast of 5.3 percent.
The Fund said that to mitigate adverse economic spillovers to Armenia, the authorities should continue to allow the exchange rate to function as a key shock absorber and adjust monetary policy to contain any second-round effects of higher imported inflation and supply-side disruptions while considering the evolving assessment of the outlook.
The IMF said that beyond the near-term, it is critical to maintain strong policy and reform efforts.
"This includes improving the medium-term fiscal framework and placing government debt on a declining path in line with fiscal rules; reducing inflation towards the central bank's target of 4 percent, safeguarding financial stability and delivering sustained, green, and inclusive growth," it said.
The World Bank projects Armenia's growth at 4.8 percent in 2022. The bank said in January that economic growth in Armenia was expected to accelerate in 2023, as robust private consumption and a more stable investment climate supported domestic demand and offset the drag from ongoing fiscal consolidation. The forecast is predicated on an easing of geopolitical tensions, limited pandemic-related disruptions supported by progress with vaccinations, and improving consumer and business confidence. Weighing on the outlook are legacy structural issues and weaker oil prices in Azerbaijan, as well as challenges with reform implementation in Armenia.