International Bank of Azerbaijan reports decline in net profit in 2021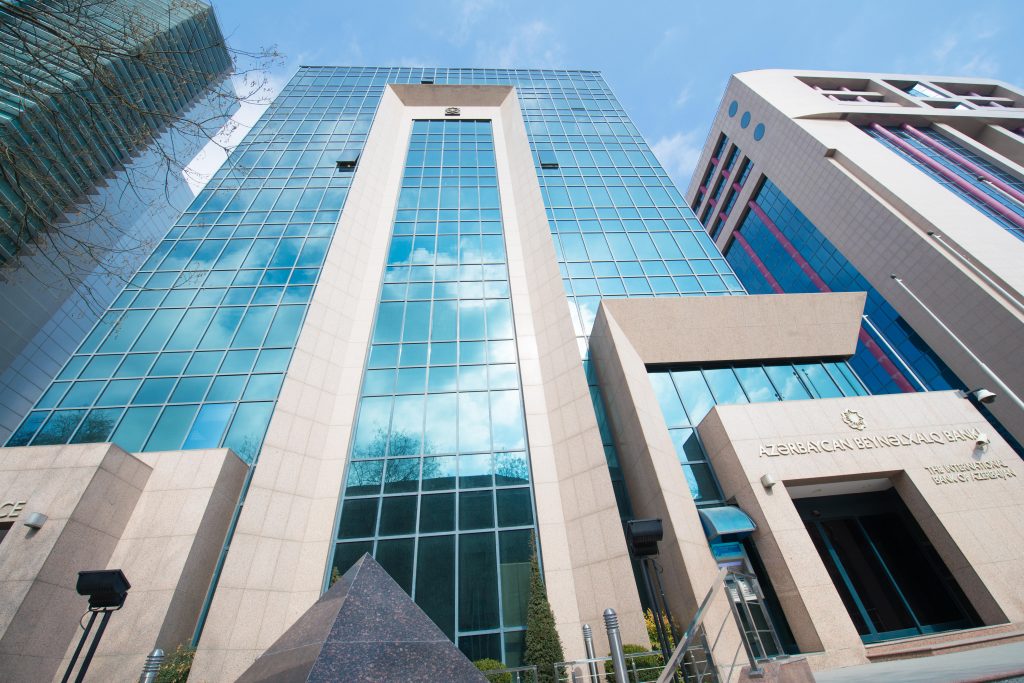 International Bank of Azerbaijan (Alamy)
BAKU
The state-owned International Bank of Azerbaijan (ABB) reported a net profit of 139,592 million manats ($82 million) in 2021, 22 percent down from a year earlier.
The bank said that its assets rose by 27.7 percent year-on-year to 11.75 billion manats, while its liabilities rose by 33.9 percent to 10.05 billion manats.
ABB's loan portfolio rose by 23.4 percent last year to 2.96 billion manats. The bank's deposits rose by 52.9 percent to 8.70 billion manats, while its capital rose by 0.3 percent to 1.70 billion manats.
Established in 1992, ABB, the largest bank in Azerbaijan by assets, said in 2019 that it had completed its recovery, paving a way for its planned privatisation.
Last year, the International Bank of Azerbaijan rebranded its name to ABB from IBA as a part of a large-scale transformation aimed at the implementation of a new business model.
In April last year, Fitch Ratings has upgraded the International Bank of Azerbaijan's long-term Issuer Default Rating to 'B' from 'B-' and Viability Rating to 'b' from 'b-'. The outlook is positive.
The rating agency said that the upgrades reflected a moderation of risks stemming from the bank's unhedged short open currency position, which nevertheless still weighs on its performance and capitalisation.
In 2015, the country's President Ilham Aliyev ordered ABB's privatisation following a clean-up operation to get rid of distressed assets resulting from poor management. The bank's former head, Jakhangir Hajiyev, was arrested on suspicion of fraud and misappropriation of public funds.
Aliyev has been very vocal about the need to end large-scale corruption in Azerbaijan, a promise he has enacted through a systematic wide-scale crackdown on graft, with continuing arrests of a high level or former officials suspected of financial wrongdoing.
Oil-rich Azerbaijan has for years scored low marks on indexes involving corruption, and some government officials say that a need for a house cleaning has been evident for some time, partially in order to improve its image among would-be foreign investors, especially in the non-oil and gas export sector.
The finance ministry said that about $3 billion could have been misappropriated by Hajiyev, who denied the charges. He was convicted of fraud and embezzlement in 2016 and sentenced to 15 years in jail.
In 2017, ABB proposed a plan to restructure $3.3 billion of its debt and later received approval from creditors holding 93.9 percent of the affected debt.
The restructuring process has been completed with the support of the government, which holds more than 99 percent.
The European Bank for Reconstruction and Development has said in 2019 it might be interested in buying a stake in ABB, but privatisation plans have been postponed several times and it's not yet clear when the bank will be ready for sale.