Kazakhstan records 30% yr/yr growth in FDI in first half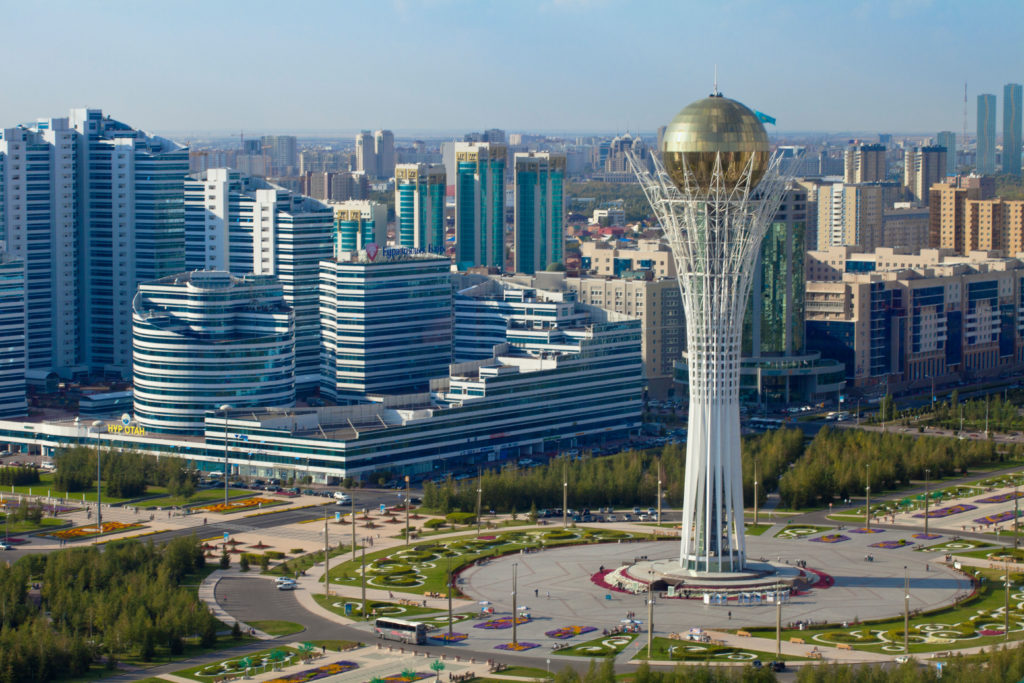 Nur-Sultan, capital of Kazakhstan (Alamy)
NUR-SULTAN
Kazakhstan recorded a rise in net foreign direct investment (FDI) by 30.4 percent year-on-year to $11.1 billion in the first half of this year with manufacturing, trade, mining and transport attracting the most of funds.
The highest growth of foreign investments was in the manufacturing industry – 57.2 percent, trade – 45.8 percent, mining – 27.1 percent, and transport – 20.4 percent.
The Netherlands is the country's largest investor – its investment rose 24.5 percent year-on-year to $3.3 billion in January-June. It is followed by the United States – $2.1 billion, an 87.7 percent increase, Switzerland – $1.3 billion, an 86.7 percent increase, Russia – $704.9 million, up by 17 percent, China – $508.7 million, up by 63.7 percent, Belgium – $459.5 million, up by 4.3 percent, Turkey – $388.7 million, up by 79.9 percent, and South Korea – $233 million, up by 33.1 percent.
The country's Atyrau region, which possesses the country's mass oil and gas reserves, is leading in terms of the overall investment activity, receiving $3.6 billion in investments, 15.4 percent up from the same period last year, followed by Almaty – $3 billion, an increase of 26.3 percent, the East Kazakhstan region – $1.3 billion, an increase of 72.8 percent.
The government seeks to bring the FDI inflow up to $30 billion a year and to raise the level of investment in fixed assets to 30 percent of gross domestic product (GDP) by 2025. In 2020, FDI amounted to a total of $17.1 billion.
Kazakhstan showed an increase in FDI compared to 17 countries with transition economies and 34 landlocked countries, according to the World Investment Report compiled by the United Nations Conference on Trade and Development (UNCTAD).
Kazakhstan sits on some of the most impressive natural resources in the world. Foreign energy majors poured into the country in the 1990s, attracted by its oil fields. Of the $150 billion in foreign investment in the Central Asian country since independence, $120 billion – or more than 70 percent-  has been in natural resources extraction.
The vast country, with its relatively small population, attracts about 60 percent of all capital invested in the five former Soviet Central Asian states.
According to UNCTAD, the FDI flows to the transition economies of South-East Europe and former Soviet republics declined by 58 percent to $24 billion in 2020, their lowest recorded level since 2003. FDI grew only in Belarus, Kazakhstan and Montenegro.
Most of the FDI in the country's large hydrocarbons industry was related to the Tengiz project, which is expected to be completed by 2022. The Tengiz oil field is operated by the Tengizchevroil, a consortium led by U.S. oil group Chevron. It also includes the U.S. Exxon Mobil, Russia's LUKOIL and Kazakhstan's state energy firm KazMunayGaz.
Project operators are currently implementing the Tengiz Future Expansion Project.