Kazakhstan starts construction of major gas processing plant near Kashagan field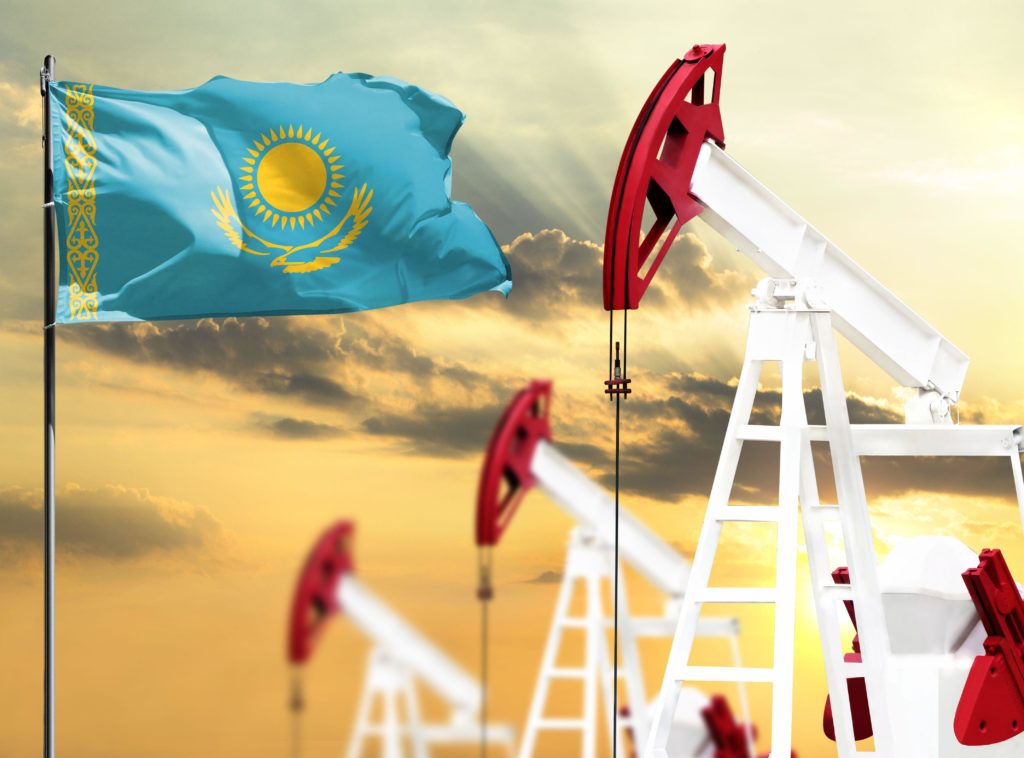 Oil rigs in Kazakhstan (Alamy)
NUR-SULTAN
Kazakhstan has started the construction of a $860 million gas processing plant near its giant Kashagan oil and gas condensate field, a project expected to provide a significant boost to the country's gas processing capability, the government said.
The plant will have a capacity of up to 1 billion cubic metres (bcm) per year using gas from Kashagan. It is expected to produce 815 million cubic meters of commercial natural gas, 119,000 tonnes of liquefied gas, 212,000 tonnes of sulfur and 35,000 tonnes of gas condensate. It is scheduled to be commissioned in the fourth quarter of 2023.
"The project will give impetus to the development of the country's gas processing industry, will increase the level of oil production at Kashagan to 450,000 barrels per day, expand the resource base for further gasification of the country and improve the environmental friendliness of oil and gas production," the government said in a statement.
The Kashagan field is operated by the North Caspian Operating Company. Other partners in the project include Eni, Exxon Mobil, CNPC, Royal Dutch Shell, Total, Inpex and Kazakhstan's state energy firm KazMunayGaz. Located in the Caspian Sea field, it is the world's biggest oil find in decades. The Kashagan field is also one of the world's most expensive standalone oil projects, costing an estimated $50 billion and taking 13 years to develop before commercial production started in 2016.
The construction of the new plant will create up to 2,500 temporary jobs during the building period, and 600 permanent jobs  after it is commissioned.
It's not the only significant construction project to be taking place at Kashagan. The first integrated gas chemical complex, with an annual capacity of 500,000 tonnes, is scheduled to be commissioned in March 2022. The project is being led by Kazakhstan Petrochemical Industries (KPI) LLP. The total investment is $ 2.6 billion.
Kazakhstan's government had considered building a similar plant near another large field, Karachaganak, but gave up the idea because developing it would have required gas reinjection to further increase condensate production, Deputy Energy Minister Murat Zhurebekov told Reuters in 2019.