Kazakhstan revises its 2021 budget to support economy's "real" sector-minister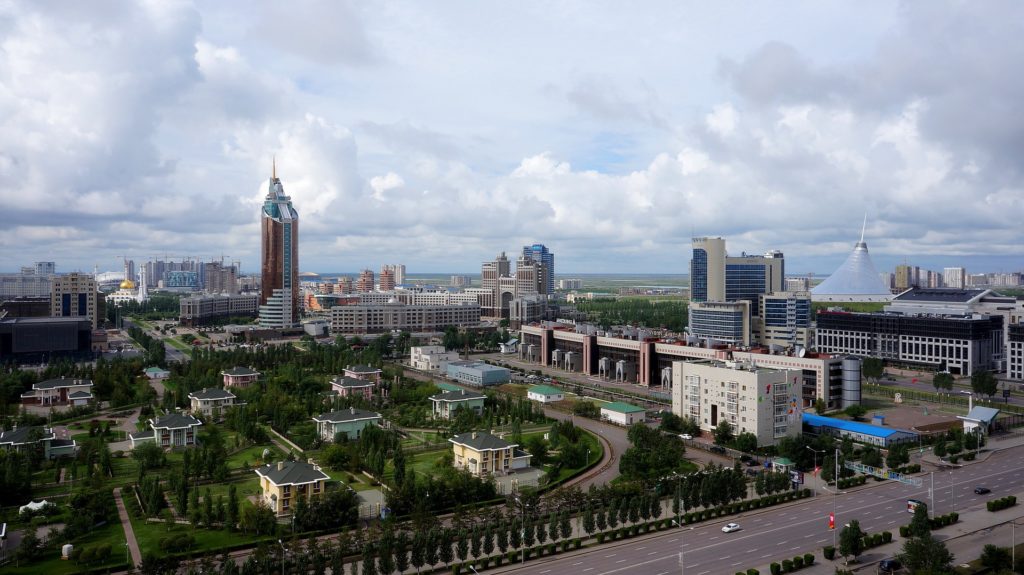 Nur-Sultan, capital of Kazakhstan (Pixabay)
NUR-SULTAN
Kazakhstan revised its 2021 budget and increased spending by 1.3 trillion tenge ($3.045 billion) to 15.3 trillion tenge in a bid to support the "real" sector of the country's economy.
The budget also stated an increase in the average price of oil to $50 from $35 per barrel. The amendments submitted by the government were approved by the Mazhilis (lower house of parliament).
According to the amendments, revenue will rise by 1.1 trillion tenge to 12.6 trillion tenge, while the budget deficit will increase by 149 billion tenge to 2.760 billion tenge, or 3.5 percent of gross domestic product (GDP). The real economy refers to the production, purchase and flow of goods and services, as opposed to a country's "financial economy".
"The largest part (of spending) in the amount of 723 billion tenge is aimed at supporting the real sector of the economy,"  Yerulan Zhamaubayev, the finance minister, told the parliament. "This will have a multiplier effect on the country's development in the medium term," he said.
Zhamaubayev said that total spending for the economy's real sector would amount 2.4 trillion tenge or almost 16 percent of the total expenditures.
Nominal GDP is now projected at 77.869 billion tenge, 1.207 billion tenge higher than a previous projection.
Spending for social needs increased by 374 billion tenge to 7.5 trillion tenge or 48.7 percent of the total amount of expenses. Law enforcement agencies' expenditures is forecast at 1.6 trillion tenge, an increase of 211 billion tenge.
In April, Kazakhstan revised its economic growth forecast for 2021 upwards to 3.1 percent, from a previous projection of 2.8 percent, as macroeconomic indicators improved in the first quarter.
The Central Asian country's economy contracted 1.6 percent in the first quarter of this year, after shrinking 2.9 percent in January-February. The government forecast it would contract by 4.5 percent in the first three months.
The International Monetary Fund said last month that Kazakhstan's GDP was forecast to grow 3.2 percent in 2021 and 4.0 percent in 2022. Annual inflation is projected at 6.4 percent this year and 5 percent in 2022.
According to the World Bank's latest projections, the country's economic growth is expected to rebound in 2021, driven by the resumption of domestic activity, recovery in global demand for oil, continued fiscal support measures, and a successful national inoculation programme against the COVID-19 virus.
With this continued pace of recovery, the economy is expected to grow within the 3-4 percent range in 2021, and 3.5 percent in 2022.
The Asian Development Bank said that economic growth in Kazakhstan was expected to reach 3.2 percent in 2021 and accelerate to 3.5 percent in 2022 as investment, hydrocarbon production, and manufacturing all increase.
Inflation is projected to decelerate slightly to 6.5 percent in 2021 and 6.2 percent in 2022 thanks to a more stable currency and the waning effect of depreciation in early 2020.