Kazakhstan will introduce permanent ban on foreign ownership of land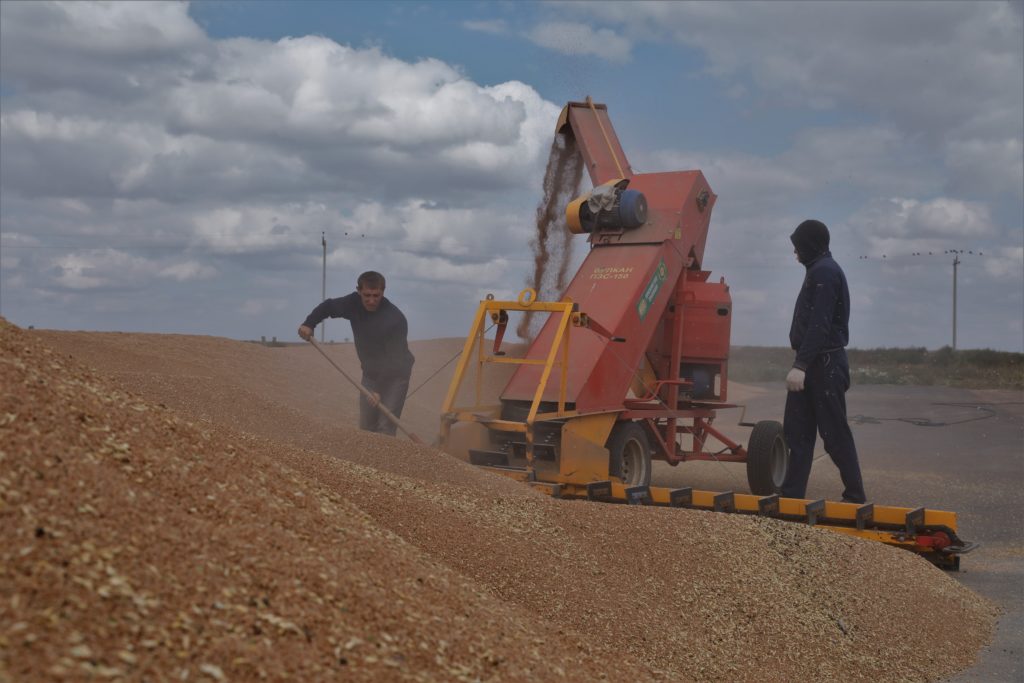 Farmers harvest grain in a farm in Turgen village, Akmola Region (Source: ZUMA/globallookpress.com)
Kazakhstan's parliament plans to approve President Kassym-Jomart Tokayev's order on a permanent ban on foreigners from owning or renting farmland in the Central Asian country, ending a dispute that prompted anti-government protests five years ago.
In 2016 authorities decided to attract foreign investment into agriculture by offering its farmland to foreigners in the country. Kazakhstan, Central Asia's largest economy and situated between China and Russia, is a major producer of grains, oilseeds and meat in the former Soviet region.
The decision was met with street protests amid public concern that agricultural land in Kazakhstan would be taken over by farmers from neighbouring China.
While the share of agriculture in Kazakhstan's gross domestic product is only 4.5 percent, it is still a significant employer, with more than 15 percent of jobs concentrated in that sector. China is Kazakhstan's key trade partner, creditor and investor, but its growing influence has prompted a rise in anti-Chinese sentiment in Kazakhstan. This has been stoked further by reports of China's crackdown on ethnic Kazakhs in the Xinjiang province, as part of its "de-radicalisation" campaign.
The government set a moratorium on the plan until the end of 2021 and President Tokayev said earlier this year that the ban would remain in place.
The draft law has been adopted in the first hearing on Wednesday and needs another hearing and approval from the parliament's upper house to become a law after signing by the president.
"The bill envisages a complete ban on the provision of farmlands to foreigners and foreign companies, Kazakhstani companies with a foreign share, stateless persons, scientific centres with international participation,"  Saparkhan Omarov, agriculture minister, told the parliament.
According to the Agriculture Ministry, almost 75,000 hectares of land are currently rented by seven joint ventures with foreign participation. In addition, two foreign legal entities have rented 18,500 hectares of land from the state. These lands will be returned to the state after the expiration of rental agreements in 2022-2025, the ministry said.