Kazakhstan's central bank raises key rate to 14% to curb inflation amid geopolitical risks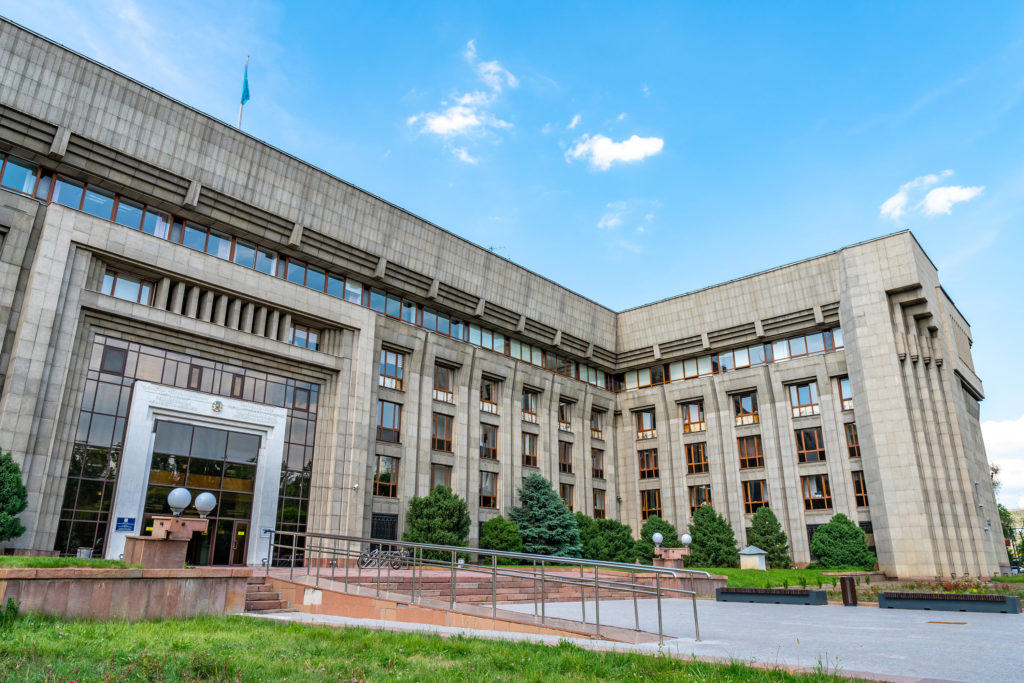 Kazakhstan's National Bank (Alamy)
NUR-SULTAN
Kazakhstan's National Bank raised its key policy rate to 14 percent from 13.5 percent to curb inflation amid geopolitical risks.
The bank raised its key policy rate to 10.25 percent from 9.75 percent to curb annual inflation in January, raised it to 13.25 percent in February and raised it further to 13.5 percent in March.
The rate corridor was kept at plus or minus 1.0 percentage points, the central bank said. The rate on access operations to provide liquidity was raised to 15 percent from 14.5 percent and the rate on access operations to withdraw liquidity – to 13 percent from 12.5 percent.
The central bank said that the decision to raise the base rate reflected its commitment to pursue an anti-inflationary policy in the face of growing inflationary pressure against the backdrop of the realisation of geopolitical risks, rising prices in the world, as well as in the countries – trade partners of Kazakhstan and their transfer to domestic prices. A significant driver of inflationary processes is the positive fiscal impulse observed for the third year in a row, the bank said.
Annual inflation accelerated to 12 percent in March, up from 8.7 percent in February against the background of these factors. Annual growth rates of prices for food and non-food products reached 15.4 percent and 10.9 percent, respectively. The cost of paid services increased by 8.3 percent.
"The persistence of the acceleration in inflation is reflected in rising prices for a wide range of goods and services, as evidenced by the significant increase in core inflation in March 2022. Inflation expectations are not anchored and continue to show high volatility," the central bank said in a statement.
"At the same time, as the results of March 2022 showed, the increase in the rate is not a deterrent for lending in the face of increasing uncertainty and changes in the conditions for issuing loans," it said. "In the future, the banking sector will continue to adapt to the emerging economic conditions and changes due to potential mergers and acquisitions, as well as the restructuring of the behaviour of economic agents from consumer to savings."
The bank said that the main risks for inflation in the near term were associated with a significant fiscal impulse with positive economic dynamics, growth in domestic and external demand, rising world prices for food, raw materials and finished goods, high and unanchored inflation expectations, disruption of supply chains, imports of high inflation from countries – main trading partners.
Kazakhstan's economy expanded by 4.4 percent year-on-year in the first quarter of this year.
"When making future decisions on the base rate, the key role will be played by incoming statistical data and the results of the May-June 2022 forecast round," the central bank said. "There remains room for further tightening of monetary conditions given the trajectory of inflationary expectations, updated forecasts for inflation, aggregate demand and imports, as well as the risk of possible additional inflationary shocks."