Kazakhstan's oil production slightly exceeds OPEC+ target in January-May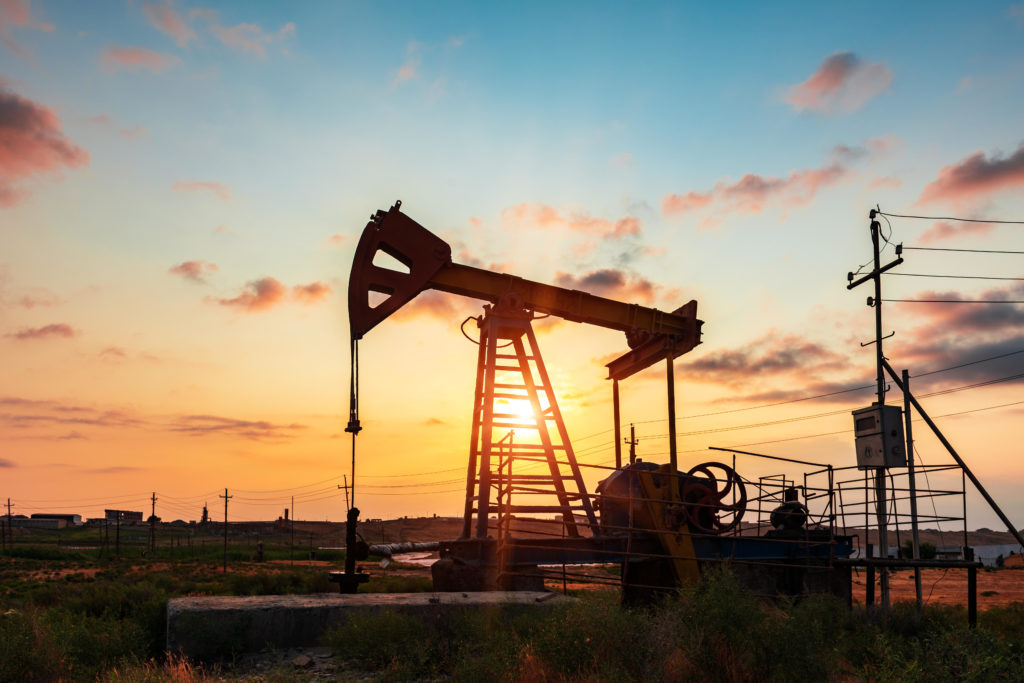 Oil pump (Alamy)
NUR-SULTAN
Kazakhstan produced 35.5 million tonnes of oil and gas condensate in the first five months of 2021, exceeding the target set under its OPEC+ deal by 0.7 percent, Nurlan Nogayev, the country's energy minister, said.
Oil production declined 7.8 percent year-on-year, a drop Nogayev said was caused by unscheduled repair work in May at the Karachaganak field, the most significant of which was technical work carried out on the gas re-injection compressor. Kazakhstan exported 28 million tonnes of oil in January-May.
As the COVID-19 pandemic disrupted production as well as demand for oil, OPEC+, a group of the Organisation of the Petroleum Exporting Countries (OPEC) and allied producers of which Kazakhstan is a member, cut output by a little more than 7 million bpd to support prices and reduce oversupply. Members of the group agreed to ease cuts gradually by 350,000 bpd in May, another 350,000 bpd in June and around 450,000 bpd in July.
Kazakhstan was scheduled to increase its oil output gradually from May under a fresh deal agreed in April at a ministerial meeting of the OPEC+. However, upcoming repair works at some of Kazakhstan's biggest oil fields means that production is expected to decline, compensating for the country slightly exceeding its OPEC+ target in the first few months of the year. Nogayev said in April that any slight deviation from OPEC+ commitments would be compensated for by the major repair works due in the summer.
In April, oil output was 1.483 million barrels per day (bpd), up from 1.475 million bpd in March and up from the energy ministry's forecast to produce 1.457 million bpd.
Maintenance work is expected to be conducted on a major Tengiz oil field in August-September, resulting in a 50 percent decline in oil production on the field. The overhaul will last for about a month and a half.
Nogayev said that oil production on Tengiz was 11.4 million tonnes in January-May.
The Tengiz field is operated by the Tengizchevroil, a consortium led by U.S. oil group Chevron. It also includes U.S. Exxon Mobil, Russia's LUKOIL and Kazakhstan's state energy firm KazMunayGaz.
Kazakhstan has two other major oil and gas condensate fields, Kashagan and Karachaganak. Oil output in Kashagan was 6.2 million tonnes in January to May, and 5 million tonnes in Karachaganak in the same period.
The Kashagan field is operated by an international consortium led by the North Caspian Operating Company. Other partners include Eni, Exxon Mobil, CNPC, Royal Dutch Shell, Total, Inpex and KazMunayGaz. The Karachaganak gas condensate field in northwest Kazakhstan is jointly operated by Eni and Shell. Other shareholders in the project are KazMunayGaz, Chevron and LUKOIL.
Kazakhstan is expected to produce 1.469 million bpd in June and 1.475 million bpd in July.
In 2021, Kazakhstan expects to produce 86 million tonnes of oil, including 25.3 million tonnes on Tengiz and 14.5 million tonnes on Kashagan. Oil exports are forecast at 67.5 million tonnes.