Kyrgyzstan's central bank keeps refinancing rate at 14% amid inflation, geopolitical risks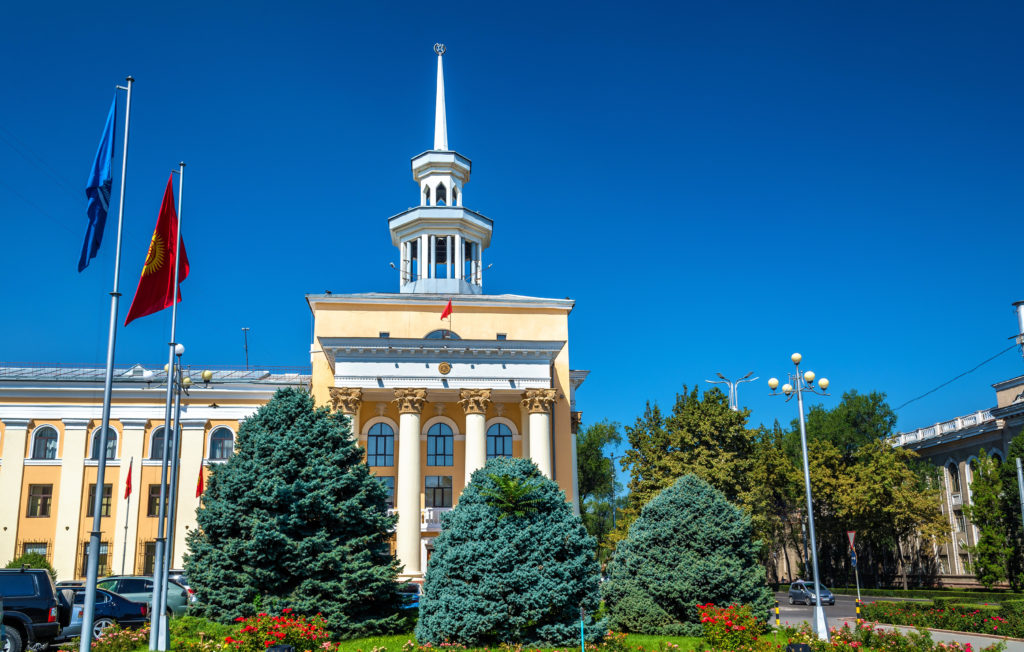 Kyrgyzstan's central bank (Alamy)
BISHKEK
Kyrgyzstan's central bank kept the key refinancing rate at 14 percent, amid accelerating inflation and geopolitical risks stemming from the Central Asian nation's close economic ties with Russia.
The bank cited fundamental factors due to the sanctions imposed on Russia. However, high inflation has been a persistent feature of the Kyrgyz economy for most of the past two years.
Russia is one of Kyrgyzstan's main trade partners and sanctions imposed by the West against Moscow would impact not only Russia, but the economies of its partners.
"This level of the key rate corresponds to the macroeconomic conditions of the country and reflects the policy of the National Bank regarding the existing risks in the economy," the central bank said in a statement.
"In the future, uncertainty in terms of both global and regional economic development has increased significantly and predetermines further economic processes in the Kyrgyz Republic, including inflation dynamics. In the current realities, maintaining macroeconomic and financial stability is a key factor," the bank said.
Annual inflation increased by 13.2 percent in March and reached 14.3 percent as of April 1. The central bank targets annual inflation in a range of 5-7 percent in 2022. Kyrgyzstan's economy expanded by 4.5 percent year-on-year in the first quarter of this year. The growth was associated, to a greater extent, with the recovery of economic sectors after the recession at the beginning of the last year. The highest rates were recorded in the sectors of industry, services and agriculture.
The som national currency reacted immediately to the Russian rouble's devaluation – it fell to 100 soms to one U.S. dollar, while the official rate was fixed at 89.1 to the dollar.
The bank said that the situation in the money and foreign exchange markets remained relatively stable.
"At the same time, certain volatility remains in these segments, as well as in the financial market as a whole. This is due, first of all, to the openness and small size of the economy of Kyrgyzstan, close ties with the countries that are the main trading partners," the bank said.
The International Monetary Fund projected the Central Asian country's gross domestic product to grow 0.9 percent in 2022 and 5.0 percent in 2023. Annual inflation is projected at 13.2 percent this year and 10.1 percent in 2023.