Kyrgyzstan's central bank raises refinancing rate to 14% amid inflation, geopolitical risks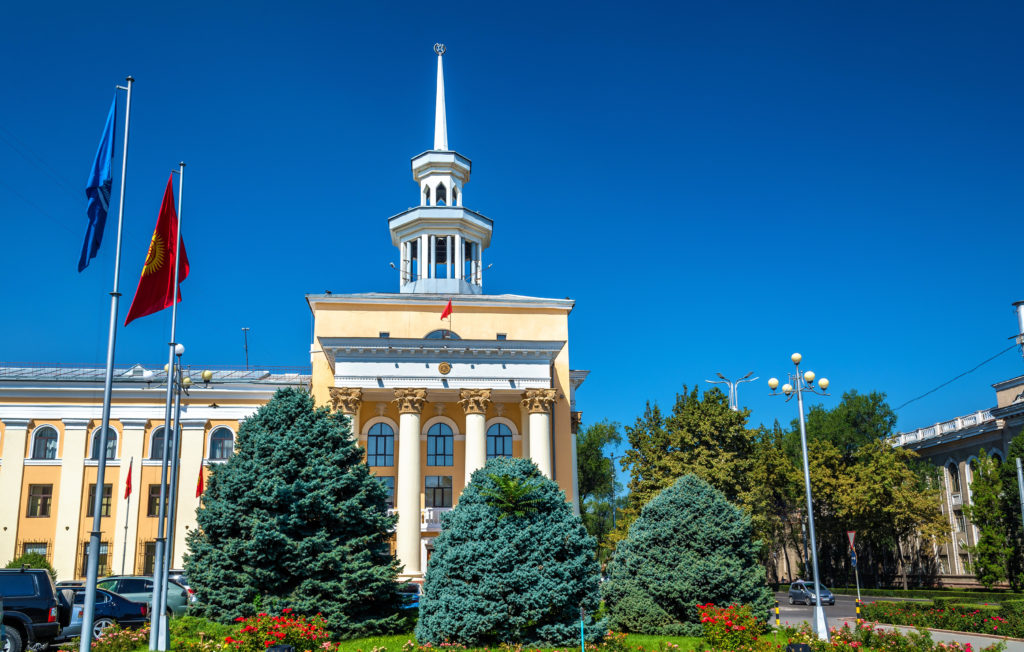 Kyrgyzstan's central bank (Alamy)
BISHKEK
Kyrgyzstan's central bank increased the key refinancing rate by 400 basis points to 14 percent from 10 percent, amid accelerating inflation and geopolitical risks stemming from the Central Asian nation's close economic ties with Russia.
The bank cited fundamental factors due to the sanctions imposed on Russia. However, high inflation has been a persistent feature of the Kyrgyz economy for most of the past two years.
Russia is one of Kyrgyzstan's main trade partners and sanctions imposed by the West against Moscow would impact not only Russia, but the economies of its partners.
"Considering the close economic ties of Kyrgyzstan with the main partner countries through mutual trade and money transfers, as well as the still growing uncertainty in the external environment, the pressure on the foreign exchange market of our country remains," the central bank said in a statement.
The som national currency reacted immediately to the Russian rouble's devaluation – it fell to 100 soms to one U.S. dollar, while the official rate was fixed at 89.1 to the dollar.
"This decision (on the rate) was made in order to minimise the negative effect of external shocks on the current inflation dynamics … In the event of any risks, the National Bank does not exclude the possibility of making additional adjustments to the ongoing monetary policy," it said.
The bank added that it maintained its presence in the country's foreign exchange market and had sufficient resources – the volume of the central bank's gold and foreign exchange reserves as of March 7 amounted to more than $2.7 billion (about six months of imports). 
The Central Asian country's economy bounced back last year and grew by 3.6 percent. The growth was mainly backed by the industrial sector and services as well as by the growing volume of remittances to the country. In January, the economy expanded by 1 percent year-on-year and by 2 percent in February.
Annual inflation in Kyrgyzstan reached 11 percent in February this year. Monthly inflation was 0.7 percent in February.
In January, the central bank said that an additional contribution to inflation this year was made by rising prices for fuels and lubricants.
According to the bank, under the current conditions, it decided to maintain the intended movement towards tightening monetary conditions and the decision to raise the rate was made in order to minimize the negative effect of external shocks on the current dynamics of inflation and inflation expectations.
The money market situation is influenced by a significant increase in the overall level of excess liquidity in the banking system, formed against the backdrop of growing uncertainty about the recovery of the global economy and ongoing geopolitical tensions, the central bank said.