Lukashenko defiant after new integration agreements skirt politics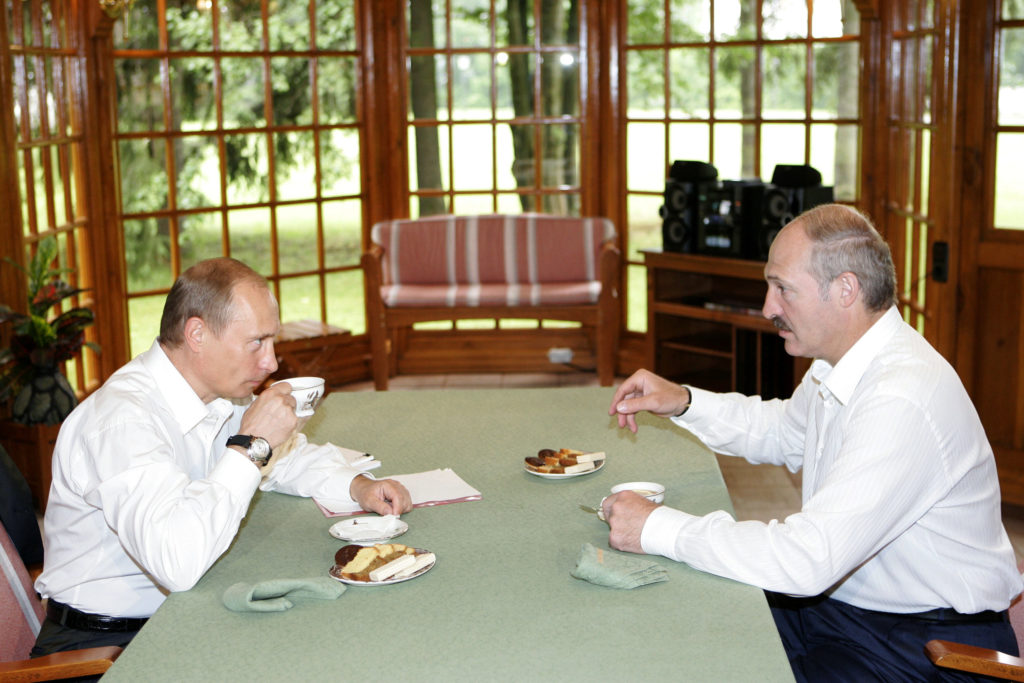 Alamy
Belarus, nudged closer to Russia by increasingly stringent Western sanctions, agreed a series of economic agreements with the Kremlin to press on with a long-running plan to integrate the two ex-Soviet states, but the two sides steered well clear of any moves towards a political merger.
And buttressed by the new accords – as well as $630 million in much-needed credits – Belarusian President Alexander Lukashenko defiantly vowed not to speak to Western countries as long as those sanctions remained in place.
The new agreements – 28 in all – were known in advance but clinched at talks last week in Moscow between Lukashenko and Kremlin leader Vladimir Putin. It was their sixth meeting in less than a year – as Lukashenko finds Moscow one of the few doors open to him against the background of a drive to suppress all opposition to his 27-year-old rule, jailing rivals and crushing all public protest.
"We must first create an economic base, an economic foundation, in order to move forward, including on the political track," Putin told reporters after their talks.
Politics were decidedly absent from the accords – which focused on alignment of tax policies, labour law and a common energy market to keep Belarus supplied.
But it was clear that Putin would stand behind the Belarusian leader despite periodic firestorms in the West over Minsk's approach to human rights. The situation in Belarus, he said, had "notably stabilised" after mass demonstrations in Minsk and other cities a year ago – and he criticised Western countries for refusing to engage the elected Lukashenko while trying to find a way to deal with the resurgent Taliban in Afghanistan.
Neither side provided any details of closer military cooperation. Lukashenko said if the two sides needed further "military, political or economic integration, we will do this immediately".
War games, declarations
But the talks coincided with the start of war games dubbed Zapad (West) 2021 on Belarus's western border, which the participation of up to 200,000 troops as well as hundreds of planes, armoured vehicles and ships, according to Russian sources. The four-yearly games generally simulate a confrontation with NATO states.
Lukashenko was more forthcoming about the prospects of military cooperation as the games proceeded, saying "a great deal of attention" had been focused on the issue in his talks with Putin, up to 3 ½ hours of their eight hours of talks. The state-run BelTA news agency said military purchases could total $1 billion.
Lukashenko said Belarus wanted Russia to provide advanced S-400 anti-missiles to protect both the country's western flank – where NATO members Latvia, Lithuania and Poland lie – as well as to the south, pointing to Ukraine and its drive for integration with the West. Aircraft and helicopters would also be part of the developing deal, he said.
And he was adamant he would give no ground to Western nations and the latest sanctions imposed in June aimed at hampering Belarus's export potential.
"You want to live with security in mind – you are welcome to come. We can work out a place to discuss these issues," he said. "But as long as these brainless sanctions remain in place and there will be no end to the humiliation of our patriotic people, no one will talk to them. We will not be forced to our knees."
Hitting Belarusian exports
The latest round of sanctions targeted Belarusian exports of potash – a key element in fertilisers and an economic lifeline to the ex-Soviet state. They were imposed in response to the diversion to Minsk of a scheduled flight and the arrest of a dissident journalist on board.
Brutal police action has halted the mass street protests by crowds denouncing what activists say was mass electoral fraud in Lukashenko winning re-election last year to a sixth term in office. More than 30,000 people have been detained – most for short periods.
Many rivals and potential rivals have been jailed – including two activists sentenced last week to 10 and 11-year jail terms.
Western countries have also criticised Lukashenko for allowing large numbers of illegal migrants — mostly from south Asia — to cross its border into neighbouring EU states. Poland has declared an emergency on its border with Belarus.
Putin has shored up Lukashenko in the past year and pressed the Belarusian leader to move forward with the "union state" project first launched in the 1990s.
But he has shied away from proposals for complete integration of the two countries which could well mean Belarus being purely and simply incorporated into Russia – and repeatedly refers to the country's "sovereignty" in his public pronouncements.
Former Ukrainian Foreign Minister Volodymyr Ohryzko said Lukashenko was – once again – playing for time with Russia,
"No one should think that he wants to alter his status to become the leader of a Western district of Russia," Ohryzko told Ukraine's Radio NV. " That is not his way psychologically. I believe that nothing concrete, in particular, will come from these signing ceremonies. There will be more meetings, more statements about "moving forward." In short, Lukashenko's usual tactic."