Lukashenko resorts to history to underscore Belarusian identity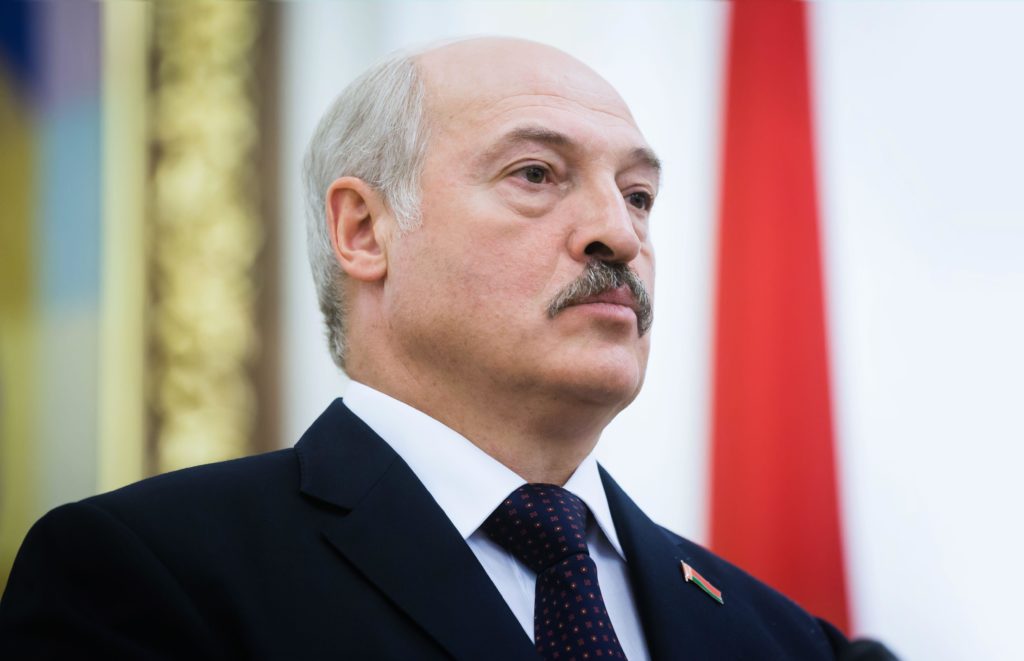 Alamy
For a leader who, a few days earlier, had signed 28 agreements focusing on integrating his country's economy with Russia, President Alexander Lukashenko exuded boundless enthusiasm in marking Belarus's inaugural "Day of National Unity" intended to instil a sense of national identity in his compatriots.
The holiday's basis was not without controversy.
It marked the anniversary of the Soviet Red Army's 1939 invasion of eastern Poland – under the terms of the Nazi-Soviet pact – to reclaim areas ceded by the nascent Soviet state to Warsaw after World War One. At the same time, Hitler's armies had already moved into Poland from the west.
But the ceremonies provided yet another occasion for Lukashenko to navigate between alignment with Russia and his own country's interests by stressing the "sovereignty" of Belarus.
Under pressure from increasingly stringent Western sanctions over the crushing of mass protests and jailing of rivals, Lukashenko has turned to Kremlin leader Vladimir Putin for a modicum of support – they have met six times in less than a year. And that has meant agreeing to move forward on the "union state" merger of the neighbours at Putin's urging – at least in economic terms.
Soldiers gathered by war memorials, families laid flowers at monuments and strolled with balloons.
For Lukashenko, there was nothing contrived about the commemoration — he told a vast sports arena of supporters that historical memory underpinned the nation. The opposition website Nexta showed footage of a long line of buses bringing them into the capital.
Unity from wartime events
"There is nothing surprising that on 17th September 1939, residents of western Belarus greeted the Red Army as a liberator. With tears in their eyes and with flowers," Lukashenko, standing in front of a huge map of a much smaller Belarus in its 1921 borders, told the gathering dubbed "Symbol of Unity".
"Reunification in 1939 gave Belarus a powerful impulse to develop its economy, science and culture. But the main thing is that Belarusians joined together in the fight against those calling for a 'greater Poland' and in the fight against Hitler's occupiers…The Belarusian nation was formed amid unthinkable trials."
Lukashenko raised some eyebrows, and drew a round of applause from the hall, when he even suggested that two cities – the Lithuanian capital Vilnius and Bialystok in Poland – were by rights Belarusian territory, a reference to mediaeval times, when the area was controlled by Polish or Lithuanian rulers.
"We don't talk about this," he said. "But we will show them this truth as well. So don't start making any demands of us."
Poland denounced the commemoration.
"Founding Belarusian political history on the legacy of the Hitler–Stalin pact is utterly incomprehensible," the Polish Foreign Ministry said.
At last year's large rallies in Minsk and other cities, protesters accused Lukashenko of mass vote-rigging in his landslide win for a sixth term in office. He came to power in 1994 on an anti-corruption platform amid severe hardships in the aftermath of the Soviet collapse, did away with the post-Soviet flag, dissolved parliament and ran roughshod over the constitution.
But unlike neighbouring Ukraine and other ex-Soviet states, Belarusians did not clamour en masse for independence – for some time many were content to be closely identified with Russia.  Last year's demonstrations had many Belarusians calling for change and beginning to speak the largely disused Belarusian language.
Protests crushed
But brutal police tactics and mass detentions –more than 30,000, most for short periods – snuffed out the protest movement and forced opponents to leave the country, many for Poland and Lithuania. Remaining rivals were systematically imprisoned – a man seen as the most likely politician to take his place was jailed for 14 years in July and a prominent woman activist for 11 years last month.
The woman who lost to Lukashenko in last year's election and calls herself the legitimate president of Belarus, Svetlana Tikhanovskaya, fled to Lithuania. She told journalists in Paris last week: "Democratic countries have to be firm and principled. "Belarusians need new energy and fuel to go forward. We do not have the right to lose momentum."
Western anger at Lukashenko's human rights record hit a new peak in May when the president ordered the diversion to Minsk of a scheduled flight and had a dissident journalist on board arrested. The European Union adopted tough measures aimed at hitting Belarus's export potential – mainly potash, a key element in fertiliser.
Belarusian independent analyst Philipp Bikanov told Deutsche Welle that he saw little unity in the country over the commemoration and holiday. Most Belarusians, he said, were unaware of the significance of the date.
"The political crisis has split the country into irreconcilable camps on the basis of values – those who back the authorities and those who want change," he said.
"Right from the beginning, the protesters issued proposals for talks and dialogue, but the authorities wanted no compromise. To achieve this unity among the people there has to be a desire for talks to be held. And compromises sought to satisfy all."