Nare Gevorgyan: from photoshopping family pictures to creating the world's first smart insole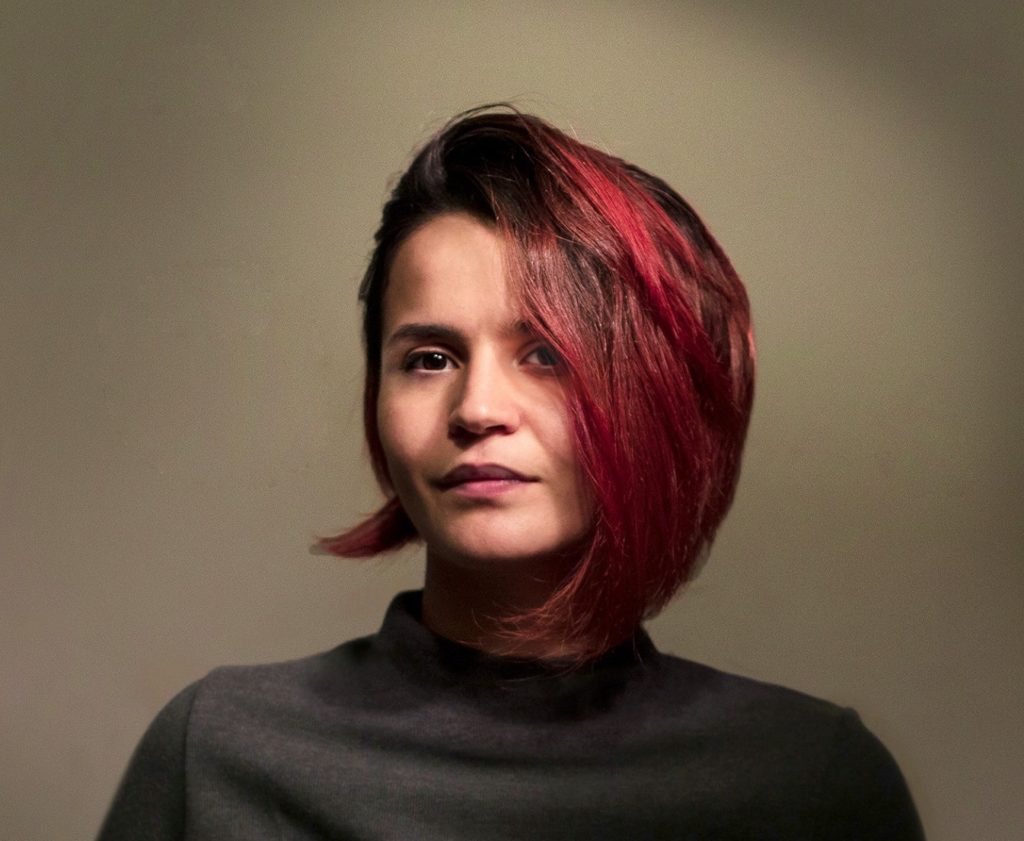 https://medium.com/shes-building-a-robot/nare-gevorgyan-armenia-6fc7c11efc2b
Age: 28
Origin: Yerevan, Armenia
Based in: Los Angeles, U.S. & Yerevan, Armenia
Education: Yerevan State Academy of Fine Arts
Occupation: Co-founder & CDO of Embry Tech
Nare was first introduced to the magic of technology at 12 years old when she photoshopped her family's heads onto renaissance paintings. Fascinated by the physics, ergonomics, colour schemes, and psychology of product design she decided to devote her bachelor's degree to the subject. During her time at university, she proposed many products that could have an impact on people's everyday life, but she knew that she was lacking an engineer to transform her ideas into a reality. Luckily for Nare, she quickly met her future husband, Sargis Karapetyan, who also happened to be an engineer. Sargis managed to convert more than 20 of Nare's ideas into reality.
By the time she was 23, she had a bachelor's degree, a driver's licence, married an engineer, became a mother, and also co-founded two companies. Nare was back to work only one week after she gave birth to her daughter and brought her along in her baby sling to workshops, teaching sessions, and meetings. Nare recalls that other women were surprised when she brought along her daughter to events and told her they thought it would be impossible to have a family and work in tech but now that they saw Nare do it they would have to rethink their life decisions.
In 2018, Nare, along with her husband and Liana Avetian, a nutritionist with 15 years plus experience, co-founded Embry Tech. Their product is the world's first smart insole which answers one simple question: "Is it possible to create wearable technology to know when your weight crawls up on you?".
Before they launched their product, Nare and her team interviewed potential users to try and figure out the reasons for weight gain, and people's attitude towards daily weighing. They also interviewed people in health cafés, trainers and nutritionists at gyms and health centres. Nare commented: "Our interviews and research proved that there is a problem with weight loss maintenance and that people benefit from daily weighing, yet forget or subconsciously avoid daily weighing."
The smart insole created by Embry Tech measures body weight fluctuations on the go and also analyses daily activities and behavioural patterns, to help people take control of their health. The idea of the product came to Nare at a party, where women were weighing themselves, there was a woman at the party who got very upset that she had gained 12 pounds and hadn't noticed. This is where Nare thought there was a gap for a smart solution to help with weight management and keep in the desired weight range.
Embry received an EU-SMEDA Innovation Matching Grant (IMG), funded by the European Union under its EU4Business initiative. Embry Tech raised a $500K pre-seed round in grants and investments from SmartGateVC, HiveVentures, AICA, EU, and angel investors. Embry won first place in the lightning rounds and $25,000 at the World Congress on IT (WCIT), which took place in Yerevan in 2019. Embry also represented Armenia in 2019 at the Viva Tech expo in Paris and in 2020 Embry and Nare were featured in Forbes as part of their article on Armenia's Top Tech Companies.
2020 was a difficult year for Nare and Embry Tech as it was the year that they were planning to launch their innovative insole, however, due to the pandemic and the war over Nagorno-Karabakh, many demos and opportunities were cancelled, which led to financial problems. Despite 2020 being a very difficult year for Armenia, Nare believes the tech industry in the country contributes greatly to the resilience of the economy. Thankfully, Embry continued to receive funds from its existing investors in order to stay afloat. They launched their smart insole product in the U.S. in the first quarter of 2021.
Nare is passionate about women in tech and believes they are essential to the industry as they bring a complementary strength and point of view. Fifty percent of the founding team of Embry and 47% of its employees are women. The overall tech community in Armenia is 30% female and 50-60% of applicants to university IT departments are female. In order to encourage more girls to get into tech, Nare became a Community Growth Partner for the organisation UXEVN, which is dedicated to educating girls about UX (user experience). Nare also helps mentor other Armenian start-up companies to improve their user experience.
Quote: "Nothing can stop you but you. Convert your challenges into your sources of motivation."