OPINION-Human rights and civil liberties in Kazakhstan: A matter of efficiency? – THE FOREIGN POLICY CENTRE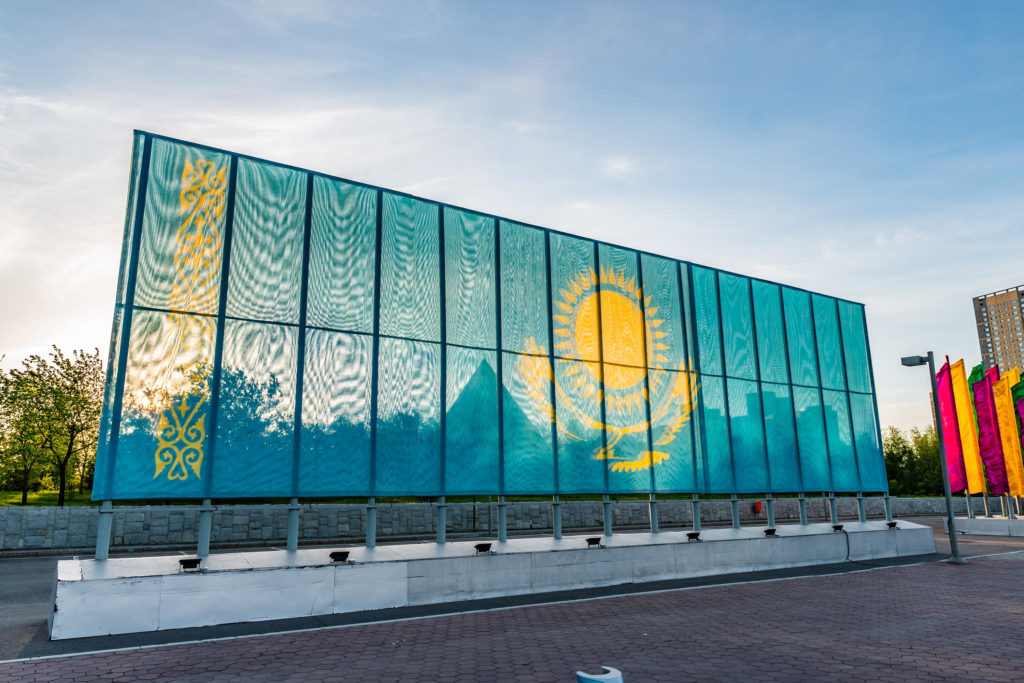 Alamy
The Tribune strives to adopt a neutral position in its news coverage at all times. In our opinion pages, we encourage external contributors to express their views. These views are the authors'; they do not necessarily reflect the views of the Tribune.
On June 10th 2021, Kazakhstan's President Kassym-Jomart Tokayev signed a decree to improve the country's human rights record. He emphasised the rights of citizens with disabilities and victims of human trafficking as priority areas, in addition to ensuring the right to freedom of association, expression, and 'public order'. The decree comes on the heels of two years of heightened dissent and protests in Kazakhstan, so what are the prospects for reform in the realm of civil liberties?
Prospects for top-down reform in Kazakhstan
There are several possible ways to interpret the regime's stated dedication to improving civil liberties and human rights. On the one hand, Tokayev has overseen several significant reforms, including the abolishment of the death penalty in 2019 and introducing direct election of mayors of rural districts and small towns. While the issue areas Tokayev mentioned specifically in his June 10th decree may not invite a sweeping overhaul of Kazakhstan's political system, targeted policy changes could nonetheless have a consequential impact on many people's lives.
On the other hand, it is difficult not to see the June 10th decree in the same light as Tokayev's post-inaugural embrace of the 'listening state'. The 'listening state' was meant to foster open dialogue and collaboration between the state and society. In pursuit of building a 'listening state,' there was talk of allowing online petitions in addition to e-government portals where citizens could lodge complaints about the civil administration or public services. The 'listening state' has been criticised as reactive micromanagement that responds to those who can make the most noise online and is more hot air than a coherent reform to superpresidentialism.
More likely, it seems that the decree will involve tiny tweaks to the Criminal Code, as with reforms to regulations on peaceful assembly passed in June 2020. The new law only marginally relaxed constraints while preserving the state's ability to restrict Kazakhstanis' freedom of assembly. Under the new law, organisers still need to submit an advance notification to local authorities, who have the final say in whether a gathering is permitted. The location for gatherings is still at the discretion of local authorities as well. Mass detention of protesters who gathered on June 6th 2020 to criticise the new law showed this 'reform' to be more cosmetic than meaningful.
While there could be meaningful reform in spheres the regime sees as 'social' (and therefore less threatening), such as improving education and accessibility for people with disabilities or opening up space for women in the workforce, it seems likely that efforts to ensure Kazakhstanis' civil liberties will involve superficial tinkering of existing restrictions. Any tinkering will be done in the name of 'increasing efficiency of interaction with non-governmental organisations'.
What does this efficiency look like for the defence of human rights like freedom of association and assembly? What are the implications for those working in the human rights sphere? The regime's appreciation of efficiency can be mapped on two dimensions: first, a robust civil society can help the Government efficiently distribute public goods, a neoliberal maxim that asks discontented citizens to trade direct action with social services; second, that the landscape of civil society should be made efficient and smooth through NGO registration laws that make associational life legible to the state.
Civil society as a tool of efficient governance
The death of five young girls on February 4th 2019 in Astana resonated sharply across Kazakhstan, inspiring a series of escalating 'mothers' protests' across the country. There was a split among the discontented, with some continuing to protest at different government offices and others opting to collaborate with local officials for support in offering social services.
Initially, the crowds demanded the resignation of authorities responsible for the fire, their demands grew more sophisticated, specifically on benefits and proper housing. They articulated frustration with the uneven distribution of Kazakhstan's oil wealth, criticising the fact that average citizens suffer while elites build glitzy buildings and feel the benefits of Kazakhstan's international status.
As the mothers' demands changed, they also tried targeting a range of government bodies at various administrative levels: they gathered at Akimat offices, at the Ak Orda, at the Ministry of Labour, at Nur-Otan party building. On some occasions, government officials came to diffuse the crowd by meeting with women one-on-one; on others, police dragged women to the ground or detained them.
In February 2020, then-president Nursultan Nazarbayev asked the Government to resign for its failure to improve standards of living and announced a multi-trillion tenge basket of support for social welfare programmes, much of which was targeted directly at families with many children. But when Tokayev took office, he shifted the tone significantly, speaking out in favour of rolling back social services to avoid people growing dependent on government handouts.
The 'listening state' had stopped listening to these mothers, whose demands morphed from the material to meta-political over time. At a demonstration at the Astana Akimat on February 6th, one woman grabbed attention with an impromptu speech where she demanded, "No one should be persecuted based on some political or social categories, no one should be persecuted for giving everyone freedom. There should not be any censorship, and tomorrow all of this should be on TV so that all this can be seen and heard."
While some mothers continued to show up to unsanctioned protests, with criticism of both the situation with social services and citizens' freedom of speech, others refrained from explicit criticism of authorities and the ruling party, instead of collaborating with the Government to achieve their goals.
One such example is the women who registered a public foundation called Strong Mothers Nur-Sultan in March 2020. The founders distanced themselves from the mothers' protests: "But we were with those aggressive mothers, but those who asked the state for fair benefits, benefits, housing," Raigul Serikbaeva, the Director of Strong Mothers, told a Tengrinews.kz reporter in May 2021. Strong Mothers Nur-Sultan provides affordable daycare, 5,000 tenge a month (about 11 USD) for families with at least four children, and 10,000 for everyone else; the Government pays the salaries of the teachers, and Strong Mothers is just responsible for the rent. In addition to offering daycare services, teachers offer classes in world languages and school subjects for children and consultative support and computer classes for mothers, who do not know how to submit requests for reduced-price housing through the government portal.
Strong Mothers Nur-Sultan fills an immediate need for many women in Kazakhstan's capital city; they do so through financial support from the Government, with close support from local bureaucrats and up-and-coming party functionaries. The women behind Strong Mothers Nur-Sultan clarified their understanding of the role that civil society should play in Kazakhstan in an Instagram post on March 5th 2021: "In our country, NGO activists are proposing special projects for the social protection of women, improving their living standards, a golden bridge between the local government and the population!"
This is one vision of efficiency implied in Tokayev's decree, one in which active, dedicated citizens fill gaps in the provision of public services without criticising the regime for the fact that gaps exist in the first place. In and of itself, citizens' active engagement in their communities is a worthy goal; many of the people working tirelessly in this sphere are making incredible contributions to the neediest in their communities. However, it presents unreasonable constraints on associational life to subsume citizens' rights to direct action and advocacy – which, admittedly, can be messy and bring about uncomfortable public conversations about the nature of government power – under a notion of civil society as service provision.
Efficient civil society through NGO registration process
Kazakhstan has a robust legal framework controlling associational life, and it is illegal to organise a public association without registration. Despite these laws, not all groups active in civil society are registered. Some groups eschew the process altogether, opting to organise more informally; this is a way to avoid restriction and surveillance from the state, but also makes groups vulnerable to repression. Other groups want to register, but are denied the opportunity or stripped of their registration. Authorities often explain this in procedural terms, pointing to incomplete or improperly submitted paperwork, but this framing is often just a thinly veiled attempt to block potentially threatening activity. The case of Feminita, an intersectional feminist initiative founded in December 2017 by Zhanar Sekerbayeva and Gulzada Serzhan, offers an example of how authorities in Kazakhstan attempt to use the registration process to tame public associations.
Feminita's team first submitted the required paperwork to the Ministry of Justice in December 2017; after being denied for supposed inconsistencies in their charter, Sekerbayeva and Serzhan resubmitted the documents in February 2018. Their request was again denied, with authorities vaguely citing Feminita's failure to fix the errors in the first submission. The two activists applied for registration a third time on December 20th 2018; on January 3rd 2019, the Ministry of Justice sent the standard denial, citing some violations in the charter paperwork.
Sekerbayeva and Serzhan filed a lawsuit against the Almaty branch of the Ministry of Justice. Medeu District Court judge Timur Zhumamuratov ruled that Feminita's goals posed a threat to society, arguing that the charter 'does not aim to strengthen moral and spiritual values, spiritual culture, prestige and the role of the family in society.' Additionally, Feminita's charter supposedly calls for making changes in the political sphere, which Zhumamuratov argued is unacceptable for a public fund. They deduced that officials were bothered by one paragraph in the charter, which indicates that Feminita would 'provid[e] support and development of the potential of communities of women with disabilities, LGBTQ+ communities, sex workers in Kazakhstan in order to protect their rights and legitimate interests.'
After appealing the Medeu District Court's decision in September 2019, Feminita tried another angle to receive registration. In October 2019 a group of United Nations special rapporteurs sent an application for registration to the Ministry of Justice on Feminita's behalf. Yet again, registration was denied, but the Minister of Justice Marat Beketayev asked Yevgeny Zhovtis – a well-respected human rights defender and the Director of the Kazakhstan International Bureau for Human Rights and Rule of Law – to serve as a mediator in negotiations between Feminita and the Ministry of Justice. On July 2nd 2020, after an online meeting between Feminita, Zhovtis, and the Vice Minister of Justice, representatives of the Ministry made a surprising announcement. They claimed that 'amendments' to Feminita's charter were approved and the organisation would be granted registration. This announcement was denied by Sekerbayeva, who said that Feminita did not agree with the Ministry of Justice's proposed amendments. Sekerbayeva told local media, "We are outraged that our registration is being forced like this because the time of some kind of reporting is approaching," referencing the looming submission of a national report on the implementation of the International Covenant on Civil and Political Rights.
With its international reputation on the line, authorities rushed to solve the stalemate in Feminita's registration as a public foundation. The solution was 'efficient' insofar as it was streamlined; the Ministry of Justice did away with the troublesome clauses in Feminita's charter without the group's approval. This is the vision of 'efficiency' in relations between state and society: one that does not disrupt the state's vision of social order, and one that can be toted out for approval from international bodies.
These two examples demonstrate that efficiency in state-society relations does not imply a vibrant, pluralistic civil society. Just as the OSCE described Kazakhstan's January 2021 parliamentary election as 'efficiently run' while also criticising the lack of competition and severe curbs on the freedom of assembly and expression, the instances of authorities' silencing of demonstrators demanding better social provisions for families and their attempt to coerce Feminita to register on their terms demonstrate that efficiency is not a sufficient standalone value.
(In)efficiencies in securing human rights and civil liberties in Kazakhstan?
Tokayev's mention of increasing the efficiency of interaction with NGOs in the broader pursuit of improving Kazakhstan's human rights record implies that there are inefficiencies. Probably he has in mind inefficiencies in the neoliberal sense, that NGOs could do the work of bulky bureaucracy more cheaply and effectively. But the bundle of rights that Tokayev has deemed a priority present a conceptual gap that is more consequential for Kazakhstan's potential to improve its human rights record.
Tokayev emphasised citizens' right to 'public order' as well as civil liberties like the freedom of expression, assembly, and association. Putting the right to public order – which is defined at the whim of authorities – on the same level as freedom of expression and assembly creates a possibility to justify restrictions on protest and associational life for the sake of preserving order. Setting up a false dichotomy between these categories of rights plays into the narrative of stability and public order that has functioned as the cornerstone of the regime's claim on power for decades.
This equivalence between the right to public order and free speech is enshrined in Kazakhstan's legal code: Kazakhstan's constitution guarantees the right to free assembly and expression, but myriad rules in the Criminal Code restrict these rights in the name of law and order. It is possible to interpret these inconsistencies between the Constitution and Criminal Code as an inefficiency that should be promptly addressed; further reform is needed to reduce the constraints on associational life in Kazakhstan, above and beyond the tiny steps taken in the law on public gatherings passed in June 2020. But these inconsistencies in and of themselves are not necessarily a normative concern, insofar as they drive different theories of change, reform, and improvement among political actors in Kazakhstan.
Some believe in incremental reform that is achieved through educating authorities and collaborating with government bodies. This involves close monitoring of abuses and going through proper legal channels to redress them; it involves going through the hoops required to register a political party, to try and run a campaign and to take a seat at the table. Others prefer more expansive changes – the overhaul of Kazakhstan's system of government from a superpresidential system to a parliamentary one, for example – to gradual reform. They opt for direct action and street protests over government working groups and committees, pointing to their constitutionally protected right to peaceful assembly to justify skirting the required procedure for sanctioned protests. This ideological and tactical pluralism may not be 'efficient,' but securing the rights of all to participate in politics is central to improving Kazakhstan's human rights record.
Colleen Wood is a PhD candidate at Columbia University. Her research is supported by the National Science Foundation, and her writing has been published in Foreign Policy, the Washington Post, and The Diplomat.