Proposed Belarus constitutional changes designed to strengthen Lukashenko's grip on power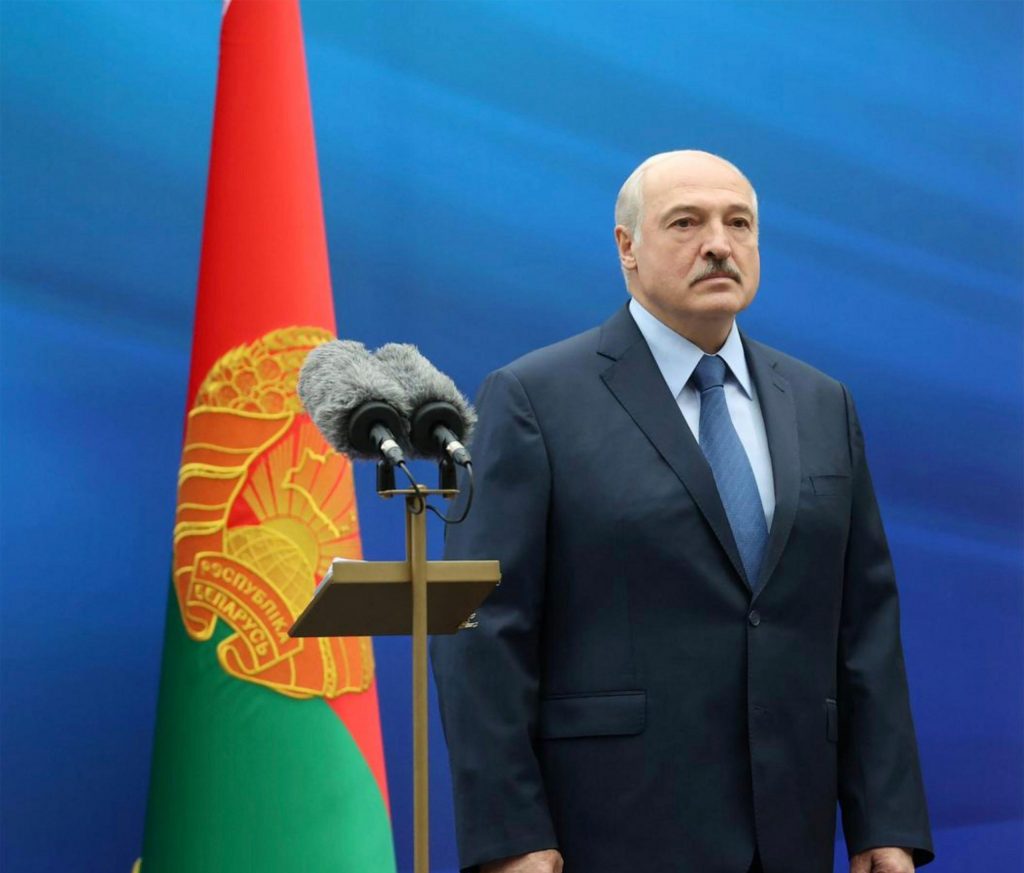 Alamy
Belarus unveiled a proposed overhaul to its constitution, a revision which appears designed to strengthen veteran President Alexander Lukashenko's grip on power, enable him to pull strings after he leaves office in addition to pleasing Russia, the embattled leader's main remaining ally.
The amendments were published on the presidential website and by the state BelTA news agency, which also reported that public figures and educational institutions were discussing its provisions in the run-up to what Lukashenko says will be a nationwide referendum in February to approve it.
The project was launched in the aftermath of last year's unprecedented mass protests which clearly jolted Lukashenko after his disputed re-election to a sixth term and the widespread, and often brutal, use of security forces and the courts to crush dissent.
At the heart of the document is the reinvention of the All-Belarus People's assembly – currently an ill-defined body that rarely meets — into a key institution packed with legislative and policy-making powers. The assembly would operate alongside the current rubber-stamp parliament but clearly dwarf it in terms of importance and authority.
The amendments reinstate presidential terms previously abolished during Lukashenko's tenure – they will now allow a president only two five-year terms in office. But those limits will only take effect once a "newly elected president" assumes office, meaning Lukashenko will be able to run for two more terms – starting with the next scheduled election in 2025. He could remain in office until age 81.
Upgraded assembly with powers
The upgraded People's Assembly would hold wide-ranging powers to approve foreign, security, and economic policy. It would also be able to propose changes to the constitution, draft laws, and select members of the country's Central Election Commission and senior judges.
As a sitting president, Lukashenko would automatically become a member of the assembly. And analyst Artyom Shraibman said that Lukashenko would almost certainly want to make full use of the new institution to wield more power now and later.
"This means that a new focus of power is created…the draft of the new constitution calls for the People's Assembly to have the jurisdiction to rescind decisions by other bodies, to impeach the president and appoint the election commission and judges of the Supreme and Constitutional Court," Shraibman told broadcaster Deutsche Welle.
"This is an attempt to hold in check the country's future president, while the current president will still retain serious powers. When Lukashenko decides to leave office, this will become a time bomb for the country's power structures."
Lukashenko was clearly rattled by weeks of demonstrations staged by opponents accusing him of rigging his August 2020 re-election. The protests were snuffed out by a systematic crackdown by security forces loyal to the president. The Vyasna human rights group lists more than 900 "political prisoners" still being held and more than 30,000 were detained for short periods after taking part in demonstrations – an effective deterrent for anyone still considering protests.
Earlier this year, when Belarusian and Russian authorities said they had thwarted a coup attempt against Lukashenko, the president altered governing structures to place authority in Belarus's Security Council – where he and his son play key roles — if the president were unable to run the country.
The new constitutional amendments also prohibit anyone who temporarily left the country in the last 20 years from becoming president, a change that appears to be aimed directly at opposition members, many of whom were forced into exile to avoid prosecution and jail.
The country's shattered opposition saw the constitutional moves as a bald ploy to entrench himself in power.
Svetlana Tikhanovskaya, who lost the 2020 election to Lukashenko and now calls herself the legitimately elected president, said the amendments offered Belarusians the choice "between Lukashenko and Lukashenko".
"It's a lie no one will believe in," Tikhanovskaya, whose husband was sentenced this month to 18 years in jail, said on Telegram from her exile base in neighbouring Lithuania. "Choosing between Lukashenko and Lukashenko is impossible. And we won't choose him, like we didn't choose him last year."
She said Lukashenko was trying to secure immunity from criminal prosecution and urged Belarusians to "cross all the proposed options off the ballot" in the February referendum.
References to Belarusian "neutrality" removed
The amendments also eliminate earlier references of Belarus's striving to retain "neutrality" in its foreign policy – a change certain to appeal to Kremlin leader Vladimir Putin and others in Moscow.
Lukashenko has moved closer to Putin since last year's upheaval in the country and has met him more than half a dozen times this year. He has secured Kremlin assurances of financial – and possibly military –help if needed and said earlier this month his country would be ready to host Russian nuclear weapons if NATO deploys U.S. atomic weaponry in eastern Europe.
But while offering support to the "union state" he has promoted with Russia since the mid-1990s, he has also been careful to stress the "sovereignty" of his country of 9 million to avoid any notion of it being swallowed up by its vast eastern neighbour.
Belarus has been subject to escalating sanctions since last year following Lukashenko's post-election crackdown, round up of dissidents and the diversion to Minsk last May of a scheduled aircraft and the arrest of a dissident journalist who was on board.
Moscow has generally backed Lukashenko through his confrontations with the West, including a crisis last month, when the Belarusian president was accused of enticing Middle East migrants to the country and channelling them to the fortified border where they engaged in running battles with border guards from EU member Poland trying to stop them from crossing.
Pavel Matsukevich, a former Belarusian diplomat and now an analyst at the independent think tank Centre for New Ideas, said the constitution's provisions would do little to boost regional security.
"They create uncertainty especially against the background of declarations that Belarus is ready to deploy nuclear arms on its territory," Matsukevich told Deutsche Welle. "How realistic these declarations might be is a question open to a lengthy discussion. But the new constitution allows the opportunity for such weaponry to appear in the country, at least in theory."