Renata Akhmad: Kazakhstan's health entrepreneur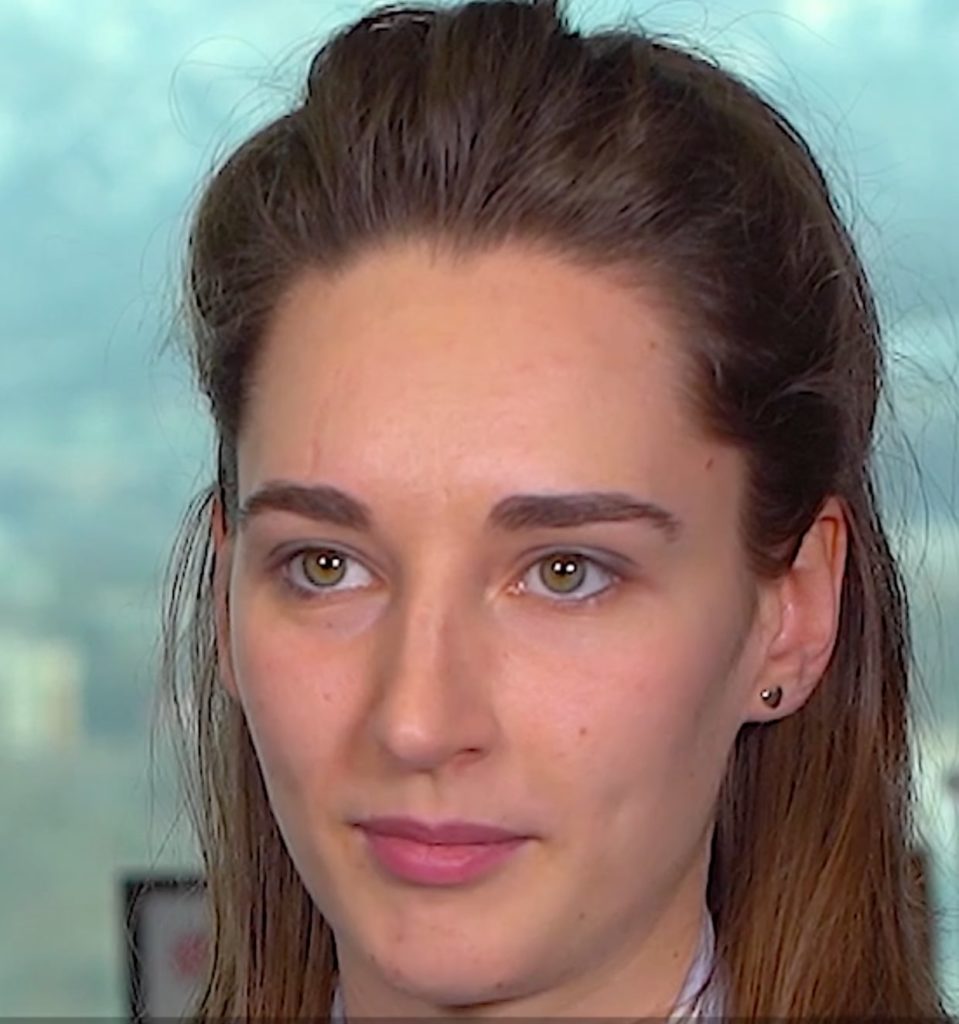 https://www.worldbank.org/en/news/video/2021/03/11/women-of-central-asia-leading-in-inclusive-innovation
Origin: Kazakhstan
Based in: Almaty, Kazakhstan
Education: University of Maribor, Slovenia
Occupation: Senior software engineer at IMedHub
Renata Akhmad is a senior software engineer who leads a group of developers on the IMedHub project which helps diagnose lung disease remotely.
Renata decided to become an engineer at the age of sixteen. After graduating from college in Almaty, she continued her studies in Slovenia, Portugal, and Italy. Renata recalls that in college "there were 30 of us in a group and only two students were girls," and while at university in Slovenia, out of the 100 people in her engineering class, she was the only girl. In Kazakhstan, less than a third of students majoring in IT are girls. Renata believes that girls need to be inspired by other women like them so they will choose to study science-based subjects. She is confident that the situation is gradually improving as more women are beginning to choose engineering jobs.
When asked what the most important reform for men and women would be in order for them to have equal opportunities in the workplace, Renata responded that equality at the workplace can be solved by more equality in the domestic sphere. She wants men and women to have an equal share in bringing up their children and thinks men should be encouraged to go on paternal leave. She also states that affordable childcare for all families, regardless of income, is essential in order for women to spend more time on their careers and therefore achieve equality with men in the workplace.
Renata began the IMedHub project in 2017 by contacting hospitals to collect mammograms and chest x-rays with the aim of developing a programme for processing medical images. IMedHub uses a PACS server, worth 30 million tenge, which allows the storage and archiving of digital radiological images. By July 2020, doctors could compare four million CT scans and use AI. The electronic database of x-rays and scans also removes the need for film and paper images, which fade after two to three years.
When the COVID-19 pandemic began, IMedHub was able to diagnose the disease remotely, therefore relieving the workload of doctors and nurses. IMedHub can not only diagnose COVID-19, but can also provide a prognosis of the severity of the course of the disease, on the basis of which hospitals can plan therapy methods, the need for placement in intensive care or discharge.
By November 2020, seven hospitals in Almaty and Nur-Sultan used IMedHub. However, Renata said that there were many problems faced by her team including "the lack of modern digital medical equipment in hospitals, integration with disease diagnosis systems, as well as a regulatory framework for the introduction of artificial intelligence technologies in diagnostic and treatment protocols."
For Renata, it is important for her to engage in projects which benefit society and are useful for humanity. In 2021, IMedHub was one of the winners of the inclusive innovation consortia grant, awarded to projects which tackle social challenges. IMedHub also received support from the World Bank's Fostering Productive Innovations Project in Kazakhstan.
Quote: "All doctors who use our archive have free access to research not only in their own hospitals, but also in other medical institutions. We offer an integrated artificial intelligence service that detects lung disease by x-ray. We will continue to work in this direction and expand the coverage to other hospitals. In the future, we plan to introduce the service throughout Kazakhstan."