U.S. criticises Georgia for eliminating rights watchdog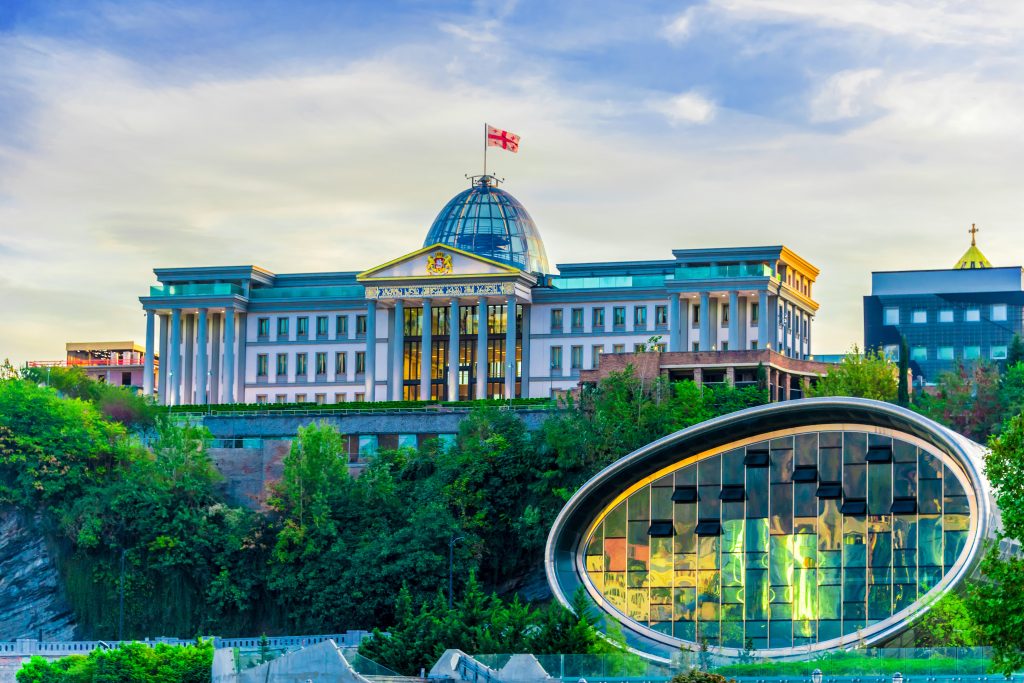 Tbilisi, the capital of Georgia (Alamy)
The United States has criticised Georgia for disbanding a state institution intended to uncover abuse, waste and corruption in government, saying the parliamentary vote placed the ex-Soviet state at odds with its avowed intention to move closer to Western institutions.
The sharply-worded statement issued by the U.S. embassy in Tbilisi coincides with debate and recurring upheaval over the treatment in prison of former President Mikheil Saakashvili, who says building bridges with Washington was a cornerstone of his nine years in office.
The embassy said the parliamentary vote doing away with the office of the State Inspector General undermined Georgia's efforts to build durable, transparent democratic institutions.
Taking the place of the Inspector General's Office will be two new separate bodies tasked with monitoring data privacy and investigating abuse of power by officials.
Parliament is dominated by the Georgian Dream Party, which dismissed the U.S. criticism as unfair. The party reinforced its position by scoring well in last autumn's local elections, defeating candidates of the United National Movement (UNM) founded by Saakashvili.
"No credible reasons were provided to the public for why these actions needed to be rushed through without appropriate consultations," the embassy statement said, while adding further criticism of parliamentary amendments affecting the operations of Georgia's courts. "The lack of transparent discussion or analysis of the amendments is particularly troubling."
Fresh criticism of Georgia's courts
The measures, it said, "undermined faith in the judiciary by appointing yet another Supreme Court judge using a flawed selection process".
"Strong democratic institutions and adherence to the rule of law are Georgia's best defences against Russian aggression," it said, referring to Moscow's support for separatists in two regions that have long broken away from central Georgian control — Abkhazia and South Ossetia.
"Steps that weaken democratic institutions, such as the judiciary or independent oversight agencies, damage Georgia's aspirations for NATO and European Union membership and undermine the basic freedoms that are the foundation of Georgian culture and society."
Other bodies have also been critical of the parliamentary vote — The U.N. Human Rights Office expressed "deep concern" over a body committed to preventing torture and upholding privacy protection.
Saakashvili's UNM says one of the reasons behind the move to dissolve the Inspector General's Office was to prevent a full investigation into the treatment to which the former president is being subjected to prison. Several public bodies, including Georgia's ombudsman, have been critical of Saakashvili's treatment – including his forced removal from his cell to a prison hospital and, last week, his transfer back to the cell without his lawyers being informed.
Senior UNM leader Khatia Dekanoidze said the parliamentary vote dissolving the Inspector General's Office made it even more important to proceed with Saakashvili's proposal to create a commission to investigate his treatment by prison and other authorities.
"The government has taken this step to prevent a full investigation into Mikheil Saakashvili's case by the State Inspector," Dekanoidze told U.S.-funded Radio Free Europe-Radio Liberty. "An investigative committee will therefore be of great importance."
Ruling party stands by parliamentary move
Georgian Dream leader Irakli Kobakhidze said Washington was simply mistaken.
"We have 30 years of very successful cooperation with our partners. Very often, we often take advice from them and take it into account," he said. "But there are, unfortunately, such exceptional cases when we hear unfair and incorrect assessments."
Other bodies have also been critical of the parliamentary vote — the U.N. Human Rights Office expressed "deep concern" over the demise of a body committed to preventing torture and upholding privacy protection.
The United States has, in fact, repeatedly chided Georgia's government in recent months over its democratic credentials.
It criticised last October's local elections, citing reports of intimidation, vote-buying and pressure against candidates and voters. Those elections took place five months after an agreement brokered by the European Union to end a standoff in the aftermath of disputed national elections, restore normal parliamentary activity and launch judicial and electoral reform.
And the country's politics remain troubled by the case of Saakashvili, detained after returning surreptitiously to Georgia vowing to "save the country" ahead of the local elections. He had spent eight years in exile during which he was sentenced to six years in prison on charges of abuse of power.
He faces further charges in Georgian courts.
Saakashvili's supporters remain concerned over the state of his health after he staged a 50-day hunger strike to protest against his detention. He has suggested he might embark on new forms of protest if his complaints are not satisfactorily resolved.
Saakashvili was first elected after his supporters seized parliament in the 2003 "Rose Revolution" which ousted Soviet-era statesman Eduard Shevardnadze and served as president from 2004 to 2013. He was seen as a reformer and anti-corruption fighter, aligning his country with the West and, more particularly, the United States, but was later accused of authoritarian methods and using force to sideline his opponents.