Belarus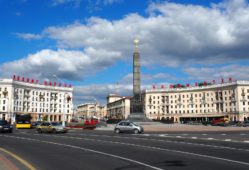 FDI in Belarus increased to $1.4 bln in 2020
Belarus places a priority on investments in pharmaceuticals, biotechnology, nanotechnologies and nanomaterials, metallurgy, mechanical engineering industry, production of machines, electrical equipment, home appliances and electronics, transport and related infrastructure, agriculture and food industry, information and communication technologies as well as creation and development of logistics systems and tourism.
Lukashenko: we are making the Constitution of the future of our state-BELTA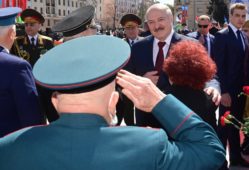 Lukashenko's precarious balancing act
President Alexander Lukashenko of Belarus has walked a tightrope now for nearly 27 years. He's frequently shrugged off the "last dictator in Europe", an "autocrat" and other damning epithets.
Lukashenko: The world has to know and remember the tragedy of the Belarusian nation-BELTA