Uzbek entrepreneur calls for cancelling import duties, speed up WTO membership process amid Russia-Ukraine conflict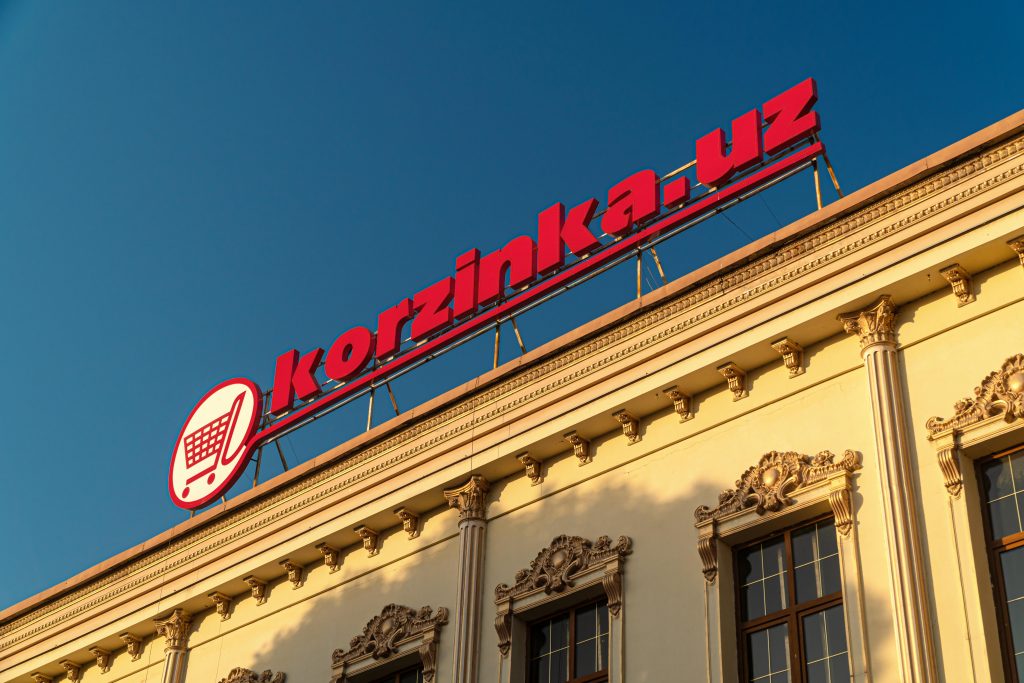 Alamy
TASHKENT
Uzbekistan needs to take steps to overcome economic challenges caused by Russia's invasion of Ukraine and western sanctions against Moscow, including liberalising tax legislation and speeding up the country's membership into the World Trade Organisation (WTO), Zafar Khashimov, a founder of Korzinka retail chain said.
Korzinka supermarket chain is one of the biggest in Uzbekistan and controls a network of 50 stores across the country. In 2020, the European Bank for Reconstruction and Development (EBRD) bought a minority stake in Korzinka making its first equity investment up to $40 million.
Last week, Uzbekistan's President Shavkat Mirziyoyev has instructed the government to work out a detailed plan of specific measures to overcome the negative impact of "the current situation in individual key trading partner countries", referring to the war in Ukraine and sanctions against Russia.
Russia, which has come under western sanctions, is one of Uzbekistan's largest trading partners.
Khashimov wrote on his Facebook account that the events in Ukraine and Russia would negatively affect the economy of Uzbekistan causing problems in the logistics of goods, suppliers and the banking sector.
"Everything that comes from Ukraine, through the territory of Ukraine, through Ukrainian ports and ports of the Baltic states, with further transit through Russia, for all this, you will have to find alternative and, possibly, more expensive ways," he said.
According to him, it will be impossible to find such routes for some goods. For example, apples were imported from Poland, potatoes – from Moldova, and dairy products – from the Baltic countries by land crossing the territories of Russia, Belarus and Ukraine.
There are also problems with cargo delivered from different countries through Russian ports: many shipping lines refuse to carry cargo to Russian ports. Russian merchant ships cannot enter the ports of Europe, North America, Japan and South Korea.
"Therefore, all sea cargo will have to be transported either through the Bosphorus to the Black Sea port of Poti in Georgia or through the Iranian port of Bandar Abbas in the Persian Gulf. For some goods, these ways will be more expensive, while for others they will be completely unacceptable because of the price and timing," the entrepreneur said.
According to Khashimov, payments to Russia and Belarus for imports and payments from these countries will be complicated for Uzbek exports due to the sanctions imposed on Russian banks.
But he expects that these difficulties could be short-term. "When it comes to payment, the receiving party always shows incredible flexibility and ingenuity and quickly suggests many options for how to pay them."
However, more difficult problems are expected with Russian and Belarusian suppliers in the medium and long-term as they are now being torn away from the markets of raw materials, technologies, materials, components, and will experience difficulties with the supply of products until they localize the components of their production. According to Khashimov, this may take a long time causing a shortage and price increase for some goods imported from these countries. Besides, Russia itself will impose restrictions or export bans on many goods.
All physical deliveries to and from Ukraine have been suspended, while technological, design, marketing services, data storage and transmission services, technical support provided by Ukrainian companies are also temporarily interrupted.
More serious problems to follow
The World Bank has already predicted a 21 percent decline in remittances to Uzbekistan in 2022 due to the economic situation in Russia. Over 3 million Uzbeks work in Russia and send home millions of dollars annually. In 2021, remittances to Uzbekistan amounted to $8.1 billion, the bulk of it from Russia.
Experts believe that the devaluation of the rouble will put pressure on the exchange rate of the Uzbek sum, exports earnings are expected to decline and all these factors affect inflation in the medium term.
Khashimov shares this view and says that an increase in energy, wheat, vegetable oil and other commodities will worsen this problem.
Khashimov suggested that professionals and entrepreneurs from Russia and Belarus were looking for new opportunities outside their homeland referring to specialists in the IT sector, consultants, technologists, auditors, specialists in marketing, distribution and entertainment business.
"This is a very good opportunity for our labour market: we have a very large shortage of specialists of this kind, and the cost, like the expertise itself, was until recently inaccessible to small and medium-sized businesses, which was one of the limiting factors for growth and development," he said.
Another sector which is expected to gain is tourism since many countries are now closed to Russians and Belarusians. Last week a story of a resident of Yekaterinburg (Russia), who visited Tashkent just to watch the premiere of a new Batman movie after its release in Russia was paused, was copied by many local news outlets as a sign of Uzbekistan becoming a favourite destination for Russian visitors.
Khashimov called on Uzbek authorities to eliminate import duties and excise taxes on all food and consumer products to allow for the diversification of supply sources to ensure food security.
He also underlined the importance of accelerating Uzbekistan's accession to the WTO and concluding free trade agreements with all countries. Uzbekistan has initially launched talks to join WTO in 1995, but the process was suspended for many years. The country has resumed the talks in 2020.
The entrepreneur called for diversifying logistics routes to and from Uzbekistan, while ensuring the unhindered passage of goods through the territory of all transit countries, including Russia, in accordance with international law and interstate agreements.