Uzbekistan aims to jump-start long neglected tourism sector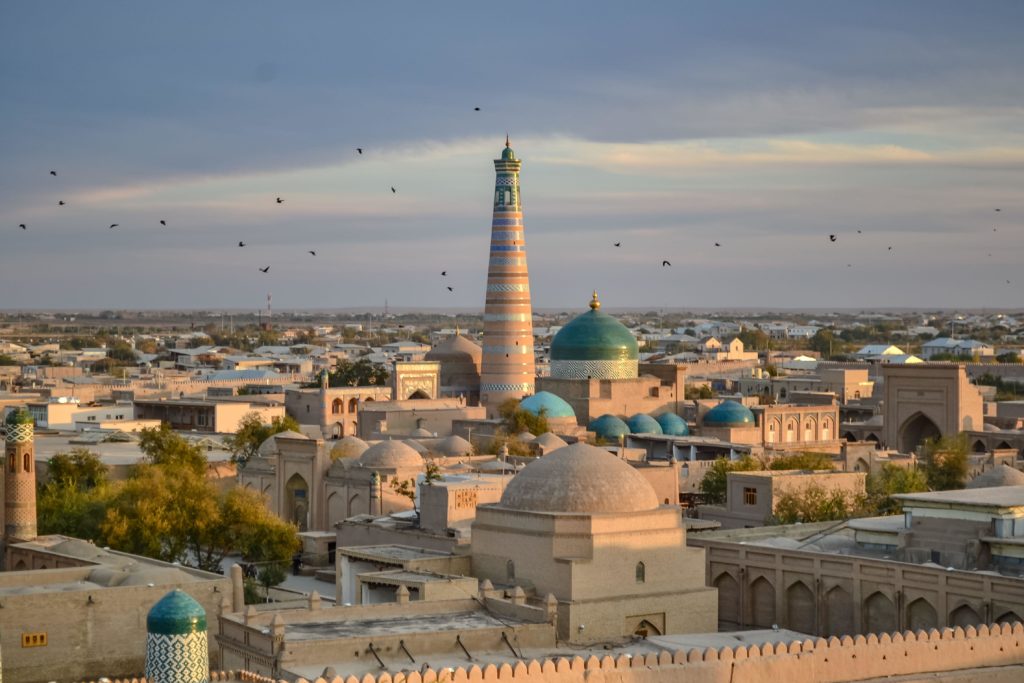 Alamy
by MUHAMMADSHARIF MAMATKULOV
TASHKENT
Despite a fascinating history, unique architecture, and wildly diverse landscape, Uzbekistan was a hidden secret due to its closed economic and political system, which lasted for a century. Thirty years as an independent country, 70 more before that as part of the Soviet Union.
Until 2017, just after its leader for 27 years, Islam Karimov, died, and his luxury-life clan was forced from power, Uzbekistan was a touristic afterthought. Karimov's regime feared the outside world and promoted a form of autarky.
Tourism was not a priority. Visa hassles and the few decent accommodations -most government-owned – were often excessively priced.
But since the new government came to power, it has embarked on an ambitious economic reform plan. And that includes the long-ignored tourism sector.
In 2016, tourism accounted for just $375 million in revenues – a minuscule sum for a country of 35 million full of unique sites.
But by 2019, before COVID hit, that had increased 350 percent to $1.6 billion.
MUCH BIGGER PLANS IN STORE
The current government is at long last unlocking its massive tourism potential to foreign masses and wants to increase tourism arrivals by several times, to nine million per year by 2025.
The diverse country currently does attract tourists, but overwhelmingly from ex-Soviet countries – Kazakhstan and Russia are among the top – or were pre-COVID. Citizens of these countries need no visa to visit.
Those who make the sojourn are rewarded with a striking wide spectrum of history, architecture, culture, and cuisine.
But for others, visa restrictions and bureaucracy often meant overpriced package tours, usually featuring cities like Samarkand, the nearby birthplace of Amir Timur, or the ancient citadels of Bukhara and Khiva.
Many of them were retirees over 60. But the government wants to lure younger travellers from the West and Muslim visitors desiring to see ancient sites with religious connotations.
Logistics previously made it difficult for more independent-minded travellers.
But in 2018, the government introduced an e-visa system, a step forward. It has now also eliminated tourist visa requirements for 93 countries, Lola Rahmonboeva, a spokeswoman for the Uzbek ministry of tourism and sports, told the Tribune.
TOUCHDOWN IN TASHKENT
Formerly, the few tourists who did visit usually landed in the capital, Tashkent. Upon arrival, the usually sun-drenched city of over three million is not openly over-impressive at first.
Much of Tashkent was levelled in 1966 in an earthquake that directly hit the capital. Left standing were some fortress-like buildings in the city's old town.
But the economic opening has set off a construction boom, and more sites are opening every day. The city, a staid Sovietesque holdover until recently, has become an enormous investment magnet.
Uzbekistan has more than 8,000 cultural heritage sites, more than 200 of which are included in the UNESCO World Heritage List, including Samarkand, Bukhara, Khiva and Shakhrisabz, according to the Uzbek ministry of tourism and sports.
A 64-year-old Briton, Alan Brunstrom, visited the country just before the COVID crisis. "Visiting Uzbekistan is like discovering that a place you dreamed of as a child is actually real. The Silk Route, the monuments of Amir Timur, the walled cities rising from the desert, the exquisite architecture glinting blue and azure in the sun: it is fantasy made fact," he told the Tribune.
Though COVID has dramatically slowed the drive to bring in foreigners, the government has tried to encourage domestic tourism to try and help at least offset the gap temporarily.
It expects 7.5 million domestic tourist travellers in 2021, worth $375 million in revenue and enough to support 35,000 jobs.
Uzbeks usually travel mostly to holy Muslim and historic sites and mountain resorts during the summer's hot and long days.
The state also started providing additional off days and holidays to encourage people to travel.
"PILGRIMAGE TOURISM"
In recent years, Uzbekistan has improved its position in the World Muslim Tourism Index.
It has paid special attention to "pilgrimage tourism" as its ancient history and culture, architecture and art are closely connected with Islamic civilisation.
In Bukhara, the Magok-i Attori Mosque, one of the oldest in Central Asia, is a major draw.
In Samarkand, the Ulugbek observatory, the famous Registan square – surrounded by three madrasas, the Shahizinda complex and the mausoleum of Qusam ibn Abbas, the mausoleum of the great hadith scholar Imam al-Bukhari and Imam Moturidi are also key points of interest.
Noting this potential, President Mirziyoyev signed a decree this year on developing pilgrimage tourism and granting visa-free entry for up to 10 days for citizens of Bahrain, Qatar, Kuwait and Oman.
"This will lead to an increase in the number of Muslim tourists visiting our country. If 6.7 million foreign tourists visited Uzbekistan in 2019, 88 percent of them came from Muslim countries," tourism ministry spokeswoman Rahmonboeva said.
MUSIC FESTIVALS, EXTREME SKIING  
Uzbekistan encourages the development of less traditional, more exotic activities in far-flung locations to attract younger travellers.
This includes camel riding in the Kyzylkum desert, a digital music festival in the former port town near the ecological disaster of the partially dried-up Aral Sea, high mountain skiing in resorts near Tashkent, and culinary streets in major cities.
"Every year in May in the Aral Sea region, we hold an electronic music festival called 'Stikhiya' for young audiences. This year the festival was visited by tourists from more than 10 foreign countries," Rahmonboeva said.
The government is also planning "Strongman" competitions for young athletes in the Ichan-Kala complex of ancient Khiva.
Silk and spice festivals in Bukhara, a flower festival in the eastern city of Namangan, and a winter "Youth Extreme Tourism" festival at the Amirsoy ski resort are also planned, along with alpine skiing and snowboarding competitions.
"Young travellers visiting our country will get not only the history but also the impressions they need on culture, lifestyle, environment, people, religion and other interesting topics," said the tourism ministry spokeswoman.
The Gastronomic Association of Uzbekistan is creating a website and mobile app to help young foreign tourists choose preferred regions, arrange travel and accommodations.
INFRASTRUCTURE NEEDS
Many experts say Uzbekistan's underdeveloped service sector is still an impediment to tourism growth.
The president recently ordered the government to invest $300 million in the service sector and allow private businesses to provide 24-hour services.
Additionally, Uzbekistan's National Bank for Foreign Economic Activity seeks $200 million by the end of this year for further investments.
It is also encouraging the development of accommodations in private residences.