Uzbekistan economy expands by 5.8% in January-March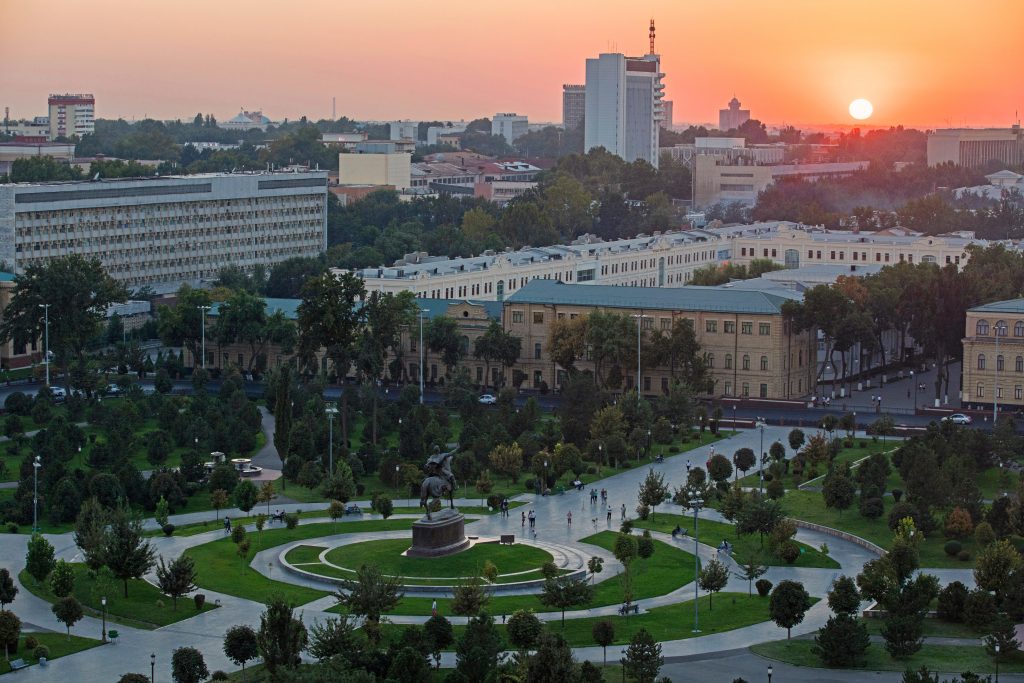 Uzbekistan's capital Tashkent (Alamy)
TASHKENT
Uzbekistan's economy has expanded by 5.8 percent year-on-year in the first quarter of this year compared to 3 percent growth in the same period last year.
In nominal terms gross domestic product (GDP) amounted to 162.8 trillion soums ($14.4 billion), the State Statistics Committee said. In January-March 2022, GDP per capita at current prices amounted to 4.6 million soums ($420), 3.7 per cent up from the first three months of the last year.
The Central Asian country's GDP accelerated to 7.4 percent in 2021 against 1.9 percent in 2020, supported by growth in main industries and sectors.
In January this year, Uzbek officials said that Uzbekistan's real GDP growth in 2022 was expected to be around 5.5-6.5 percent. The large-scale fiscal stimulus that has been implemented in 2020-2021 will be one of the main factors supporting economic activity in the first half of 2022, they said.
The country's budget envisages 6 percent economic growth this year and annual inflation at around 9 percent.
According to the World Bank, Uzbekistan's GDP is projected to grow by 5.6 percent in 2022 and by 5.8 percent in 2023. The International Monetary Fund (IMF) projects the economy to expand by 3.4 percent in 2022 and 5.0 percent in 2023. Annual inflation is projected at 11.8 percent this year and 11.3 percent in 2023.
In March, Uzbekistan's President Shavkat Mirziyoyev announced an immediate set of government measures to minimise the negative impact of "external risks" hinting at the economic situation that emerged after the sanctions against Russia.
The measures that the president announced included cutting regional budget expenditures by $877.5 million, postponing implementation of new changes in tax administration, allotting extra rolling credits to enterprises and abolishing fines for delayed receivables for domestic importers working with the companies in Russia, Ukraine and Belarus until the end of the year.
President Mirziyoyev has also instructed the government to hold negotiations with companies from Europe, China, India, Turkey, South Korea and Japan within a month and to start practical work on the integration of domestic enterprises into their production chains.
He ordered cutting government spending by 10 trillion Uzbek soums, which included a prohibition of purchasing cars, office equipment and building repairs in a move "to maintain macroeconomic stability."
The president said that the foreign exchange market and the foreign currency exchange rate stabilised, and the exchanges began to trade with Russian roubles and Chinese yuan, according to the president's press service.
Russia, which has come under western sanctions, is one of Uzbekistan's largest trading partners.
Over 3 million Uzbeks work in Russia and send home millions of dollars annually. In 2021, remittances to Uzbekistan amounted to $8.1 billion, the bulk of it from Russia.
Uzbek migrant workers are expected to experience losses amid the depreciation of the Russian rouble and difficulties wiring the money back to their homes due to sanctions imposed on some of the Russian banks.