Uzbekistan lists major state-owned enterprises for IPO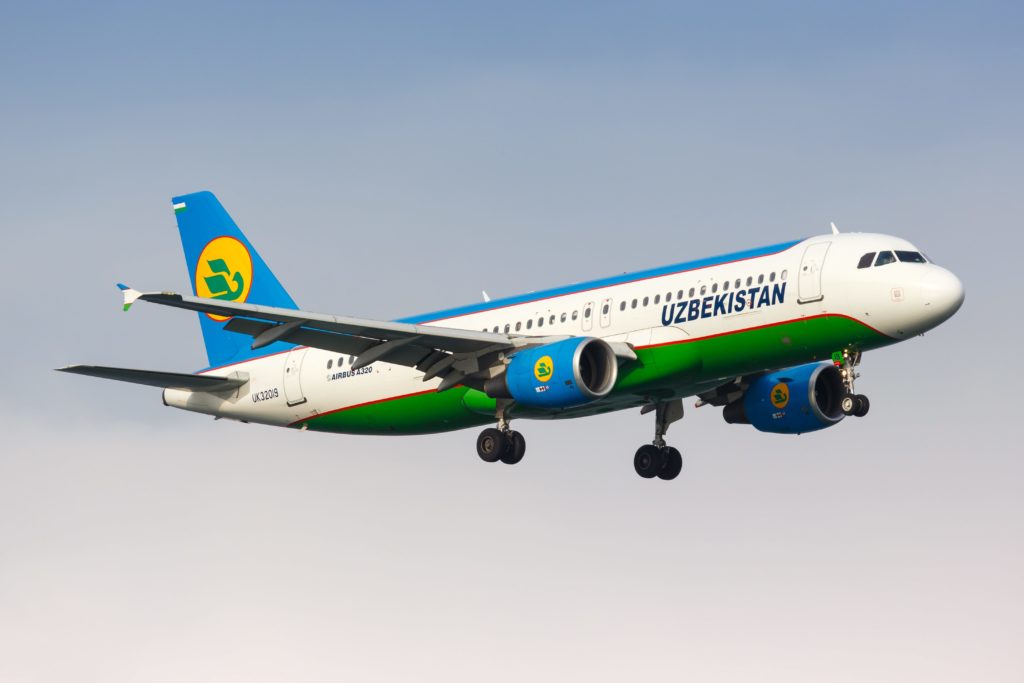 Uzbekistan Airways Airbus A320 (ZUMA/ Global Look Press)
Uzbekistan has listed several major state-owned enterprises for initial public offerings (IPO)  to take place in 2021-2023 as a part of its plan to reform the economy.
The Central Asian country is making efforts to improve its investment climate after more than two decades of economic isolation. The closed, autarkic system viewed most foreign investments as a threat. That ended when Islam Karimov, who had led Uzbekistan since before the Soviet breakup, died in 2016.
Current President Shavkat Mirziyoyev, once a prime minister under Karimov, has made attracting foreign investors one of his top priorities in an increasingly ambitious plan to open Uzbekistan to the outside world.
Mirziyoyev approved the list of companies to go public in the next three years. The list includes the national air carrier Uzbekistan Airways as well as major companies in energy, mining, banking and insurance.
Navoi mining and metallurgical plant, located in the Kyzylkum desert, is the country's largest industrial enterprise to produce gold and uranium, while Almalik produces gold, silver and copper. Both companies will offer their shares to the public.
State oil and gas producer Uzbekneftegaz and State operator Uztransgaz are also expected to be put up for IPO and secondary public offer.
It's not clear what stakes will be offered to the public and where the placements will be held.
Uzbekistan's largest ever privatisation will see more than 1,400 state-owned companies and properties sold off  partially or fully to foreign and domestic investors.
Earlier this month, Uzbekistan appointed Deloitte, Grant Thornton, and KPMG to advise the State Assets Management Agency (UzSAMA) on the sale of 18 state-owned enterprises and ensure transparency in the privatisation process.
Last year, Uzbekistan announced that it would hire Rothschild & Co, one of the world's largest independent financial advisory groups, to reform and prepare for IPO energy firms Uzbekneftegaz and Uztransgaz.
Rothschild & Co has been already acting as the exclusive advisor to Uzbekistan's government to sell its stakes in a joint venture with Coca-Cola, which is entering the final stage. Uzbekistan holds a 57.1 percent stake in the Coca-Cola Ichimligi Uzbekiston.
Separately, last month Uzbekistan put several major state-owned real estate assets up for sale, offering them to domestic and foreign investors.