Uzbekistan plans to triple export of consumer electronics to $1.3 bln by 2026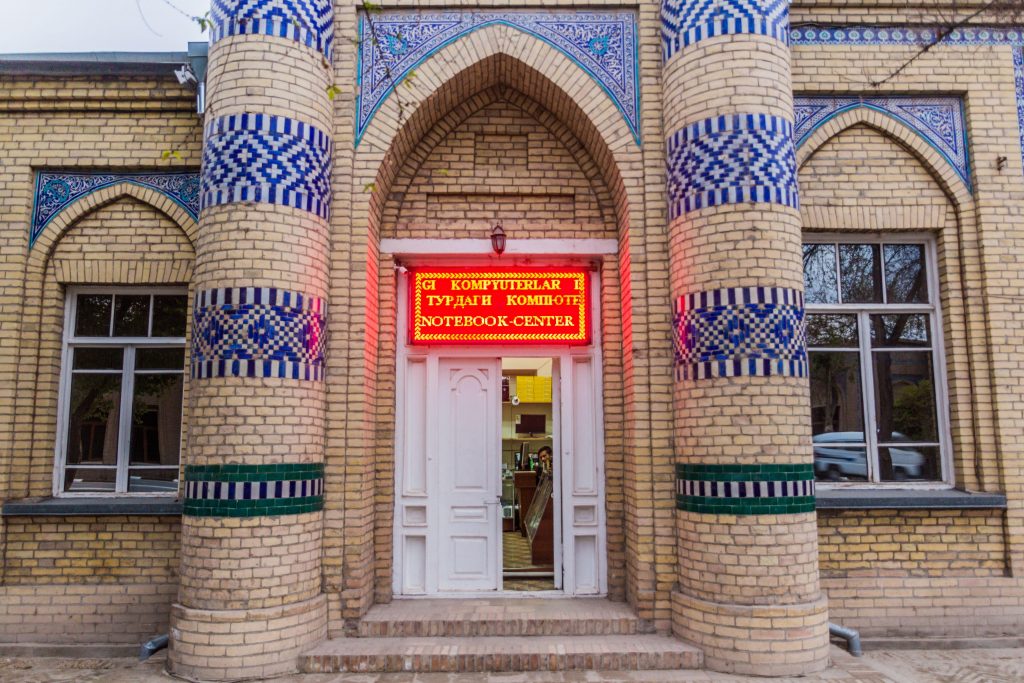 Alamy
TASHKENT
Uzbekistan plans to double the production of electric appliances and triple their exports by 2026 and hopes that the country's target of reprocessing 150,000 tonnes of copper annually, the major industrial metal, will serve as a basis to increase the export of consumer electronics to $1.3 billion.
To achieve the target, Uzeltexsanoat association will implement 168 investment projects worth $700 million over the next five years, the company said.
Despite the economic impact of the COVID-19, Uzbekistan has exported electric appliances for more than $326.6 million in 2020. In 2021 the figure has reached $560 million, according to Uzeltexsanoat association. Export volume is expected to be around $675 million this year.
Uzbekistan exports more than 130 products of home appliances and also industrial products such as water pumps, elevators and escalators, industrial refrigerators and solar water heaters to 35 countries.
In 2021, the enterprises of the electrical engineering sector recorded the highest growth rates in the country's industry. Its share in Uzbekistan's industrial output has reached 4 percent in 2021 and is expected to reach 5 percent by the end of this year, and nearly 10 percent by 2026.
To boost the production and meet the demand for copper, the country has been implementing projects to form a copper industry cluster based on the creation of a multi-level value chain "from raw materials to finished products."
Uzbekistan's copper production reached 148,000 tonnes in 2020, and the government plans to increase production to 400,000 tonnes per year in the next five years. About 60 percent of copper is exported as a raw material.
In 2021, the country reprocessed 55,000 tonnes of copper and plans to increase it up to 150,000 tonnes by 2026 to meet both domestic and global demand for the metal.
Uzeltexsanoat said that it was in talks with the South Korean SK Nexilis, a manufacturer of copper foil for electric vehicle batteries, to launch the production of ultra-thin copper foil in Uzbekistan.
In August last year, Uzbekistan's state-owned Almalyk Mining and Metallurgical Combine (AMMC) has launched the development of its Yoshlik-I copper deposit site, a $4.9 billion worth project that should triple copper production in the resource-rich Central Asian nation within several years.
It is expected to mine 65 million tonnes of ore annually from the deposit area of 11,000 hectares starting from 2024.
AMMC, located in the Tashkent region, is the country's second-largest gold and the first largest copper producer. The plant's share in the country's industry is 7 percent, and its share in exports is 15 percent. This plant provides 8 percent of the total revenue of the state budget.
The project will also include the construction of AMMC's third copper concentrator plant with an expected cost of $2 billion and with a processing capacity of 60 million tonnes of copper-molybdenum ore. It will be financed by loans from Russia's Gazprombank and Vnesheconombank.
It is expected that AMMC's annual production capacity will reach 400,000 tonnes of copper, 50 tonnes of gold and 270 tonnes of silver by 2028.
International experts predict that by 2030 global demand for copper will grow by 40 percent due to growth in the production of electric vehicles, electrical engineering and the development of renewable energy sources. It is a trend Uzbekistan is hoping to capitalise on by implementing several strategic objectives to boost copper production by the end of the decade.