Uzbekistan sells its second largest oil refinery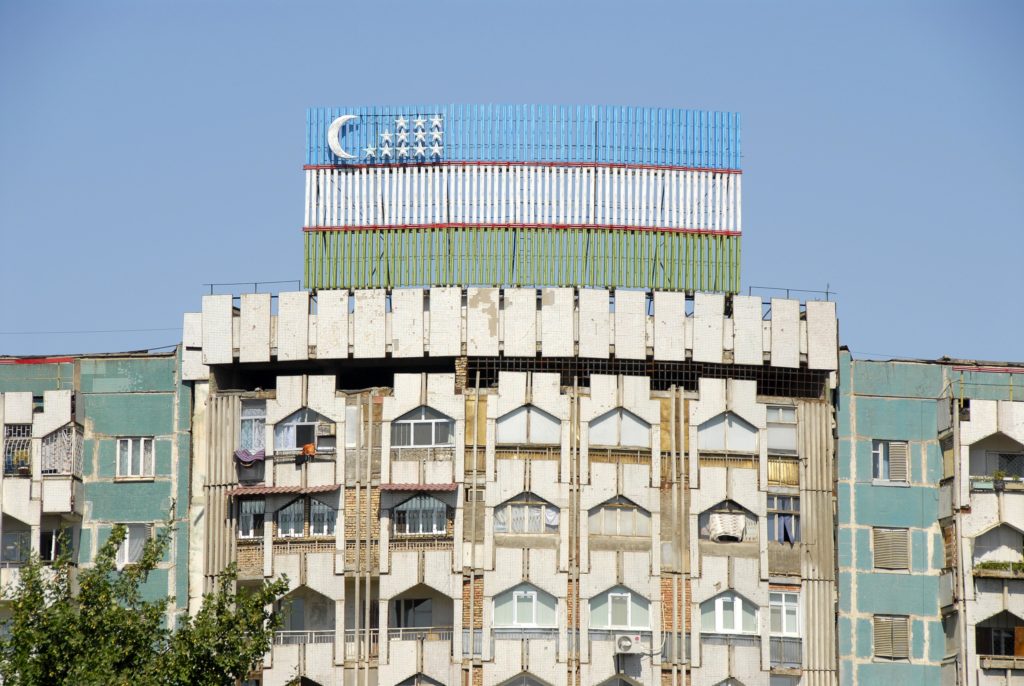 Tashkent, capital of Uzbekistan (Global Look Press)
TASHKENT
Uzbekistan has announced the sale of the Fergana Oil Refinery, the second-largest in the country, through an open sale process, UzAssets Investment company under the State Assets Management Agency said.
The application process is open to all interested parties and bids are due by 6 p.m. on May 28, UzAssets said.
The refinery is located in the densely populated Fergana Valley, shared by Uzbekistan, Tajikistan and Kyrgyzstan, with developed infrastructure and in close proximity to the oil fields.
Occupying an area of 478 hectares and employing around 6,500 people, the Fergana refinery produces 60 types of petroleum products, fuels, and lubricants, including diesel fuel in accordance with Euro-4 and Euro-5 standards, according to the announcement.
In 2020 the refinery processed 900,000 tonnes of crude oil and produced 822,000 tonnes of oil products. The refinery uses 60 percent locally produced crude oil, with the rest being imported. Around 94 percent of its products are sold to the local market, while the remainder is exported.
The Fergana oil refinery's revenue amounted to $231 million, while gross profit was $54 million in 2020.
Global accounting and advisory firm KPMG acts as the exclusive financial advisor to the sale deal.
The Central Asian country is making efforts to improve its investment climate after more than two decades of economic isolation. The closed, autarkic system viewed most foreign investments as a threat. That ended when Islam Karimov, who had led Uzbekistan since before the Soviet breakup, died in 2016.
President Shavkat Mirziyoyev, who was once a prime minister under Karimov and then succeeded him, has made attracting foreign investors one of his top priorities in an increasingly ambitious plan to open Uzbekistan to the outside world.
Mirziyoyev issued a decree in October 2020 ordering the full or partial privatisation of over 620 state-owned companies and properties.
The list includes state companies in the energy, mining, chemical sectors, as well as Uzbekistan Airways.
In April and March, the country put several major state-owned real estate assets up for sale, offering them to domestic and foreign investors.
As well as offering state assets for sale, Uzbekistan has also sought to improve its investment climate and restore foreign investors' trust by setting up a special legal panel for investment and competition issues.
The country's reform drive has not gone unnoticed. The World Bank has rapidly scaled up to support Uzbekistan, with 21 projects totalling around $3.5 billion – the second largest World Bank programme in the Europe and Central Asia region.  The European Bank for Reconstruction and Development (EBRD) re-engaged with Uzbekistan in September 2018 after a long hiatus, raising its portfolio to 1.8 billion euros.
In June of 2019, the Asian Development Bank approved a new country partnership strategy aligned with Uzbekistan's national development strategy and allocated a cumulative $4.83 billion for loan disbursement.
Foreign Direct Investment (FDI) in Uzbekistan quadrupled to $2.4 billion in 2020 from just over $600 million in 1998.
The country has also advanced in the World Bank's "ease of doing business" rankings. It jumped to No.69 from No.87 previously. In the Economic Freedom ranking by the Heritage Foundation, Uzbekistan scored 57.2 points, up from 46 and elevated from "mostly unfree" to the "moderately free" category.