Uzbekistan to sell controlling stake in the largest cement producer to United Cement Group for $175 mln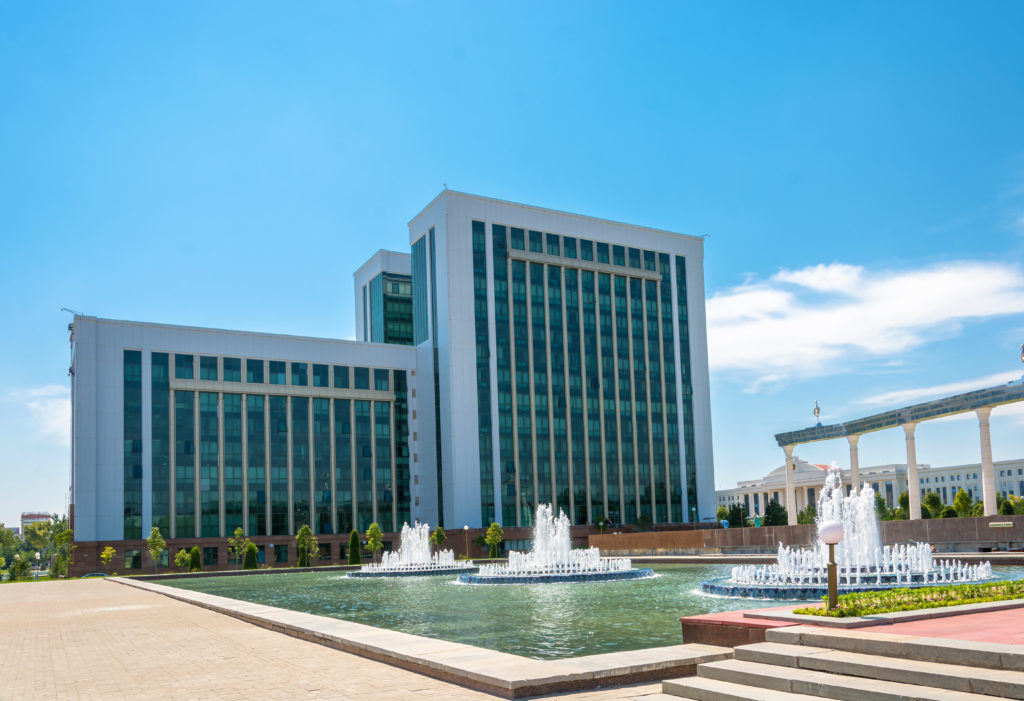 Tashkent, the capital of Uzbekistan (Alamy)
TASHKENT
Uzbekistan's government has decided to sell its 87 percent stake in the country's largest Qizilqum Cement plant to United Cement Group company for 1.89 trillion Uzbek soums ($175 million), the Uzbek State Assets Management Agency (UzSAMA) said.
United Cement Group is one of the largest cement producers in Central Asia, according to the company's website. Formerly owned by a group of Kazakh businessmen, the holding includes Uzbek cement factories Quvasoy Cement, Bekabad Cement and Yangi-Yul Grinding Station, as well as Kant Cement Factory and TechnoLin in Kyrgyzstan. It has deep experience in the region's cement sector and has operated large cement factories in Uzbekistan for decades.
The company's shares were listed on the Republican Stock Exchange Toshkent in 2016 under the ticker QZSM. It has a free float of around 6 percent and is one of the three most liquid stocks traded in Uzbekistan.
According to Bluestone Investment Bank, the sale of the state's stake in Qizilqum Cement will represent one of the largest privatisations to date and will be an important milestone in Uzbekistan's ongoing privatisation drive.
According to experts, the deal should be moderately positive for QZSM stock, as getting rid of the state as the major shareholder will allow the company to set its own dividend policy, prioritise cash flows, and focus on investments, with further investment into the company from United Cement Group expected.
However, Bluestone warns that the loss of state support will have a meaningful effect, especially on financing rates. Consolidation in the cement sector could also decrease competition and lead to a rise in cement prices, which have been held low in 2021 due to increased imports resulting from the suspension of tariffs on cement.
In general, Uzbekistan plans to sell 32 large state-owned enterprises and assets and transfer more than 300 small assets to private hands in 2022 and expects that the state budget will receive $936 million from the privatisation deals.
Privatisation of the country's second-largest bank Uzpromstroybank (or Uzsanoatqurilishbank-SQB) is also set to happen in 2022.
Besides large enterprises, 368 non-core and ineffective assets that belong to state enterprises will also be put up for sale, according to the country's privatisation programme in 2021-2022, discussed at this week's government meeting chaired by President Shavkat Mirziyoyev.
In 2021-2022, it is planned to reduce the number of enterprises with a state share to a third or less of current numbers, official reports said. Since the beginning of the last year, 619 state assets worth 4.5 trillion Uzbek soums ($420 million) have been sold.
In his inaugural speech last year after being re-elected to a second term, Mirziyoyev said that accelerating the transformation and privatisation of state-owned enterprises will be one of the priorities of economic reform.
Mirziyoyev's reform programme has focused on liberalising the foreign exchange market, modernising business practices and cutting down the Soviet-era bureaucracy that still hampers many companies.
Uzbekistan's largest-ever privatisation involves nearly 3,000 enterprises and assets that need to be fully or partially sold off by 2025. Though most of them are small and medium enterprises, the list also includes large companies in the energy, chemical, mining and transport sectors.