Uzbekistan sets itself up as Central Asia's investment magnet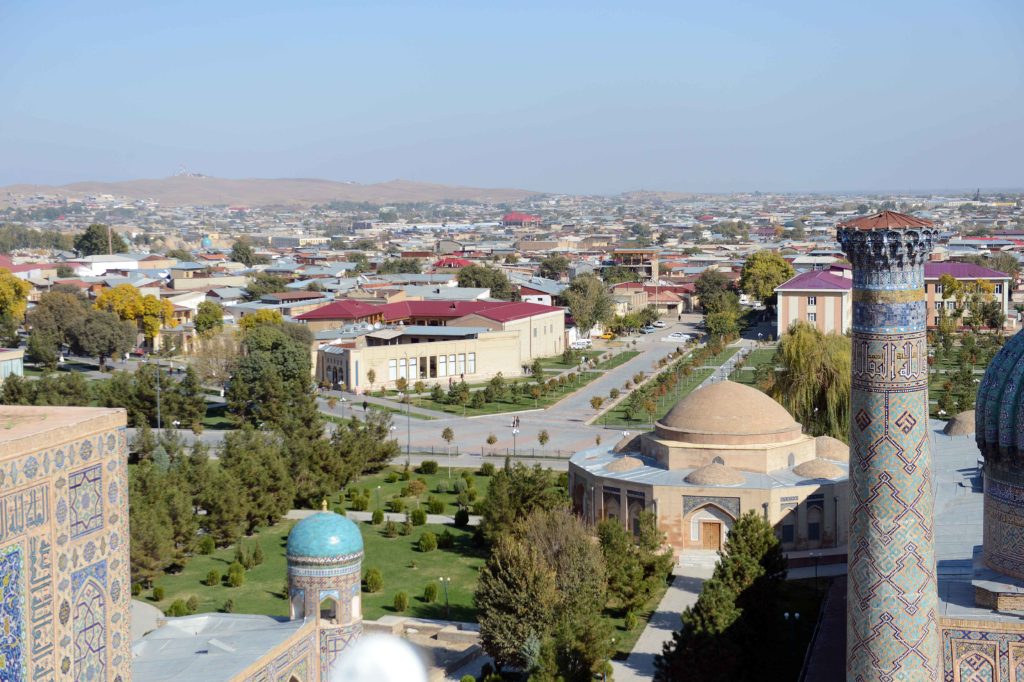 View from the Registan in Samarkand (ZUMA/globallookpress.com)
TASHKENT
by MUHAMMADSHARIF MAMATKULOV
Uzbekistan continues to attract heavy investment interest as its moves towards economic liberalisation speed up.
This week, Uzbekistan announced a joint plan to attract $1.8 billion in investments in renewable energy projects – primarily wind and solar. The project is being developed in partnership with the UAE Abu Dhabi Future Energy Company PJSC (Masdar), a leading renewables firm.
Also, this week, a major Russian delegation was the latest to put its feet down in the capital Tashkent. During a three-day economic fair, Uzbek and Russian companies agreed on 33 projects worth $2.2 billion in investments across a myriad of sectors.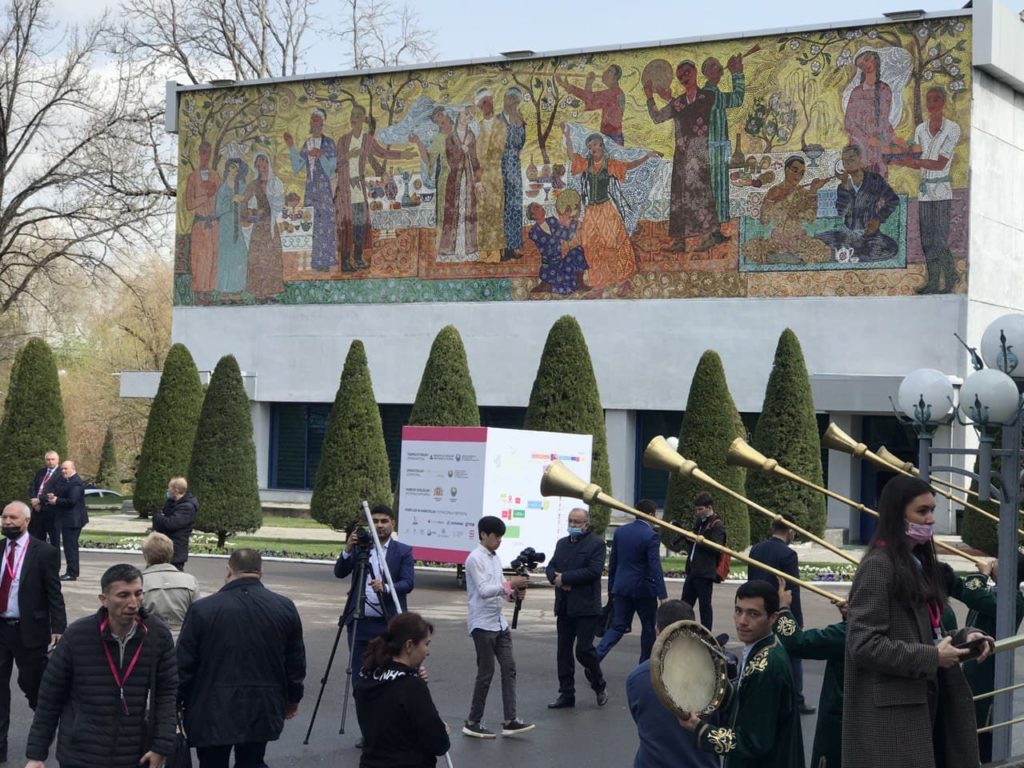 These recent high-profile investments are the latest in what was until five years ago one of the most closed countries on earth with a command-style, autarkic economy.
SPECIAL NEW JUDICIAL PANEL TO ENSURE CONFIDENCE
The recent establishment of a special judicial panel to review investment cases or disputes – which formally began work early this year – was another sign of the country's sprint to attract major international investors.
Population 35 million, Uzbekistan is by far the biggest country in Central Asia and has immense untapped potential. This was cloaked from access due to a quarter decade of isolation under former President Islam Karimov, who died in 2016.
The new body of nine senior justices is designed to reassure foreign investors. Uzbekistan is coming out as a major virgin territory for the intrepid and deep pocketed, but the impetus is on the government for limiting bureaucratic interference.
The new rules allow strategic investors to bypass administrative hurdles by directly using the new judicial panel as a court of first resort.
Until now, district and regional courts, often deeply entrenched in Soviet-style practices, have proven to be a head-spinning quagmire for such legal issues.
Under the new rules, investors who had committed at least $20 million can go directly to the new judicial body.
Independent economic analyst Yuliy Yusupov told The Tribune that new judicial body could streamline investment issues.
"It will reduce the duration of proceedings and the amount of legal costs. It will also raise the quality of court decisions because more specialised judges will be seated at the panel," he said.
SWASHBUCKLERS FOLLOWED BY THE SOBER
When the late ruler Karimov – who had presided over Uzbekistan since Soviet times – died in 2016, there was speculation that the country, better known for its blue-tiled mosques, rich ancient history, and cosmopolitan flair, would have to turn a corner. The old system had run aground and presented no way out.
The first, most daring investors were of a specific breed, according to Dr. Temuri Yakobashvili, President of Washington, DC based TY Strategies. Yakobashivili's firm specialises in Uzbekistan and Central Asian investment opportunities.
Yakobashvili is regarded as something of a guru on the country and helps would-be investors negotiate the ins and outs of the system.
"The first wave of foreign investors, who came to Uzbekistan right after the country started to open up, were in fact Uzbeks themselves," Yakobashvili said, noting many had left the counry years ago, and brought back money from offshore havens like Cyprus with which to invest.
"Obviously, these investors knew better how to navigate businesses in their own country, and they had a vast knowledge of local networks," he told The Tribune.
But Yakobashvili noted that now, a more sophisticated class of investor is interested, and as such, a demand for a more transparent, less bureaucratic, and more attractive legal framework has emerged.
"The establishment of the special panel for investors is a correct move in that direction. It should be supplemented by a simplification of legal requirements for licensing, operations, and registration. Thus, Uzbekistan will be able to attract not only needed financial resources, but also a new corporate culture," Yakobashvili continued.
PRESIDENT AN UNLIKELY REFORMER
The latest twist in declaring Uzbekistan open for business is in line with strategies laid down by the government of President Shavkat Mirziyoyev. He took over the reins of power after Karimov's death in late 2016.
Though Mirziyoyev was a Prime Minister under Karimov, he quickly embarked on an unexpectedly swift and increasingly ambitious economic reform agenda.
"You need to know for sure – investors want to make sure that (Uzbek) courts can guarantee their rights. Let all officials hear," he declared late last year.
Even Russian investors, many with ties to the Moscow government, are seeking to jump on the bandwagon.
Russian Minister of Industry and Trade, Denis Manturov, in Tashkent for a Russian-sponsored investment conference this week, signalled eagerness to catch up on the country's potential.
"Tashkent was not chosen as a venue by chance. Uzbekistan is gradually expanding opportunities for cooperation with partner countries. The republic is liberalizing tax, customs and currency legislation, creating free economic zones, and updating sectoral development strategies," Manturov told reporters.
NEW INVESTMENT COURTS HELP REASSURE INVESTORS
Among Mirziyoyev's other obvert moves to make the country attractive, was his warning to Uzbek ambassadors abroad that they will be fired if they do not actively work with potential investors, and bring results.
Uzbekistan last year announced a massive privatization programme, under which hundreds of state companies and properties will be sold to private businesses, including those in the energy and banking sectors.
COURT INDEPENDENCE KEY TO ESTABLISHING TRANSPARENCY
Ensuring judicial independence is also fundamental to attracting investors, said independent analyst Yusupov. He was referring to the old-time "telephone law" practice – a Soviet concept in which jurisprudence was simple: Government officials just needed to pick up a telephone and instructed judges on how to rule on this or that issue.
President Mirziyoyev has acknowledged the existence of such problems. He has noted in some speeches that under the old system, there had not been "a single verdict of not guilty" for more than two decades.
"Even a lamp post could have been jailed" if there was such a desire, the President said, ironically, referring to the period when courts simply carried out state orders.
Mirziyoyev's reform plan specifically calls for a review of more than 700 legal acts spread over more than 90,000 pages of legislation.