Uzbekistan to boost export of vegetables and fruits by supporting agrobusiness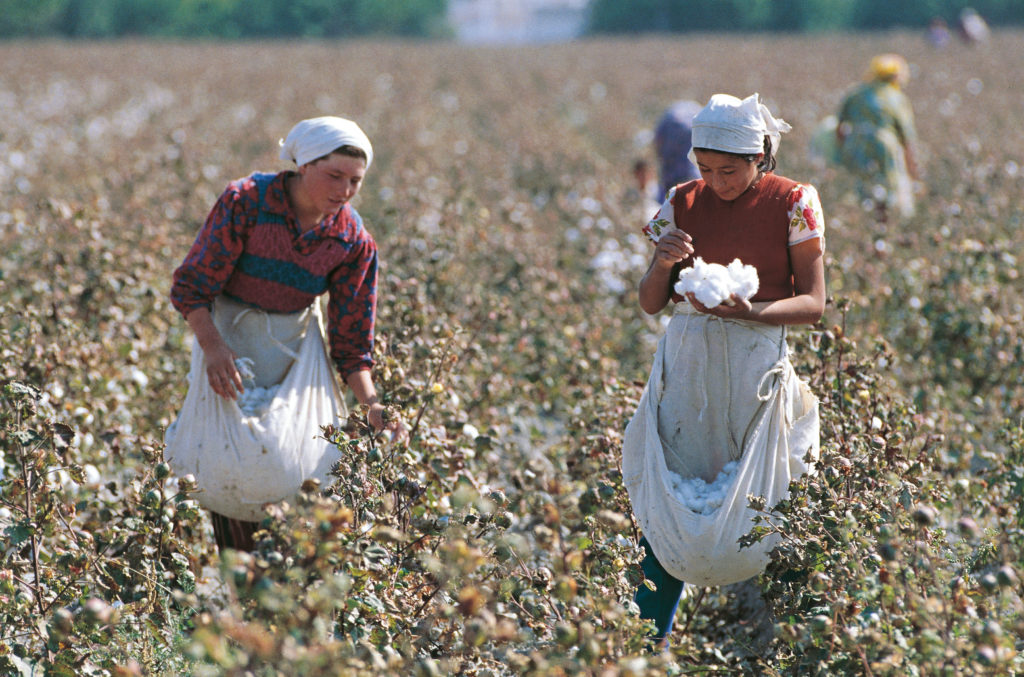 Alamy
TASHKENT
Uzbekistan hopes that the government measures to support farmers and family-based farms will allow Central Asia's largest agricultural nation to raise its fruit and vegetable exports to $5 billion from the current $1.3 billion in the coming years.
Uzbekistan, a country of 35 million people, is reforming its economy to meet the demand of a growing population and an often outdated infrastructure that's becoming increasingly inefficient and expensive to run. About a fifth of Uzbekistan's labour force is employed in agriculture. The sector makes up a quarter of its gross domestic product and provides a sizeable share – almost 10 percent in 2019 – of its export revenue. Uzbekistan's principal crops are cotton and grain, but the government's recent decision to scrap quotas and price controls means production is shifting towards higher-value cultivation such as fruit and vegetables.
"We must increase fruit and vegetable exports … to $5 billion … using the same methods that we did with the textile products," Uzbekistan's President Shavkat Mirziyoyev told the government meeting.
Mirziyoyev, who came to power in 2016 and was re-elected by a landslide in October this year for another five-year term, prioritised exporting added value products by gradually ceasing the export of cotton and gas as raw materials.
"We used to sell around $800 million cotton as a raw material (annually). We have created added value system in the textile sector, and now our export stands at $3 billion," he said.
Similarly, a completely new system will be introduced for the development of fruit and vegetable clusters, farms and family-based farms, as well as expansion of agricultural services, the president's press service said.
Starting from December, the country's Agricultural Fund will allow a total of $186 million preferential loans for producers of fruit and vegetables, funds of the international financial organisations will also be used for this purpose.
Particularly, the clusters will be provided with 12-month lans so they can purchase finished products from farms.
Fruit and vegetable producers, who have export contracts, will get 50 percent reimbursement of the cost of crop risk insurance from the state budget.
The government will also subsidise 50 percent of the costs when agricultural clusters will hire qualified foreign experts, such as agronomists, entomologists, laboratory specialists from abroad.
In 2022, the state will lease 80,000 hectares of land to the population through an open online tender for the period of 10 years, so individuals will be able to rent from 0.1 hectares to a hectare of land plots for farming.