Uzbekistan to buy ten metro trains from Russia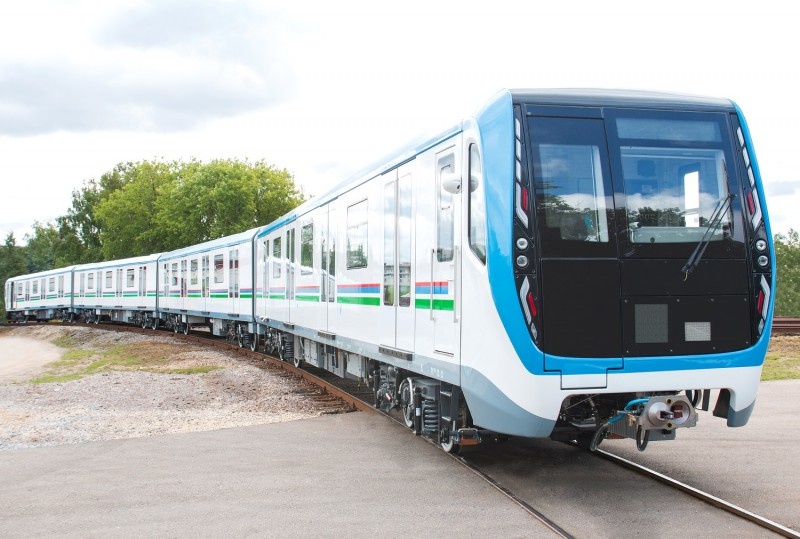 ZUMA/ Global Look Press
TASHKENT
Uzbekistan's state company Toshkent Metropoliteni and Russia's Metrovagonmash signed a 52.85 million euros ($63 million) contract for the purchase of ten trains for the Tashkent metro,  the Uzbekistan Railways Company said.
Two commercial banks from Russia pledged to finance the project. Vnesheconombank will allocate a 30.45 million-euro loan, while Export-Import Bank will disburse 22.40 million euros. Both loans are to be repaid by the government.
The first five trains are expected to be delivered to Uzbekistan this summer, while the rest will be ready by the end of this year, the company said in a statement.
The deal was reached on the sidelines of the Russian international industrial exhibition, which was held in the capital Tashkent last week.
Uzbekistan and Russia said they agreed to implement 33 projects worth $2.2 billion in various sectors of Uzbekistan's economy, after a three-day visit involving the biggest-ever Russian business delegation to the Central Asian country.
The Tashkent metro is one of two underground systems operating in Central Asia. The construction of the first line began in 1972, six years after a devastating earthquake that struck the capital. The metro was opened in 1977, becoming the seventh underground transport system to be built in the former Soviet Union.