Uzbekistan vows to remain open for foreign business, attracts millions in investment, trade deals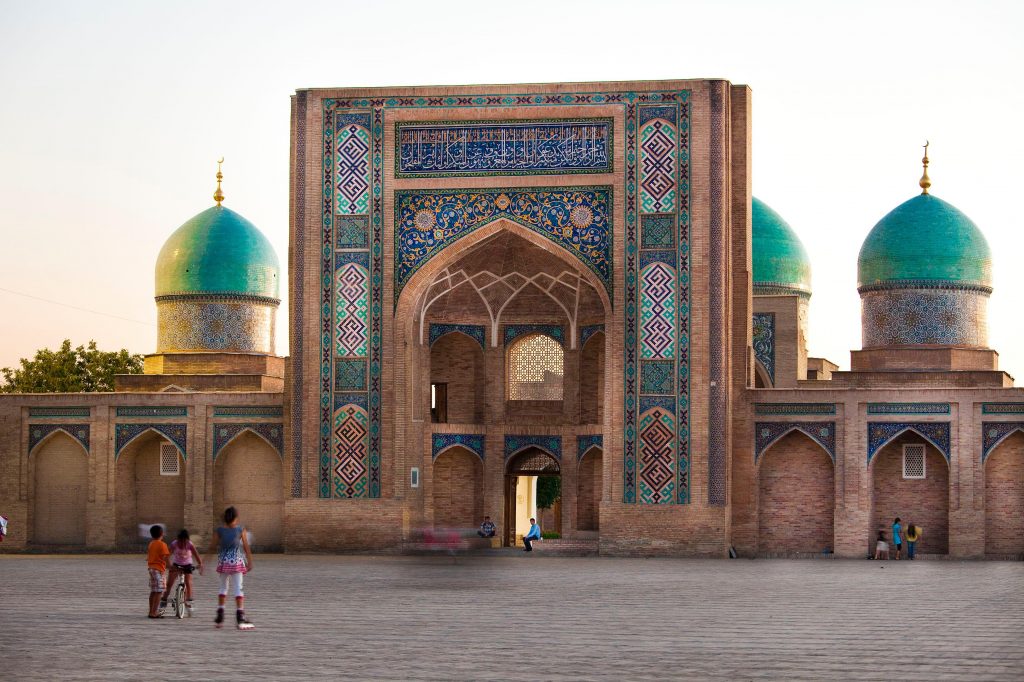 Tashkent, capital of Uzbekistan (Alamy)
TASHKENT
Uzbekistan has issued a fresh call to foreign investors, pledging to remain open for business and promising to press on with ambitious reforms, including the digitalisation of the economy, privatisation and improvement of the investment climate. All of these issues were on the agenda during a two-day international investment forum held in the capital Tashkent.
The Central Asian nation also signed agreements for millions of U.S. dollars in investments and trade agreements, including $330 million from the European Bank for Reconstruction and Development (EBRD) for the privatisation of banks and social infrastructure projects.
In addition, construction was launched of a $1.2 billion thermal power plant with the involvement of three European companies in the southern Surkhandarya region.. A deal worth a half-billion dollars to build a chemical plant with a Switzerland-based company and a $1 billion infrastructure investment project with a Chinese company was brokered.
While opening the event, Uzbekistan's President Shavkat Mirziyoyev said that transforming the country of 35 million people "into a democratic state, where law and justice prevail, the formation of an independent and free judicial and legal system," was designated as the main goal.
"We have eliminated all the factors that previously prevented investors from entering the Uzbek market and their free activity and began to create favourable conditions for entrepreneurship," Mirziyoyev said, addressing more than 1,500 participants from more than 56 countries.
Mirziyoyev said that he would continue the practice of direct communication with investors and entrepreneurs, and the country hopes that reforms being implemented will help "to increase gross domestic product to $100 billion and annual exports to $30 billion dollars over the next five years".
Uzbekistan's Ministry of Investments and Foreign Trade, the forum organiser, said in a press release that the aim was to sign dozens of deals worth more than $7 billion in various sectors of the economy, including energy, chemical industry, infrastructure development.
Engagement with international donors
The country's reform drive has not gone unnoticed by major donor organisations, such as the World Bank, the International Finance Corporation (IFC), the EBRD and others. The EBRD, which re-engaged with Uzbekistan in September 2018 after a long hiatus, raised its portfolio to 2.85 billion euros in 106 projects.
"An element of Uzbekistan's attractiveness is a reform agenda … which we believe is going in the right direction … and creates a lot of opportunities for foreign investors," EBRD President Odile Renaud-Basso told reporters.
The EBRD signed agreements to provide a $210 million trade finance facility to four Uzbek banks for further financing of private domestic businesses, including small and medium-sized enterprises (SMEs), to import necessary goods, services and equipment and to export their products.
"The importance of trade has grown immensely in these turbulent times. We are supporting Uzbek importers and exporters by opening new permanent limits to our partner banks, which will reach out to businesses across the country," Renaud-Basso said.
The EBRD has also agreed to invest $120 million in Uzbekistan's north-western regions in a solid waste management project.
Uzbekistan's Ministry of investments and foreign trade, an organiser of the forum, said in a press release that the initial plan was to reach deals worth several billion dollars in various sectors of the economy, including energy and chemical industries, infrastructure development, agriculture and health.
The Uzbek government signed a new cooperation agreement with the IFC and the EBRD to accelerate the implementation of renewable energy projects that the country has been actively implementing in recent years.
Uzbekistan's Energy Ministry also reached an agreement with Rothschild & Cie and N.M. Rothschild & Sons Limited, according to which the international investment bank will be engaged as a strategic consultant to analyse potential projects in the energy sector, identify and attract potential investors through project financing, loans and direct participation.
A $274 million loan agreement was signed with the Asian Development Bank (ADB) to implement a project to develop highway roads in Uzbekistan and a $108 million with the Asian Infrastructure Investment Bank (AIIB) to electrify the existing railroad between two ancient cities of Bukhara and Khiva.
Documents were also signed with the Japan International Cooperation Agency, energy companies from Saudi Arabia, the UAE and other countries.
Largest deals in energy, chemistry and infrastructure
During the forum, Mirziyoyev also attended a ceremony to launch the construction of the power plant in the Surkhandarya region with a capacity of 1,560 megawatts to generate 12 billion kilowatt-hours of electricity per year. The latest technologies, which will be provided by European companies, will save up to 1 billion cubic metres of natural gas per year, officials said.
The project is being implemented as part of a public-private partnership between Germany's Siemens Energy, the French electricity company EDF and the Dutch-registered Stone City Energy.
Once completed, the plant will provide electricity to 500,000 households in the Surkhandarya region and also allow Uzbekistan to export at least 3 billion kilowatt-hours of electricity annually to neighbouring Afghanistan.
A cooperation agreement involving Uzbekistan-operating companies Ferkensco Management Limited, Enter Engineering Pte. and the Switzerland-based Casale SA was signed to support the construction of an ammonia-based fertiliser plant with an estimated total investment of $500 million.
The plant will be located in the Sirdarya region and it is expected to be put into operation in 2025. It is expected to produce up to 495,000 tonnes of ammonia and 594,000 tonnes of granular urea annually.
The Uzbek government has also signed an agreement with China Overseas Engineering Group Co., LTD to implement $1 billion worth of projects to repair internal roads in Uzbekistan. China Overseas Engineering Group Co is expected to invest and implement the projects.
Hopes for local partners
Leading international experts expressed views that reforms to improve the business climate in Uzbekistan and the fact the country is a net exporter of energy and rich in mineral resources will enhance its attractiveness for foreign direct investments.
Also, earlier this month, a coalition of human rights groups, the Cotton Campaign, announced that it had ended its call for a global boycott of cotton from Uzbekistan after the government eradicated long-practised forced labour at cotton plantations.
One of the leading local private companies, Orient Group, hopes that following the removal of the boycott it can now expect to find foreign partners to develop the domestic textile industry.
"This forum opens up new, exciting opportunities for our foreign partners to invest in Uzbekistan's booming economy. In this regard, Orient Group offers interested parties various investment opportunities in such spheres as real estate development, logistics, retail, textile and others," Davron Ozgurer, Director of Corporate Finance and Investor relations at Orient Group, told the Tribune.
"We strongly believe that reliable local partners will further guarantee their success in Uzbekistan's frontier market," he said on the sidelines of the forum.