Uzbekistan's central bank keeps key rate unchanged to balance inflation, growth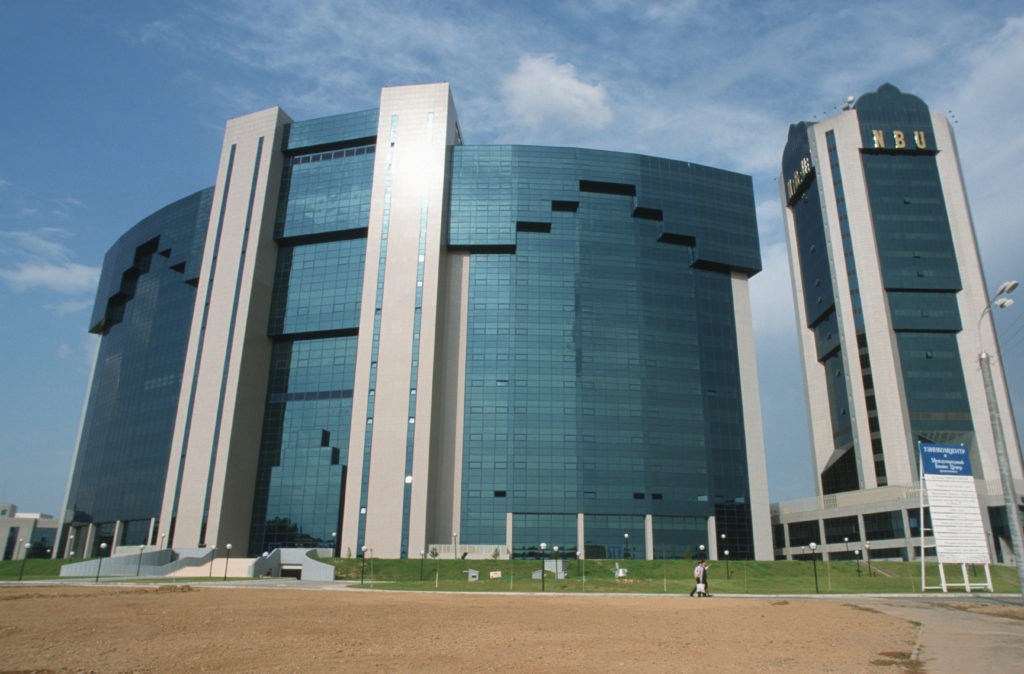 Uzbekistan's National Bank (Alamy)
TASHKENT
Uzbekistan's central bank kept its main rate unchanged at 14 percent on Thursday to balance its goal of bringing inflation down to its target rate, while maintaining economic growth as economic and investment activity recovers from the COVID-19 pandemic.
The central bank warned that risks of rising prices remained in certain categories of goods, though core inflation was decelerating. Annual inflation was 10.9 percent in May, up slightly from 10.7 percent in April, it said in a statement. It identified faster food-price growth, to 14.4 percent in May from 13.6 percent in April, as one of the driving inflationary factors.
Policymakers have kept the key rate unchanged since September last year. Uzbekistan forecasts 10 percent inflation this year, a rate the government wants to be halved to 5 percent by 2023. As well as bringing inflation down, it is hoping to significantly boost economic growth. President Shavkat Mirziyoyev urged his ministers to find ways to spur growth to 6 percent this year,  a rate that exceeds most economists' forecasts. The Central Asian country's gross domestic product (GDP) grew by 3 percent year-on-year in the first quarter of 2021.
The rise in food prices was caused by a significant increase in the price of seed oil, sugar and meat on the global market, as well as delayed harvests and an expected shortage in fruit and vegetable supply as changing weather conditions in winter and spring presaged poor yields.
Inflation expectations of households and of businesses decreased in May from the previous month, reaching 16.4 and 16.5 percent respectively, though they still remained significantly above the actual inflation rate.
The central bank said inflation expectations should decrease by the end of the year as prices of basic food products stabilise, and levels of supply and consumption become more balanced.
Industrial production increased by 6.6 percent in the first quarter from a year earlier, while the volume of provided services increased by 19.8 percent, according to the central bank. Overall, growth in these sectors in the first quarter was more robust than in other parts of the economy.
Consumer activity increased since January, and the volume of receipts from trade and paid services in commercial banks was 19.6 trillion soums ($1.8 billion), significantly higher than in 2019 or 2020 (when it was 11 trillion soums and 6.1 trillion soums, respectively).