Uzbekistan's central bank postpones key rate review to evaluate external impact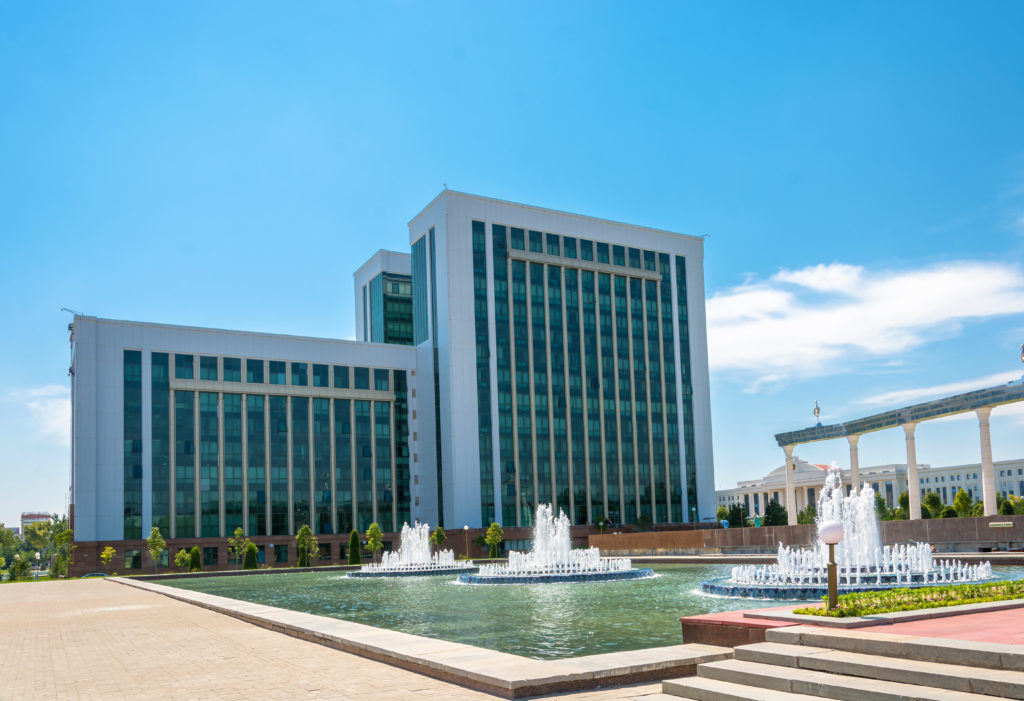 Uzbekistan's Finance Ministry (Alamy)
TASHKENT
Uzbekistan's central bank postponed its board meeting to review key rate for a week to make "additional analysis to assess changes in the economies of major trading partners and their impact" on the Uzbek economy.
The central bank review of the key rate was due on March 10 and is now expected to be held on March 17. Russia, which came under western sanctions over its invasion of Ukraine, is Uzbekistan's key trading partner. Russia's financial markets have been thrown into turmoil. Fitch, Moody's, S&P downgraded Russia's sovereign rating to junk, FTSE Russell and MSCI decided to remove Russian equities from all their indexes and many western companies left the Russian market or suspended operations there.
Uzbekistan's central bank said that delaying the decision on the key rate was necessary "taking into account the risks in the external economic environment and the need for additional analysis to assess changes in the economies of major trading partners and their impact on the economy."
In January, Uzbekistan's central bank kept its main rate unchanged at 14 percent to reach the inflation target for 2022 amid high economic growth and said it would continue its monetary policies directed at decreasing prices and encouraging savings.
The bank explained its decision by risks and uncertainties that persisted in external and domestic economic conditions despite the declining dynamics.
According to preliminary data, Uzbekistan's economy grew 7.4 percent in 2021, after a sharp decline in 2020, the central bank's head Mamarizo Nurmuratov said. Fiscal expenditures directed to the economy and loans from commercial banks were the main factors supporting economic and investment activity.
Uzbekistan's real gross domestic product (GDP) growth in 2022 is expected to be around 5.5-6.5 percent. According to officials, the large-scale fiscal stimulus that has been implemented in 2020-2021 will be one of the main factors supporting economic activity in the first half of 2022.
At the end of 2021, inflation was at the intermediate target level of 10 percent. The core inflation rate also fell to 8.8 percent by the end of 2021, the lowest level in the last five years, according to the bank.
Uzbekistan received $7.3 billion in remittances in January-November, 35 percent up from the same period a year earlier, and remained one of the factors supporting the consumer demand of the population.
The main factors that created the inflationary environment over the past year were a significant increase in food and energy prices. "The rise in prices is explained, on the one hand, by global inflation trends and, on the other hand, by reasons related to competition and supply in the domestic market," it said.
Uzbekistan's national soum currency has also seen the lowest depreciation level of 3.4 percent since 2018.
The bank "will carefully study the inflationary factors and risks arising from external and internal economic conditions and take appropriate measures to eliminate them," it said.