Uzbekistan's largest gold producer NMMC expects over $1 bln net profit in 2021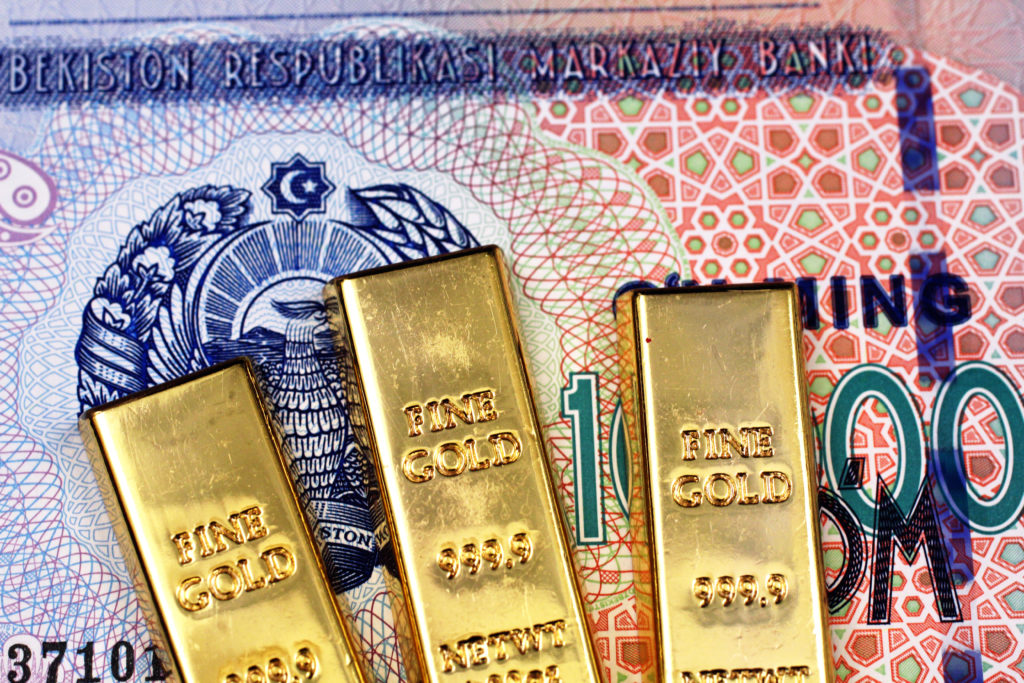 Alamy
TASHKENT
Uzbekistan's leading gold-producer Navoi Mining and Metallurgical Combinat (NMMC) expects that its net profit for 2021 will amount to 11.3 trillion Uzbek soums or over $1 billion.
State-owned NMMC produces fine gold, uranium oxide, silver, and other mineral resources and owns Muruntau, the world's largest gold mine in terms of production and estimated reserves. Its other mining facilities are located in the cities of Zarafshan, Uchkuduk, Nurabad, and Navoi, and include five main metallurgical complexes and 13 main mines. The company is comprised of four hydrometallurgical plants, one heap leaching mine and one gold processing mill. It employs over 58,000 people.
Since 1991, ore processing at NMMC has almost tripled, while the volume of gold production has increased by almost 40 percent. The company said that the implementation of its 52 investment projects is continuing at a rapid pace.
In 2021, NMMC produced metals worth 54.2 trillion soums ($5 billion), the plant's press service said. The state budget received more than 35 trillion soums, it said.
In 2020, NMMC increased its annual net profit by 209 percent, helping Uzbekistan climb further up the ranks of the world's top gold producers.
NMMC, which accounts for 70 percent of the country's total gold production, said in July last year its net profit rose to $716.6 million in 2020 from $231.6 million in 2019. It earned $4.5 billion in revenues from gold sales last year. The company, which is the Central Asian nation's biggest taxpayer, also said it successfully rolled out projects worth $628 million.
Uzbekistan already ranks 8th in the world for gold production, producing 101.6 tonnes in 2020, up from 94.6 tonnes produced in 2019. In the last 10 years, it exported 687 tonnes of gold. The rise of its gold industry dates back to the late 1960s when the Soviet government greenlit the development of Muruntau, a gold mine that has one of the world's largest reserves. The country currently has 63 large-scale gold mining fields, which have total reserves of more than 2,500 tonnes of gold, and probable reserves of 5,990 tonnes.
Unlike many other industries, NMMC said gold production was not badly affected by the COVID-19 pandemic, as the company secured its supplies and demand for the precious metal remained strong.
The state-owned company has also been undergoing major change, after President Shavkat Mirziyoyev in 2019 ordered its transformation into a joint-stock company, with a modern corporate governance system and financial statements prepared in line with international standards. This also included spinning off its gold business into a separate legal entity, a process that is currently underway.
From January 1, NMMC was divided into three independent enterprises: Navoi Mining and Metallurgical Plant, Navoiyuran State Enterprise, Fund for Navoi Mining and Metallurgical Plant.