Uzbekistan's Uztransgaz to get $300 mln loan from Gazprombank to modernise gas pipelines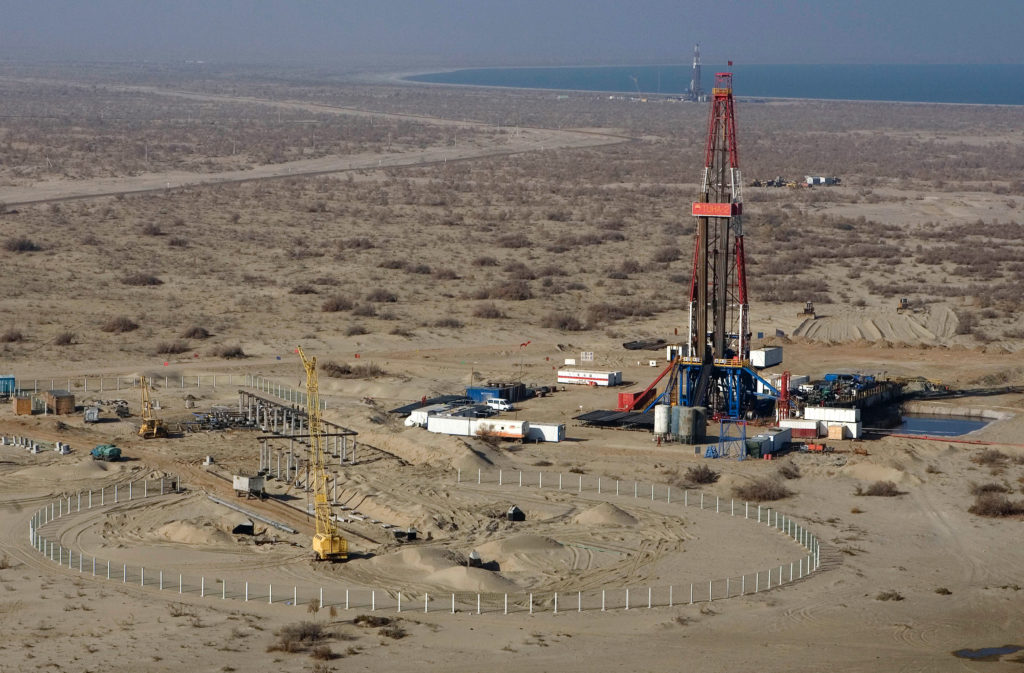 The Khauzak gas field in Uzbekistan (Alamy)
TASHKENT
Russia's Gazprombank will provide Uzbekistan's state-owned gas distribution company Uztransgaz with a syndicated loan of $300 million for the construction, reconstruction and overhaul of 545 kilometres of gas pipelines in the Central Asian country.
The agreement concluded between Gazprombank and the Russian Export Insurance Agency (EXIAR), which will act as the insurer for the loan, will allow the timely launch of a project to modernise and improve the efficiency of Uzbekistan's gas transmission system, Gazprombank's press service said.
"The provision of a syndicated bridge loan by Gazprombank under coverage of EXIAR in the amount of $300 million is the beginning of financing the programme for the modernisation and improvement of the efficiency of the main gas transmission system in Uzbekistan for 2021-2022, which provides for the construction, reconstruction and overhaul of 545 km gas pipelines, as well as an overhaul of compressor station installations," it said in a statement.
The provision of insurance coverage to EXIAR on the loan will support the export of pipe products of Chelyabinsk Pipe-Rolling Plant and the construction and installation services of Nadymstroygazdobycha.
"Gazprombank has been supporting projects in Uzbekistan for many years and today's agreement with EXIAR will lay the foundation for another mutually beneficial cooperation, in particular, it will help meet the need for modernization of the gas transportation system, stimulate the supply of domestic products to foreign markets, contribute to the development of the international financial services market, and in general, it will become an important stage in the strategic partnership between Russia and Uzbekistan," Aleksey Matveev, Deputy Chairman of the Management Board of Gazprombank, said.
According to Nikita Gusakov, General Director of EXIAR, the insurance company already has a positive experience in supporting large infrastructure projects in Uzbekistan.
"EXIAR's insurance coverage makes it possible to optimise the financing structure for such large complex projects and is an important element in supporting Russian non-resource exports. We are interested in further active work on projects in various spheres of the Uzbek economy as part of supporting Russian exporters of high-tech products," Gusakov said.
"This (the agreement) gave us the opportunity to start the project on time, which is especially important before the autumn-winter period for the uninterrupted supply of natural gas to the population and the economy," Bekhzod Narmatov, Uztransgaz Chairman, said.
Gazprombank, which opened a representative office in Uzbekistan in 2020, has been supporting projects in Uzbekistan for many years. In 2019, it allocated $300 million to expand the capacity of the Shurtan Gas Processing Plant and also became a leading consultant for the issue of the first Uzbek Eurobonds.
Uztransgaz who posted a $340 million loss in 2020, is included in the list of state-owned companies to go public in the next three years.