Azerbaijan moves from war, COVID to culture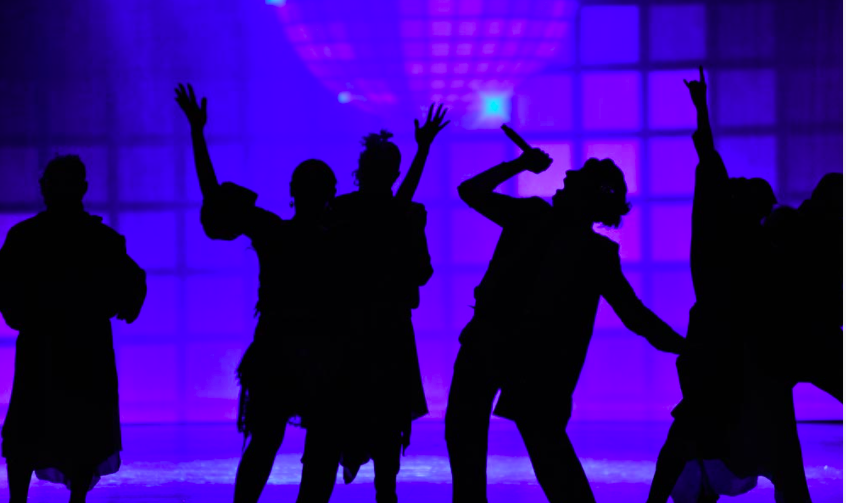 Azerbaijan State Drama Theatre (azdrama.az)
BAKU
Azerbaijan might be best known abroad as a strategic oil and gas exporter. But since the late 19th century, it has also been a somewhat unusual example of a hub of theatre and arts in the broader Muslim world.
As the crown jewel of the Caucasus and Central Asian Tsarist Empire, it was a perfect place for the arts to flourish – a multi-ethnic land of not only Azeris but also Russians, Persians, Armenians, Georgians, Jews and many other ethnicities.
At the time, the city was also beginning to attract many deep-pocketed European entrepreneurs, pursuing oil riches.
It was natural they would sponsor familiar forms of entertainment from the Europe they left.
RICH ARTISTIC HISTORY
The late-comers, the carpetbaggers, the scrappy, tattered Western oil men, perhaps in their brief forays to this relatively undiscovered gem, may have paid little heed to the emerging theatrical development of Azerbaijan.
It was in 1873 – just as Baku was becoming internationalised by interest in the area's Caspian Sea oilfields – that the first formal production was staged, though impromptu street performances date to around 1850.
The early themes were not mere interpretations of Western classics. More often they portrayed real-life scenarios – wedding rites and misadventures, village squabbles, or absurdist interpretations of traditional dances or ceremonies.
But Azerbaijan's theatrical allure stood out – as the country did in general. It was the first democratic Muslim state during its brief first period of independence in 1918-1921. And today the country, though Islam is the predominant religion, remains highly secular. Any hints of radicalism are carefully scrutinised by the government and in general.
In 1896, the land, still at the time part of the tsarist empire, already began to be noticed as a centre of theatre. It was in that year that the "First Muslim Drama Troupe" was established by H.D. Zardabi.
Zardabi had already gained notoriety as the founder of the first Azeri-language newspaper in 1875; as a tsarist fiefdom, Russian was the main language then.
In 1906, another company, the "Muslim Drama Artists", was established in Baku.
In 1910, European philanthropists established a Baku icon that is still a source of great local pride: The Azerbaijan State Puppet Theatre, still regarded as one of the world's finest in its genre. The neo-classical edifice, pitched along the city's main boulevard near the shores of the Caspian, is striking. Its shows have traditionally been booked out weeks in advance.
And in 1917, the "Union of Muslim Artists" was formed.
"Theatre in many other so-called 'Muslim' countries never was as highly developed, for this reason," said Kemal Afagayev, a frequent theatre-goer in Baku. "Then we had the Soviet period. There was a certain stagnation, but the institution was supported by the state in a highly secular way."
30 YEARS OF WAR – THEN COVID – TIME STOOD STILL
Azerbaijan's nearly 30-year war with Armenia, which effectively ended in late 2020 when Baku retook lands occupied by Armenian troops – had little effect on traditional theatrical productions in state-sponsored venues.
"As concerns the war, it was more likely to be represented in state television productions or serials," said journalist Shahin Hajiyev.
Instead, many of the main theatres continued with their standard repertoire, which had increasingly come to embrace adaptations of foreign, or especially Russian, stage adaptations of Anton Chekhov and other greats.
However, journalist Thomas Goltz, who has lived in the country on and off for many years since 1992, said that more "underground" or alternative productions were unmistakable in capturing the spirit of those times – lost lands, despair, waves of refugees, confusion and deprivation.
"I attended many of these performances, and it was 'war, war, war'," he said.
COVID-19 presented an additional challenge, as in many other countries.
For a country of just over 10 million, its state-supported theatres are many – over three dozen spread across the country, some in places where performances are the only form of traditional cultural activity. Two smaller, regional theatres put on shows in Lezgin and Georgian, where those languages are used by minority groups.
Sanuber Iskenderli, a Baku performer with the country's premier Azerbaijan National Drama Theatre, who holds numerous titles, such as laureate of the Presidential Prize, says the quarantines and lockdowns linked to COVID have been devastating for the creative process.
"State theatres have been closed for a year. We can't even rehearse. Long downtime destroys theatrical art," she said.
Milana Sokolenko agreed. At 41, she is a 21-year veteran actress at the country's Russian Drama Theatre, which stages performances in that language and recently celebrated its 100th anniversary.
"However, we, like air, need live communication with the viewer, because when the hall is full, there is a mutual exchange of energy and spiritual enrichment. This cannot be replaced by anything," she told The Tribune.
Azerbaijani scriptwriter and playwright Ulviya Heydarova put the hiatus in even bleaker terms. "The inaction of the theatre in any country means the loss of culture and morality," she said.
A long-awaited premiere of a new production called "Stalin" has been on hold for a year.
Zoom performances and other internet options have been a poor substitute, all agree. As state employees, there has been no reduction in staff, but the situation is stifling.
The fate of two independent interactive theatres in Baku is more precarious. They have closed completely and do not have the same access to state resources.
The end of the war with Armenia has also brought about the resurrection of some long destroyed regional theatres.
One is the once-revered Shusha State Musical Theatre. Shusha, a citadel of Azeri arts and letters, was retaken along with the other occupied districts late last year.
Shusha was more than 90 percent ethnic Azeri before the war, which began in the early 1990s. The city has been declared the country's cultural capital.
Culture Minister Anar Karimov said there are active plans to rebuild and re-open regional theatres in now de-occupied but almost completely destroyed cities like Agdam and Fizuli.