SOCAR Moves to Phase Two of Southern Gas Corridor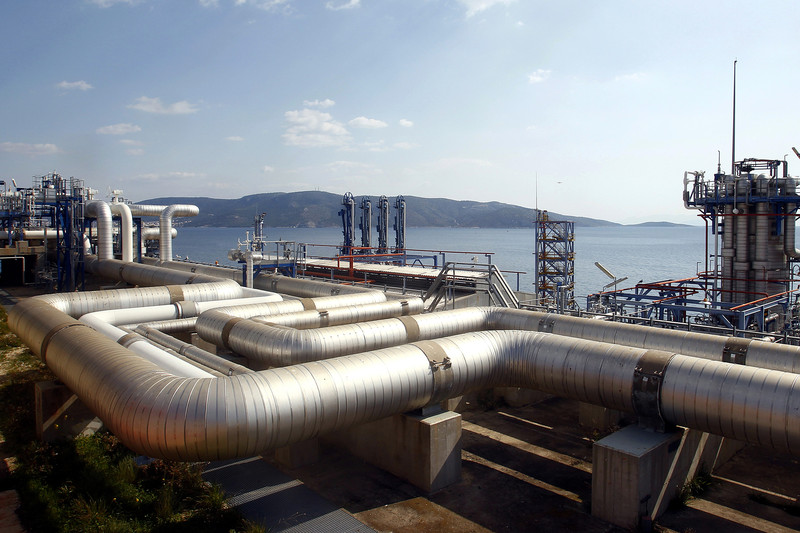 EPA/ALEXANDROS VLACHOS
The State Oil Company of Azerbaijan (SOCAR) is moving to the second phase of the Southern Gas Corridor (SGC), cementing the country's position as a key player in the diversification of Europe's energy resources.
SOCAR is also brining in new sources of gas supply to feed the project and finding new buyer markets in Europe, the report.az news agency said, citing Vice President for Investments and Marketing Elshad Nasirov.
"SGC can supply gas to new markets in the Balkans," he said. "At this stage, SOCAR is trying to have access to additional markets and gas transit from other locations and try to develop gas reserves in Azerbaijan."
The 3,500 km-long corridor, announced by Azerbaijan's government in 2013, is set to play a key part in helping diversify Europe's energy sources and reduce its reliance on Russian energy supplies. Almost forty percent of the EU's natural gas imports and more than a quarter of its oil imports in the first half of 2020 came from Russia, according to Eurostat, the bloc's statistics office. On the first day of the project on December 31, 2020, TAP pumped 10.9 million cubic meters of natural gas to Europe, report.az said.
The corridor comprises the 16 billion cubic meter per year BP-operated Shah Deniz 2 field offshore Azerbaijan, the expanded South Caucasus Pipeline via Georgia, the Trans-Anatolian Natural Gas Pipeline (TANAP) in Turkey and the 10 billion cubic meter per year Trans-Adriatic Pipeline link via Greece and Albania to Italy.
"Azerbaijan is prepared to transit gas from multiple sources without discrimination," Nasirov said. "Energy is never used as a coercive political tool."
Nasirov, who made the comments in an Atlantic Council webinar, said the pipeline could allow natural gas to be transported from Turkmenistan and Israel in the future.
Azerbaijan and Turkmenistan in January signed a landmark agreement to jointly develop the Dostluk field that spans the border between the two countries' maritime zones in the Caspian Sea.