BP starts drilling third well at Azerbaijan's SWAP project in the Caspian Sea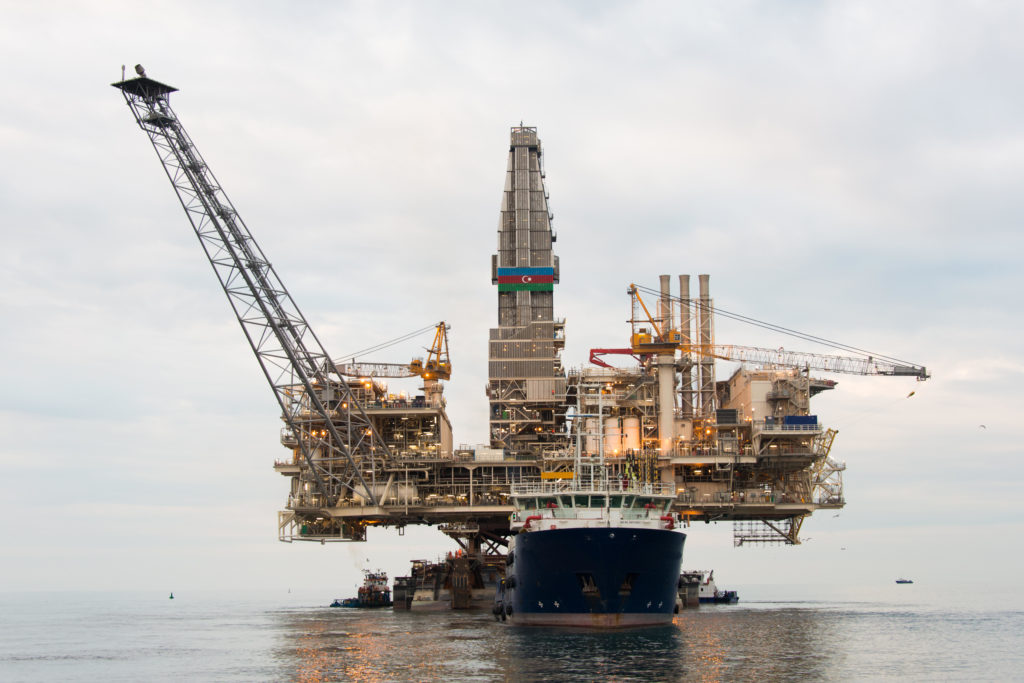 Alamy
BAKU
BP has commenced the drilling of a third well in the shallow waters of the Absheron archipelago in Azerbaijan after abandoning the first exploration well drilled in the North Khali area in August as per the original design and plan and not finding commercial reserves after drilling of the second well.
The project is dubbed "Shallow Water Absheron Peninsula" (SWAP) and is operated by BP, which holds a 25 percent stake after selling a 25 percent interest to Russia's oil company LUKOIL in September this year. Another 50 percent stake is held by Azerbaijan's state energy firm SOCAR. The initial production sharing agreement between BP and SOCAR was signed in December 2014.
Participants hope that the venture will eventually offset a decline in production at its major project in the country.
BP said that an exploration well would be drilled approximately 7 km from the coast, in the water depth of approximately six metres. The well is planned to reach a total depth of up to 2,155 metres. Drilling activities are expected to take approximately three months.
Drilling of the second well took over three months and was completed in mid-March this year.
"According to the results of drilling this well, the presence of economically effective reserves of hydrocarbon resources was not discovered," BP-Azerbaijan said in a statement.
BP expects to discover oil reserves at SWAP to compensate for a decline in oil production at its major project in Azerbaijan – the Azeri-Chirag-Guneshli oilfields, which account for most of the country's oil output.
Caspian Drilling Company, BP's drilling contractor in the project, will use the Satti jack-up drilling rig leased from Kazakhstan's state energy firm KazMunayGas for the first time for exploration drilling in the Azerbaijani sector of the Caspian Sea. KazMunayGaz Drilling & Services and Caspian Drilling Company signed an agreement on drilling wells with this jack-up rig on February 26 last year as part of exploration work on a joint project between SOCAR and BP.
In 2015-16, seismic studies were carried out in the shallow waters of the Absheron archipelago and as a result of those studies, three areas were selected for drilling.
In case of discovery of commercially valuable reserves within six months, a development programme for the zone will be prepared, and then within 36 months, the development will begin directly, which may take 23 years, BP said last year.