Clashes escalate in Azerbaijan-Armenia border areas, EU Council President to make emergency visit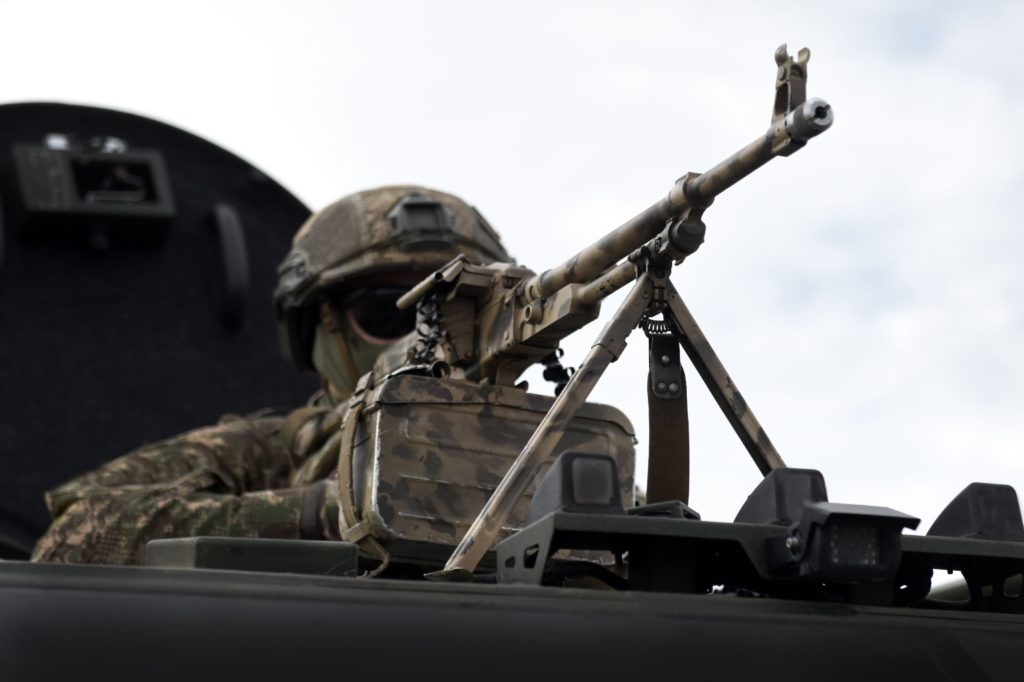 Alamy
BAKU/YEREVAN
For the second day in a row, Azerbaijan says Armenian troops opened fire on its positions inside its internationally recognised borders. It was by far the biggest escalation since a Moscow-brokered armistice late last year.
On Thursday, Azerbaijan's Foreign Ministry said its troops came under sustained fire from large calibre weapons in the Kalbajar district, which Armenian troops occupied for almost 27 years, ethnically cleansing ethnic Azerbaijanis, who made up all of the population in the area, and subsequently dismantling, looting, and destroying almost all infrastructure in the area.
Armenia was forced to relinquish the district in November 2020 after its forces were badly routed by Azerbaijani forces in other long occupied areas of Azerbaijan. Kalbajar is a stunningly beautiful mountain area and was home to 60,000 Azerbaijanis who were forced out. It was one of the subjects of unanimous UN Security Council resolutions demanding the Armenians leave, but they ignored the ultimatums.
Baku said its forces returned fire, but it reported no casualties.
Armenia said the claims on the part of Azerbaijan were part of a "disinformation campaign". Its separatist proxies left in what remains of the former Soviet Autonomous District of Azerbaijan's Nagorno-Karabakh claimed they had been fired upon in a different area. The separatists cling to only a small portion of the former autonomous district – accessible only via Azerbaijan – and the remaining population is estimated at 25,000-40,000 people. It has little economic potential or prospects and has lived on handouts from Yerevan or the international Armenian diaspora for years. Baku says it has no status and does not exist formally.
On Wednesday, Baku said Shusha, Azerbaijan's "cultural capital" and a historic mountainside city known for producing writers and scholars, and the crown jewel recovered by Azerbaijan after the years of Armenian occupation, came under attack from illegal Armenian armed groups using machine guns and automatic rifles, according to the defence ministry. It reported no casualties.
In a separate incident, Azerbaijan also reported its forces came under fire along the edges of its exclave of Nakhchivan. It says one soldier was wounded and evacuated for medical attention.
Azerbaijani President Ilham Aliyev warned although Baku has already retaken most of the occupied lands, it might have to resort to more force to bring a full conclusion to the war in light of the latest events.
"We should be ready for war at any time," he said. "But I am getting information that there is more talk that the conflict is not settled. This is a very mistaken and risky path," he said during a meeting with war veterans in Baku.
He repeated his call for border delimitation and a full peace agreement.
"The sides should acknowledge each other's territorial integrity, borders and give a start to the delimitation work," Aliyev continued. International organisations are also giving positive signals on delimitation. If Armenia does not want that, it's their deal. But they should think really hard about what will come after," he said.
On Thursday, Aliyev went further, suggesting Azerbaijan was ready to use force to open a corridor – a rail and road route between the Azerbaijani Nakhchivan exclave and the rest of the country via a 40-km strip of Armenia – because Yerevan had refused to adhere to agreements to open it.
Moscow has 2,000 peacekeepers spread over a vast area. It has done little other than engage in platitudes about wanting to help the two sides officially demarcate their border.
The Kremlin is not fully trusted by either side, and this has been apparent in recent days and weeks.
Armenian Prime Minister Nikol Pashinyan, still in an acting role since he decisively won a snap parliamentary poll in June, took perhaps his biggest stab at Moscow yet by appointing a new foreign minister on Thursday who holds openly sceptical views of the Kremlin. He has no previous diplomatic experience.
TOP EU VISIT
The unrest has obviously unnerved the EU so much that the President of the EU Council, Charles Michel, scheduled an unexpected visit to the region starting on July 17. NATO member Ankara and Moscow operate a joint "monitoring centre" in the looted, destroyed city of Agdam, which the Armenians systematically dismantled. Turkey was not explicitly mentioned in the formal November 10 armistice, raising speculation that the Kremlin only reluctantly accepted the Turkish NATO presence.
Turkey helped Azerbaijan build its army virtually from scratch over 25 years after it had lost many districts to the Armenians. And the final six weeks of the war was a total rout, with Azerbaijan using sophisticated "suicide drones" and a deft military strategy to decimate the Armenians, who, as members of the Moscow-led Collective Security Cooperation Organisation (CSTO), were using outdated World War Two style trenches and old-style tactics.
Armenia did hand over some important maps of areas it heavily sown with landmines during its long occupation, though the layout of other areas is still a matter of contention. And still, others may have been hastily booby-trapped in such a way that no one may know where the death traps are. This greatly impedes the return of more than 600,000 Azerbaijanis to the now de-occupied but looted and destroyed territories.
While few analysts believe the ongoing tensions could erupt into a new full-scale war, the lack of a full peace agreement and the failure to establish diplomatic relations are destabilising. They prevent a full-scale peace agreement and the establishment of diplomatic relations.
No serious military analyst believes Armenia has any chance of re-occupying the Azerbaijani territories it was forced out of. It is not therefore clear what Yerevan's objectives are. Officials in both Yerevan and Baku have for many years privately complained Moscow wants the conflict to continue in order to maintain its hold over the region through destabilisation.
Armenia PM Pashinyan's win was attributed in large to war fatigue, economic ruin, and isolation. The 46-year-old writer and journalist said Armenia had no choice but to seek peace.
He long argued Armenia had no chance of holding the devastated lands and accused detractors, who never volunteered to fight, of hypocrisy.
Since Pashinyan won elections in 2018 during a "velvet revolution", several high-level military officers have been arrested for massive corruption, down to hoarding stashed army rations meant for front-line, mostly young soldiers.
Pashinyan's handover of landmine maps includes 300,000 disclosures of hidden anti-tank and anti-personnel mines in the areas of the former front-line areas of Agdam, Fizuli, and Zangelan have evoked threats against him of being a "traitor". Experts say the mines, in addition to unexploded bombs, could take up to 15 years to clear.
The Organisation for Security and Co-operation in Europe (OSCE) led a largely ineffective three-decade mediation effort. Still, it was scoffed at for being ineffectual, financially costly, and in the end, failed to halt hostilities.  Armenia ignored four UN Security Council resolutions from the early 1990s to stop occupying Azerbaijani territory and argues it simply had no choice but to implement them by force.