Daria Leshchenko: creating customer support for emerging tech companies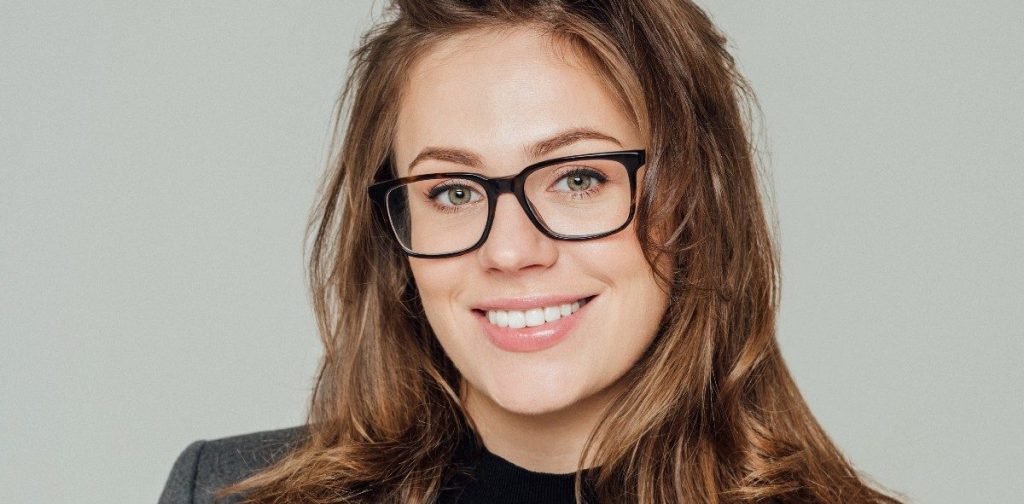 medium.com
Age: 32
Origin:  Zvenyhorodka, Ukraine
Based in: Kyiv, Ukraine
Education: Dragomanova National Pedagogical University & MIM-Kyiv Business School
Occupation: CEO of SupportYourApp
Daria Leshchenko grew up in the town of Zvenyhorodka in the Cherkasy oblast, 156 kilometres south of Kyiv with a population of 18,000. Unlike other entrepreneurs, she didn't want to be a businesswoman from a young age, but she was always motivated to succeed and look for ways to develop herself.
In 2006 she moved to Kyiv to study at university and at 19 she got a job as a customer service representative at the tech company IIG Group. Leshchenko got the job as she has always been good at communicating and is fascinated with foreign languages. She continued to study alongside her work. At the age of 22, she was the youngest in her class at Kyiv's International Institute of Management where she graduated with an advanced business degree. She began her business at such a young age that she did not get the chance to study for an MBA, but she would still like to study one in Europe. Even after a decade of managing experience, Leshchenko believes it's important to learn and update your skills. "The world never stops, and the rules of leadership change as fast as the business landscape," Leshchenko explains.
At IIG Group she was promoted very quickly to head of department and implemented a set of changes in how the company took care of customers, other businesses started to take notice. IIG Group shared an office building with other start-ups, and one of their neighbours approached her for assistance with customer support. They had a technically enhanced product and needed qualified specialists who could help their customers with the product. Leshchenko realised that with a growing tech industry and a fast-paced start-up movement, the need for affordable tech-oriented support was going to increase exponentially.
At 24 Leshchenko suggested that by lessening the load of customer inquiries for fast-growing start-ups, she could help them to scale faster. Leshchenko pitched the idea of creating a company that would serve a rising tech scene IIG Groups senior management, envisioning a technical and multi-linguistic customer support system. One of the managers, Peter, believed in her idea, and together they founded SupportYourApp.
SupportYourApp started as a 3-people operation, but today it has over 1000 people on the team around the world and 200 customers. It provides a wide range of services: technical support, back office, help desk, and call centre services, as well as telemarketing and sales. In addition, SupportYourApp has built its own software: an advanced CRM system for processing inquiries and chatbot constructors.
SupportYourApp fully integrates into their clients' systems and team, they become part of the company, not an afterthought. They provide solutions to customer service issues, not just responses to emails. However big the client or the number of its customers, they always try to apply an individualised approach to its business. When they see a problem, they not only report it, but suggest a way to resolve it. On several occasions, SupportYourApp's advice was instrumental in changing businesses pricing models and product features.
SupportYourApp stands out from its competitors as they don't have yearly commitments, but instead month-to-month payments. They work as a customer support subscription business. They change the way they interact with their customers, increase their retention rates, improve their customer experience, and contribute to their growth.
Leshchenko's first client also started as a three-person start-up, but now produces world-class software for Apple products with more than 160 people on their team. SupportYourApp landed their first clients easily through word-of-mouth, but then growth stagnated. Leshchenko made the decision to launch on the tech website Product Hunt. It was an unusual move for a service company, but one that paid off and began a great intake of new clients.
Leshchenko worries about the brain drain of Ukraine and tries to slow down this process as much as possible by providing talented Ukrainians with reliable and well-paying work. Leshchenko has impacted many people through her efforts to stop emigration. For example, one of her employees' parents lived in a small village with no jobs so they had to work abroad. However, they both knew the Polish language, so they became a part of the SupportYourApp team in the Polish section. Now they have the opportunity to work from home during the pandemic and stay together as a family. For Leshchenko, this is one of the most meaningful impacts her company has had on the community.
Having worked in gloomy offices in basement-like open spaces, with old slow hardware, and no air conditioning Leshchenko promised herself that if she had her own business one day her customer support team would not be subjugated to the same conditions. Leshchenko turned the second office into a modern art gallery featuring 10 murals by local artists. SupportYourApp's third office has over two dozen paintings and temporary art exhibitions in the hall. Leshchenko designed and ordered customised furniture and provided the whole staff with MacBooks for the offices. Leshchenko noticed a positive impact of art on the work culture and team spirit. It made the workplace more comfortable, made work more enjoyable, and the team more productive and prouder of their company.
In March 2020, SupportYourApp lost 15% of the business due to the pandemic. At the same time, Leshchenko had to keep 500 employees on the payroll and switched to work from home mode within days. SupportYourApp's business development team jumped on new opportunities to compensate for the business losses. They landed 35 new clients in 2020 and achieved a projected annual growth. Despite the growing work from home trend, SupportYourApp were expecting a hiring surge. Therefore, they took a risk and opened their third office in the middle of the pandemic.
Leshchenko and her company have been developing software for corporate use for years: ticketing systems, chat-bot constructors, and productivity tools. But those developments were internal and offered exclusively to their clients. They are now focusing on making those products available for purchase and switching from being a service provider to a product company.
Awards: In 2018 Leshchenko became the first Ukrainian woman to be invited to Forbes Technology Council. Forbes Council members get access to the people, benefits, and expertise they need to grow their businesses. They also receive a dedicated member concierge who acts as an extension of their own team, providing personalised one-on-one support.
Quote: "Do not follow other people's success and other businesses' rules to a 't'. Find your own path and stay true to it."
Sources: medium.com, kyivpost, nasdaq.com, hackernoon.com, startup.info, techround.co.uk