Dinara Ruslan: promoting IT entrepreneurship in Kyrgyzstan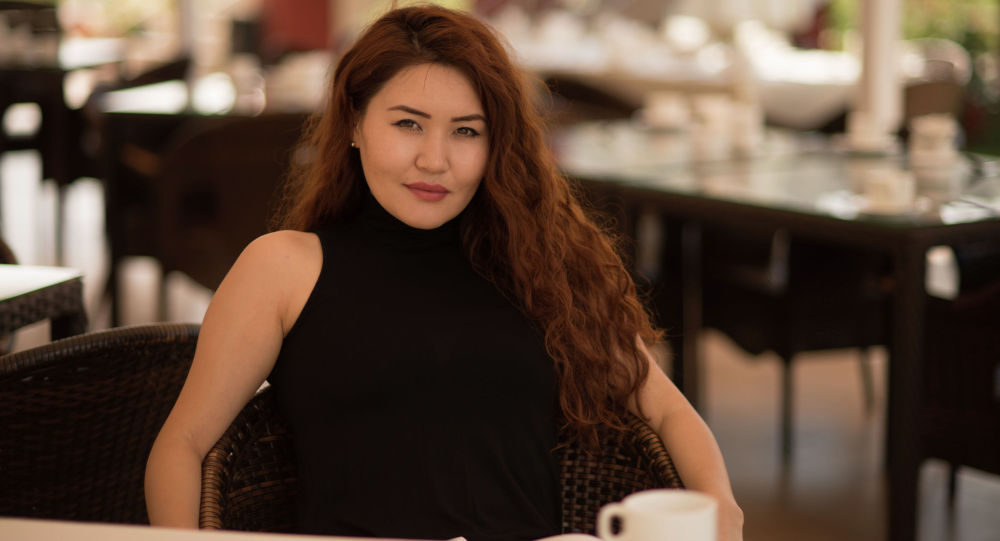 limon.kg
Age: 31
Origin:  Bishkek, Kyrgyzstan
Based in: Singapore
Education: International University of Kyrgyzstan & Lincoln University, California
Occupation: CEO and Founder at Codify LMS
Dinara Ruslan was born the middle child of her family; she was brought up firstly by her grandmother and then by her parents. Ruslan's grandmother instilled in her industriousness and a love for books. She told Ruslan from a young age that she would succeed and one day become someone special, her grandmother's belief in her gave Ruslan a sense of uniqueness.
Ruslan's parents always encouraged their daughter to 'do what you want'. From Ruslan's experience, she believes that confidence should be built in the family from childhood. Her father was incredibly balanced, correct and kind. Ruslan had never in her life seen her father lose his temper. "His example made me think that if a person has lived so many years and can control his emotions in such a way, remain so kind and correct, then I can too."
As a child, Ruslan was set on wanting to study abroad, specifically in America. They told her: "This is impossible. You are not the daughter of a minister; this requires a lot of money and connections." But Ruslan always believed that if you try hard enough, everything is possible.
Ruslan began working at the age of 14: she helped her uncle with IP telephony, worked in a clothing store, worked as a hairdresser, a cashier, and in sales. As a young child, she had even helped at harvest, picking in the strawberry fields. In the 9th grade, Dinara Ruslan sewed her first collection of clothes and presented it at school. The collection consisted of six outfits, and the models were her classmates.
This entrepreneurial spirit combined with a determination to study abroad led her to go on a Work & Travel programme, when she was just 18 years old. At this age, she didn't speak much English, she had no money, and her family was against it because they thought she was too young. In addition, there was a revolution taking place in Kyrgyzstan. When she arrived to New York, everything was a disaster: she was not met at the airport and there was nowhere to live, but she still did not deviate from her goal and did not return to Bishkek until she completed the three-month-long programme.
In 2011, she completed her bachelor's degree specialising in computer programming. When she told people she studied programming and coding nobody understood much about it. Compared to today, in 2011, IT was not considered an exciting profession or a popular pursuit. After graduating from university, Ruslan got a job in an American company that delivered food and clothing to military bases and with this job she got the chance to travel to Afghanistan. In 2012, Ruslan was accepted into a master's programme at the University of London with a bursary that would cover 75 percent of her fees, but even with such a discount, the cost was too high, and she had to turn down the opportunity.
Ruslan received a better offer from the U.S. and in 2015 graduated from Lincoln University with a master's degree in Information Systems Management and International Business. Dinara Ruslan started her IT career in the U.S. while studying for her master's degree. She began working at Wells Fargo Technology & Operations Group, where she worked from 2014 to 2016. Despite the offer to work in San Francisco, Ruslan returned to Kyrgyzstan in 2016 to contribute to the development of Kyrgyzstan's IT sector.
She began working at Zenzoft as a project manager and in 2018 she became the company's project development director. In May 2018 she became a member of the board of the Kyrgyz Association of Software and Services Developers KARPOU. Since 2020, she has been the Chairman of the Board of KARPOU. In 2018, Dinara Ruslan began mentoring girls in IT through the non-profit organisations Techinovation and Techaim, which promote STEM among girls. Ruslan left Zenzoft in 2019 in order to start her own company Codify.
In June 2019, Codify LMS was founded as a socially-oriented IT company with three divisions: Codify Academy, Codify Consulting and Codify Solutions. For Ruslan, it is important to create projects in the social sphere. She began her business in the living room of her apartment for the first two months and then eventually moved to a coworking space. For the first six months of her new project, Ruslan worked with only two other people, but later began expanding when Codify started to make a profit. Now she has 20 full-time employees and 40 part-timers who teach at the academy.
Codify develops IT products for international companies from Australia, Singapore, and Europe. Ruslan is engaged in the selection of projects, product consultations and quality control of products. Codify is the first B2B IT product from Central Asia to win the accelerated prosperity programme and received the first round of investment in August 2021 with a company valuation of $1 million.
On April 24, 2021, Dinara Ruslan was appointed as an advisor to the Prime Minister of Kyrgyzstan on a voluntary basis. On March 25, 2022, Codify hosted "Startup Advice" a meeting with experts in the field of entrepreneurship, where participants were able to listen to experts and ask questions. The specialists also reviewed the presentations of the women's projects in order to further establish cooperation and possible funding.
Quote: "Poverty, gender discrimination, gender stereotypes, and digital illiteracy are preventing girls and women from benefiting from digital technologies and leave us behind as the global workforce increasingly uses digital tools and other technologies. As a woman leader, I focus on women engagement in IT to ensure we, women, and girls, are not excluded".
Sources: weproject.media, limon.kg, it-park.uz, spot.uz, linkedin.com, 24.kg, eca.unwomen.org