EU gives Moldova 600 million euros to boost post-COVID recovery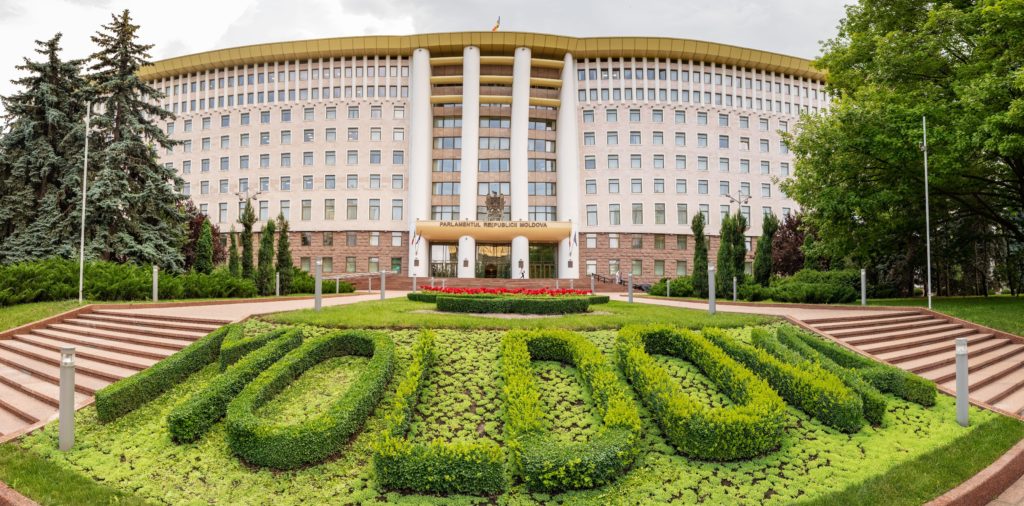 Chisinau, capital of Moldova (Alamy)
CHISINAU
Moldova is set to receive 600 million euros in macro-financial assistance, grants and investments from the European Commission under its Economic Recovery Plan, to help its economy rebound from the effects of the COVID-19 pandemic.
The amount is extraordinary for a country that lists its official population at 2.68 million. But Moldovan officials and demographics experts say even that figure is certainly exaggerated, as half a million Moldovans are estimated to live and work in Russia and another 250,000 in Romania. The real population, thus, may be less than 2 million. This would mean the predominantly rural country has lost half its population since the Soviet collapse when it was around 4 million.
The funds will be backed by blending and financial guarantees and are aimed at promoting investment that underpins a sustainable and inclusive recovery from the COVID-19 crisis, according to the the Commission, the European Union's executive arm.
"The EU's Economic Recovery Plan constitutes an unprecedented effort to help the country on its path to recovery and drive an ambitious reform agenda forward, in the interest of its citizens," Ursula von der Leyen, the European Commission president, said.
While Moldova's economic growth has been hit hard by restrictions, shrinking 7 percent in 2020, the country's pro-Western government expects it to expand by 6 percent this year, supported by growth in the industrial and agrarian sectors.
The EU plan includes support for structural reforms in key areas such as justice and the fight against corruption, as well as assistance to public finance management and economic governance, competitive economy, trade and small and medium-sized enterprises.
The EU gave 127 million euros to Moldova in 2020 to help the ex-Soviet country with the initial shock of the crisis.
The World Bank cautioned in May that uncertainties around the evolution of the pandemic and the political environment in Moldova would keep its economy operating below potential.
Gross domestic product (GDP) is forecast to rebound to 3.8 percent in 2021, assuming favourable conditions such as a successful vaccine rollout. The recovery will be largely driven by an increase in disposable income, sustained employment and wages and supportive fiscal and monetary policy.
Still, the recent drought, coming on top of depressed global demand, is expected to hurt Moldova's exports. As domestic demand recovers, imports are expected to remain robust, acting as a drag on growth. Most sectors of the economy are expected to bounce back, led by agriculture, which suffered from a bad yield in 2020.
According to the World Bank, Moldova's economic growth in 2022 is expected to be similar to 2021, only reaching its potential in 2023.