European Investment Bank grants Ukraine 340 mln euros to rebuild eastern regions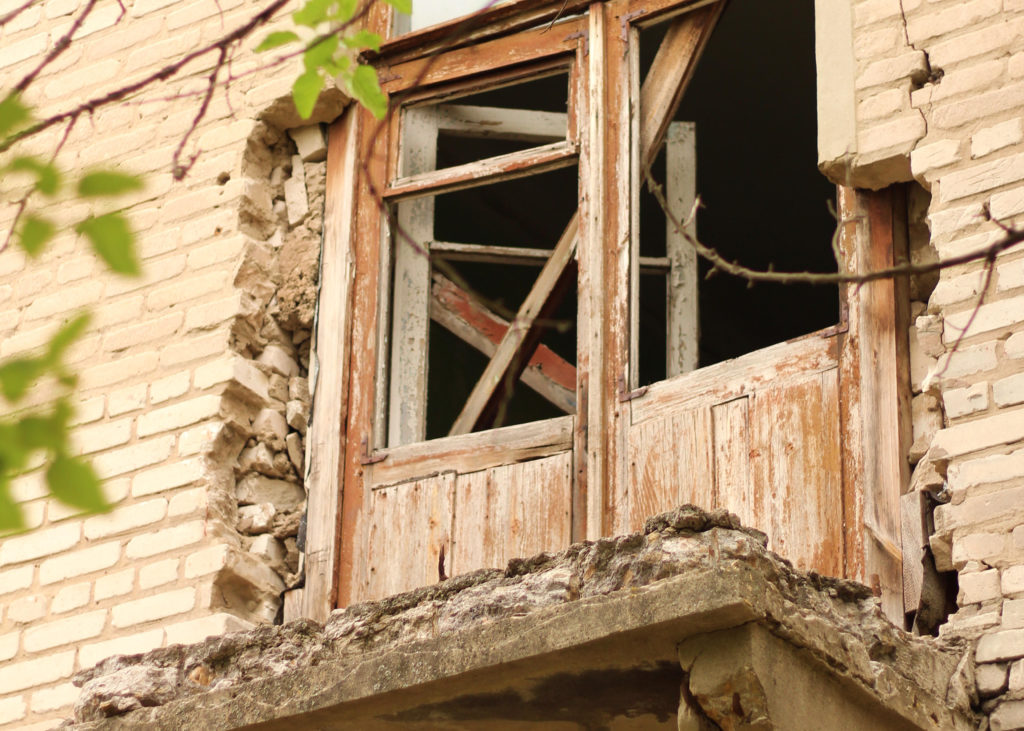 Destroyed building in Donbass, Ukraine (Alamy)
KYIV
The European Investment Bank (EIB) has allocated 340 million euros to Ukraine to restore social and transport infrastructure destroyed by the military conflict in the country's eastern regions.
Ukrainian troops have battled Russian-backed separatist forces in the east in a conflict Kyiv estimates has killed 14,000 people since 2014. Part of that region is still controlled by Kyiv, while the rest is under the control of separatists.
Moscow and Kyiv have long accused each other of failing to implement a peace deal over the region.
EIB financing will help the country not only to rehabilitate social and transport infrastructure but to help those who have suffered the greatest burden due to the significant influx of internally displaced persons.
The financial agreement with the bank was ratified by Ukraine's parliament.
In December 2020, the EIB and Ukraine's government concluded three loan agreements totalling 640 million euros for the implementation of priority projects in the fields of transport and infrastructure.
The separatists, who have set up unrecognised statelets in the industrial Donbass area known as the "Donetsk People's Republic" (DNR) and the "Lugansk People's Republic" (LNR), both with ill-defined would-be borders, are backed and bankrolled by the Kremlin.
But Moscow says the conflict is purely an internal Ukrainian one, and insisted that Kyiv talk with its proxies in the Donbass region. Kyiv says this is largely senseless as the nominal leaders in the region are little more than Kremlin figureheads.
The conflict broke out in 2014 after Russia annexed Crimea, amid seething by Moscow that pro-Russian president Victor Yanukovich was toppled after the street fighting in Kyiv left more than 100 dead and many more injured. Moscow says Yanukovych's overthrow was a CIA and Western plot.
EIB operates in Ukraine in line with the European Neighbourhood Policy (ENP), the Eastern Partnership (EaP) and other EU bilateral agreements since 2007.
EIB operations focus on financing transport, small and medium-sized enterprises (SMEs), energy efficiency as well as municipal and social infrastructure.. Since the start of our activities in Ukraine, the bank has committed more than 1.9 billion euros to support small and medium companies and 3.6 billion euros to support the public sector.