Fitch affirms Georgian Railway's outlook at Stable on sovereign rating action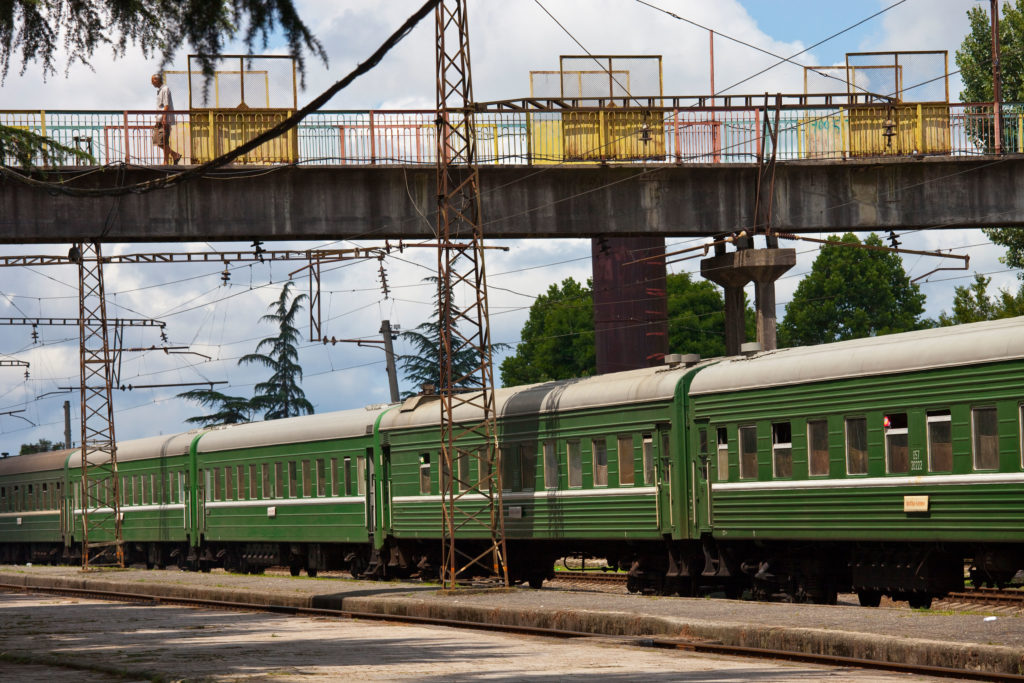 Georgian Railway (Alamy)
TBILISI
Fitch Rating has affirmed the Georgian Railway's (GR) long-term Foreign- and local-currency Issuer Default Ratings (IDRs) at 'BB-' with a Stable outlook.
Georgian Railway is the ex-Soviet country's monopolistic integrated railway group. It is wholly-owned by the state via national key assets manager, JSC Partnership Fund, with core business in freight transit operations from the Caspian Sea and Central Asia in the east to the Black Sea in the west. It also provides domestic and international passenger services.
In August the rating was raised to Stable from Negative following the revision of Georgia's outlook to Stable from Negative. In November 2020, Fitch affirmed Georgian Railway's long-term foreign- and local-currency IDR at 'BB-' with Negative outlooks.
"The affirmation reflects Fitch's expectations that GR's link with the government will remain unchanged, while its debt metrics will commensurate with its Standalone Credit Profile (SCP) assessment at 'b+', leading to a single-notch differential of GR's IDR with Georgia's sovereign IDR (BB/Stable)," Fitch said in a report.
Fitch said that the state exercised adequate control and oversight over GR's activities both directly and via state-owned investment fund JSC Partnership Fund (PF), including approval of the railway company's budgets and investments.
GR receives mostly non-cash and indirect state support which lead to a 'Moderate' assessment. Historically, support of GR's long-term development has been via state policy incentives and asset allocations. In addition, strategic infrastructure, such as railroads and transmission lines, is exempt from property tax in Georgia. GR has greater pricing power than its Fitch-rated regional peers, the agency said.
GR's tariffs are fully deregulated, allowing tariffs in both freight and passenger segments to be adjusted to market conditions. Freight tariffs are set in US dollars, resulting in a natural hedge for a company that operates in a country with a dollarised economic environment.
"In our view, a default of GR may lead to some service disruptions, but not of an irreparable nature, and may not necessarily lead to significant political and social repercussions for Georgia's government," Fitch said.
"In this case, the company's hard assets will likely remain operational with the availability of alternative modes of transportation. However, a default would hamper the company's capital modernisation programme, as GR could continue to rely on market borrowings to fund its future investment programmes."
In June, Georgian Railway issued 7-year green Eurobonds worth $500 million at 4 percent – the first green bond issuance by a state-owned entity and a transport company from Georgia and the South Caucasus that was listed on the London Stock Exchange.
The company used proceeds of the issue to roll over maturing Eurobonds that it had issued in 2012 to improve existing railway lines as a part of an ongoing modernisation project.