Gas exports from Azerbaijan's Shah Deniz field surge in 2021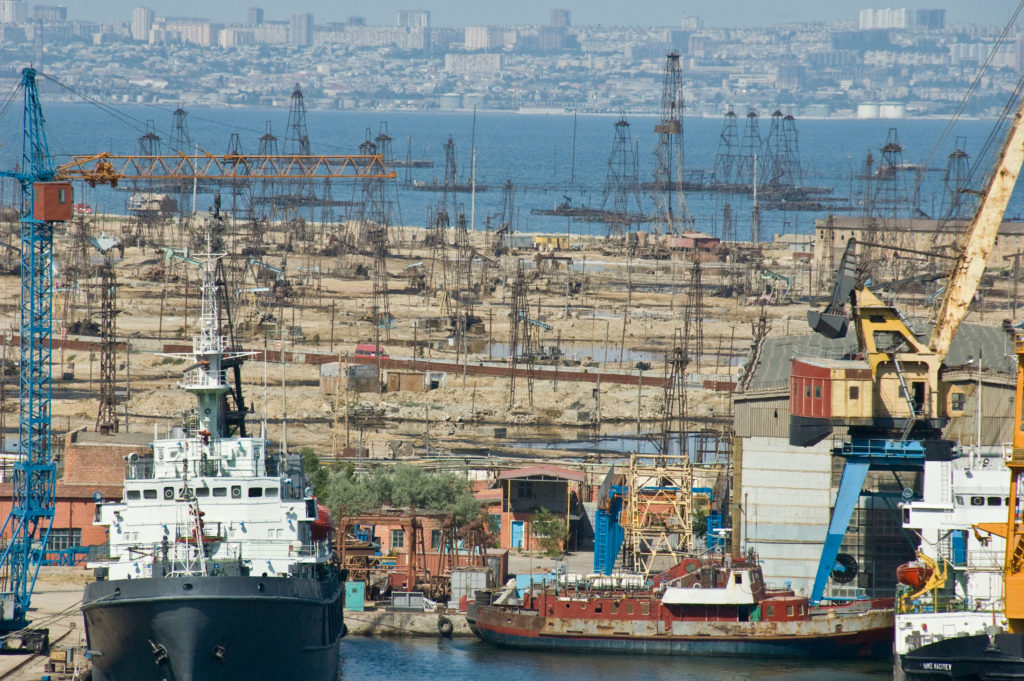 Alamy
BAKU
Azerbaijan almost doubled gas exports to Turkey, Georgia and Europe in 2021 from its giant Shah Deniz offshore field, official data showed, as the Southern Gas Corridor (SGC) continued to help the country increase its share in the market until now dominated by Russia.
Gas exports from Shah Deniz amounted to 17.618 billion cubic metres (bcm) last year, 43.6 percent up from a year earlier, data released by the State Customs Committee showed.
The BP-led consortium which is developing the Shah Deniz project in Azerbaijan has been pumping gas from the offshore field's first phase since 2006, delivering more than 10 bcm a year of gas to Azerbaijan, Georgia and Turkey through the South Caucasus Pipeline.
The second phase started output in 2018, adding 16 bcm of gas production capacity at its peak to bring total capacity to 26 bcm.
Azerbaijan started supplying commercial natural gas to Europe from the second stage of the Shah Deniz project via its $40-billion Southern Gas Corridor in December 2020, when the corridor's last part, the Trans-Adriatic Pipeline (TAP), became operational. The project hopes to reduce Europe's dependence on natural gas supplies from Russia, which currently controls 34 percent of the continent's gas market.
The 878 km TAP pipeline connects to the Trans-Anatolian Pipeline (TANAP) on the Turkish-Greek border in Kipoi, crossing Greece, Albania and the Adriatic Sea before reaching Italy's southern coast.
Gas to Europe was delivered through the TAP. Exports to Turkey were made through the TANAP and the Baku-Tbilisi-Erzurum pipelines.
Last year, Azerbaijan started production of natural gas from a fifth well on the north flank of the Shah Deniz II field. In July, the consortium has also started gas production at the field's southeast flank, which consists of four wells, two new flowlines and a number of subsea structures. The flank reached full production rates in the third quarter of 2021. The daily production rates of the Shah Deniz Bravo platform reached the Shah Deniz Alpha rates for the first time. During the first three quarters of the year, the field produced around 16 bcm of gas and around 3 million tonnes (24 million barrels) of condensate in total from the Shah Deniz Alpha and Shah Deniz Bravo platforms.
Azerbaijan's goal is to eventually supply the European market with 10 bcm of gas a year, including 8 bcm to Italy and a combined 2 bcm to Greece and Bulgaria. This year, the country plans to export 5 bcm to Europe and over 12 bcm to Turkey.